Toxic Reality
So here we go again. Another grand electoral battle in the world's most celebrated democracy decided by largely ignorant voters heeding the power of money to deceive. Effectively befuddling the public with false arguments and insignificant choices, the 2012 Presidential election resolved nothing while leaving the nation in dire straits. The reason is that the...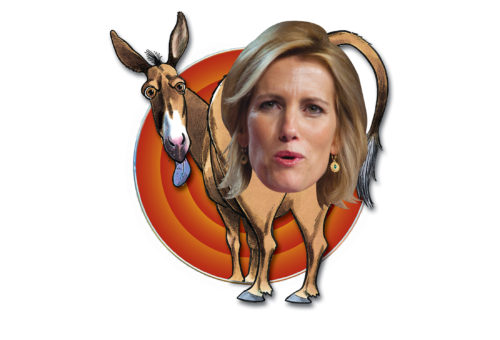 Asshole of the Month: Laura Ingraham
You can tell an asshole by what spews out of it. In 2012, while professional complainer Laura Ingraham was guest-hosting The O'Reilly Factor on Fox News, she finally blurted out her mantra in its most simpleton form: "I'd like for the Republicans to be in charge of everything." As electioneering heated up and she realized...