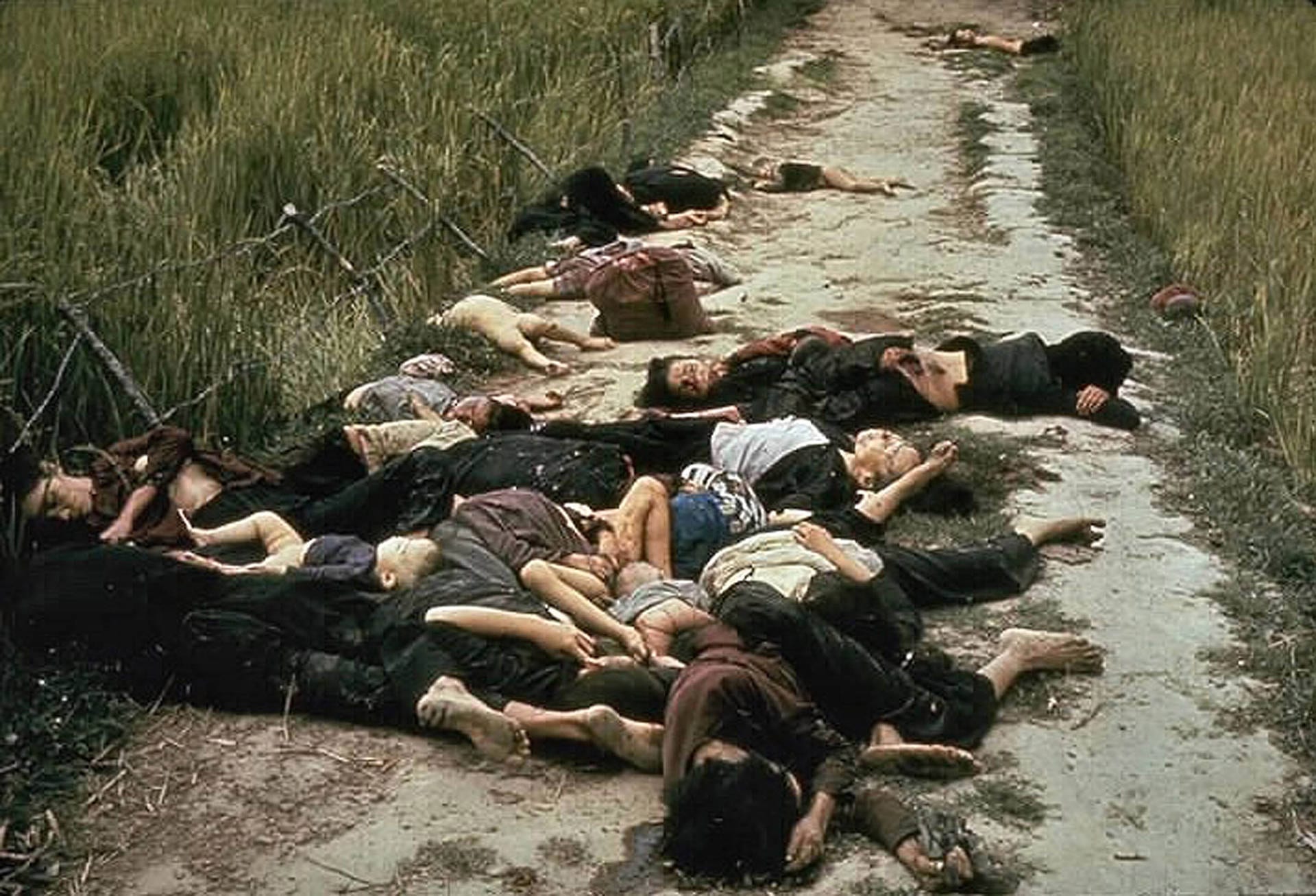 There is a real danger in thinking that our country is always virtuous when its behavior obviously isn't.
Sometimes you read a passage that stops you in your tracks, and the world never looks quite the same again. That happened to me while reading Seymour Hersh's latest book, Reporter: A Memoir. He recounts some of his biggest stories, most notably the legendary journalist's exposé on the My Lai massacre: the mass murder of an estimated 347 to 504 noncombatants—mostly women, children and old men—by U.S. soldiers during the Vietnam War.
In one scene of the carnage, about 90 frightened villagers were herded into a ditch, and Lieutenant William Calley ordered the infantrymen under his command to slaughter them. But they missed a very young child. In a podcast interview with me, Hersh recalled that moment, now permanently burned into my brain:
"When they got done killing, they sat a few dozen yards away and had their lunch—K-rations. And they heard a noise.… Some mother at the bottom of the pile had tucked her two-year-old boy under her stomach. And he was crawling through the pile in obvious panic, and he was screeching, full of other people's blood. When he got to the top, he began to run across a field." Calley pointed to the fleeing child and ordered one of his men to "plug 'im." The soldier refused. Hersh continued, "So this great brave officer, Lieutenant Calley, with his carbine, ran behind the kid and blew off his head."
Think of the fate of that toddler any time you hear someone like Donald Trump talking about making America great again. Or Hillary Clinton, who chided her opponent during the 2016 Presidential campaign by insisting that America never stopped being great. They were both deeply wrong, but not because one young U.S. Army officer suddenly acted like a barbaric maniac.