Cartoons
More 'Toons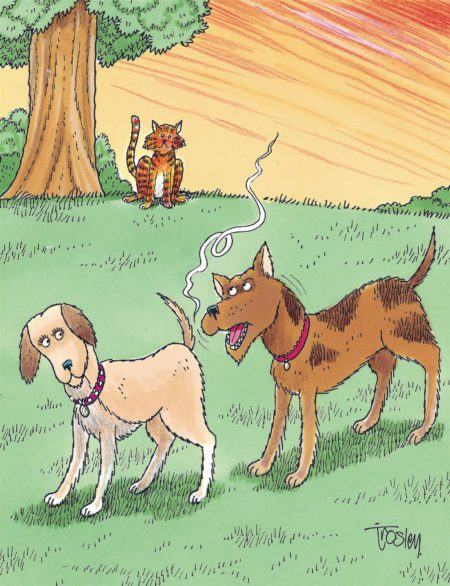 "It's unreal how something that smells so good could be called…sniff…sniff…pussy."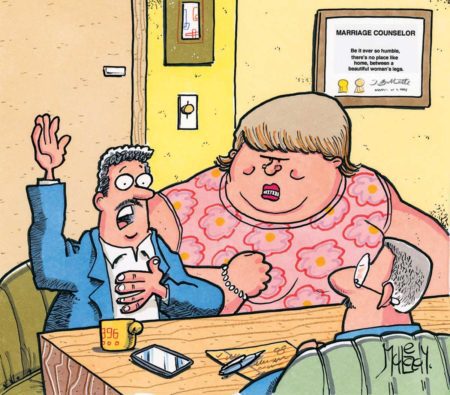 "I swear to God, if I ever treated my wife as an object, it was a small bus."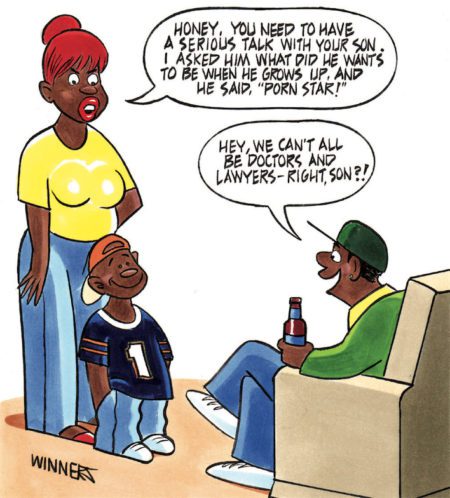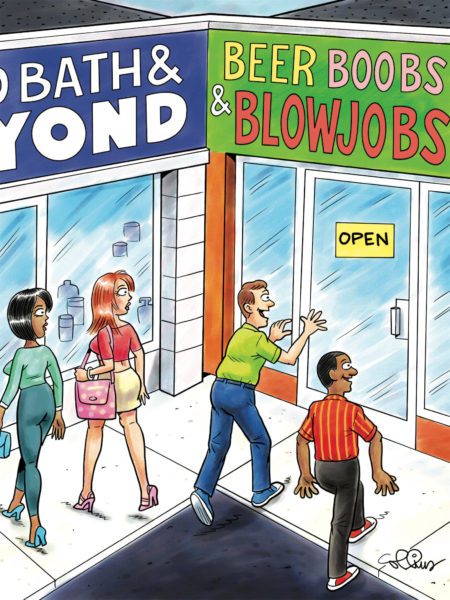 "You girls go to your store, and we'll go to ours!"
Did you hear about the blonde who had two shots at getting pregnant? She blew them both.
Question: What do you call a promiscuous woman?
Answer: A good time.
Walt and Arny each wanted to buy a beer but only had a dollar between them. Coming up with a plan, Walt dashed off.
When he returned holding a big sausage Arny yelled, "Are you crazy?! Now we're broke!"
"Just follow me," Walt suggested. He and Arny went into a bar, ordered two draft beers and downed them before they paid. Then Walt shoved the sausage through his fly and told Arny to get down on his knees and suck it. Seeing what was going on, the bartender ordered the men to scram.
Ten bars and ten beers later, Arny whined, "I can't do this anymore, Walt. My knees are sore, and I'm drunk as a skunk."
"Hey, Arny, how do you think I feel?" Walt countered. "I can't remember which bar I lost the damn sausage in."
Who named female undergarment panties? Cuntainers would have been more fitting.
Question: What do you call a stupid pirate?
Answer: The pillage idiot.
Julie told her lawyer, "I want to divorce my husband. He has a lousy memory."
"Why would you want to divorce him for that?" the lawyer asked.
Julie explained, "Every time he sees an available woman, he forgets that he's married."
Question: Why are Catholic priests called Father?
Answer: Because Daddy would be too suspicious.
A farmer successfully grew a crop of vibrators. Unfortunately, he now has a problem with squatters.