Cartoons
More 'Toons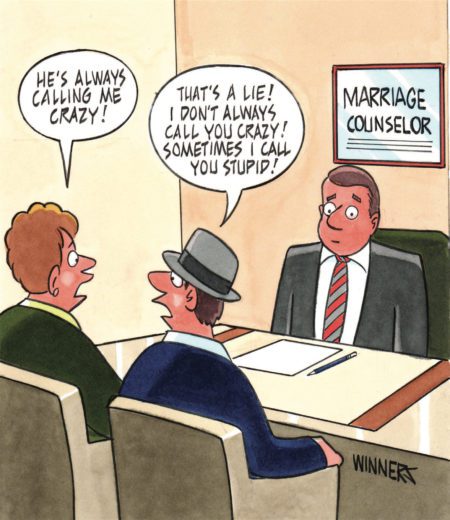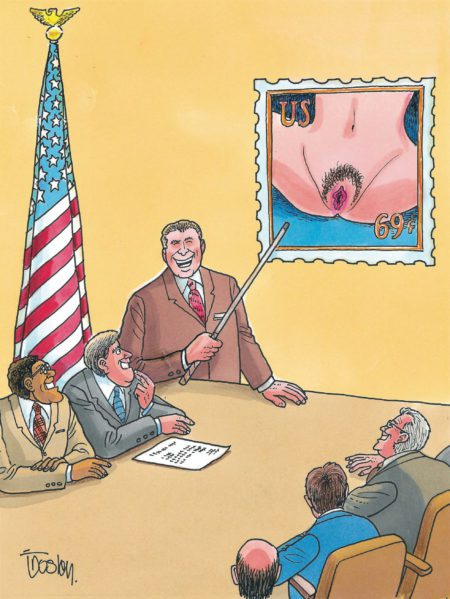 "And folks are going to love licking these new stamps."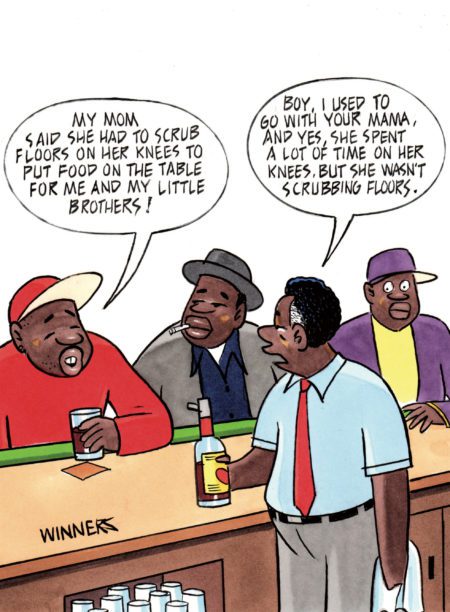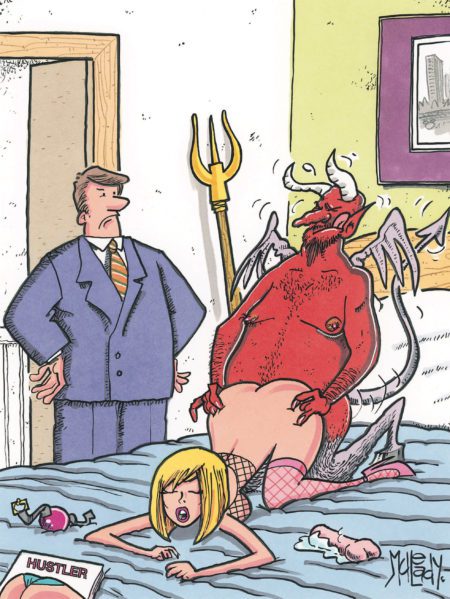 "Better the devil you know than the devil you don't know, I always say."
An oversexed young woman gave her brother a blowjob in a skyscraper's elevator. It was wrong on so many levels.
Bubba got fired from his job as a bingo caller. Apparently "a meal for two with a hairy view" is not the way to announce number 69.
A little boy asked his father, "What's lingerie?"
His dad gruffly replied, "It's an expensive way to wrap a present you've already seen before."
Nick desperately wanted to quit smoking cigars, and his doctor recommended a specialist. Nick went to the guy, an M.D. who used unconventional aversion therapy with his patients.
"When you go to bed at night," the addiction doc advised, "take one of your cigars and stick it completely up your asshole. Then remove it, place it back with the others and jiggle them around. Not knowing which is the treated cigar, you won't dare smoke any of them."
"I'll try it," Nick remarked.
A week later he called the specialist. "I'm not sure your therapy is working properly," he said.
"That's impossible," the doctor insisted. "It's been effective even in the most extreme cases."
"Well, it kind of worked," Nick said. "I did quit smoking, but now I can't fall asleep without something shoved up my ass."
Before going on a first date, Ashley got some pointers from her grandmother. "The boy will try to cuddle with you," the old lady told her. "Allow him. He will try to kiss you. Allow him. Then he will try to lay you down and get on top of you. Don't allow him to do that!"
"Why not, Grandma?" Ashley asked.
"If you do that," her grandmother warned, "you have allowed him to disgrace you and our family."
"Okey-dokey," Ashley chirped, and off she went.
Several hours later she returned, and Grandma asked, "How did it go, dear?"
"Exactly as you said," Ashley replied. "Except that when my date lay me down and tried to disgrace me and our family, I turned him over, got on top and disgraced him and his family."
A husband texted his wife: "I got hit by a car after leaving the office. Tina brought me to the hospital. The blow to my head was very strong; still, it shouldn't be anything to worry about. But I do have three broken ribs and a compound fracture in my left leg, and my right foot might have to be amputated."
The wife immediately sent a text of her own: "Who's Tina?"
Question: What does Pinocchio's lover say to him?
Answer: "Lie to me! Lie to me!"
A traveling salesman stopped at a house in Nevada and knocked on the door. When 12-year-old Tommy opened it, the salesman asked, "Hey, kid, is your mother at home?"
"No, sir, she's over at the whorehouse," Tommy replied.
The salesman thought he must have misheard him, or maybe the kid was being a wiseass. Looking Tommy right in the eye, the salesman asked, "Did you say whorehouse ?"
"Yes, sir," Tommy insisted.
"Is your mother a prostitute?" the salesman prodded.
"No, she's a substitute."
The salesman shook his head and said, "Well, I'm a son of a bitch."
"I am too," Tommy exclaimed, "but I don't go around knocking on people's doors and bragging about it!"