Politics
Asshole of the Month: Martha MacCallum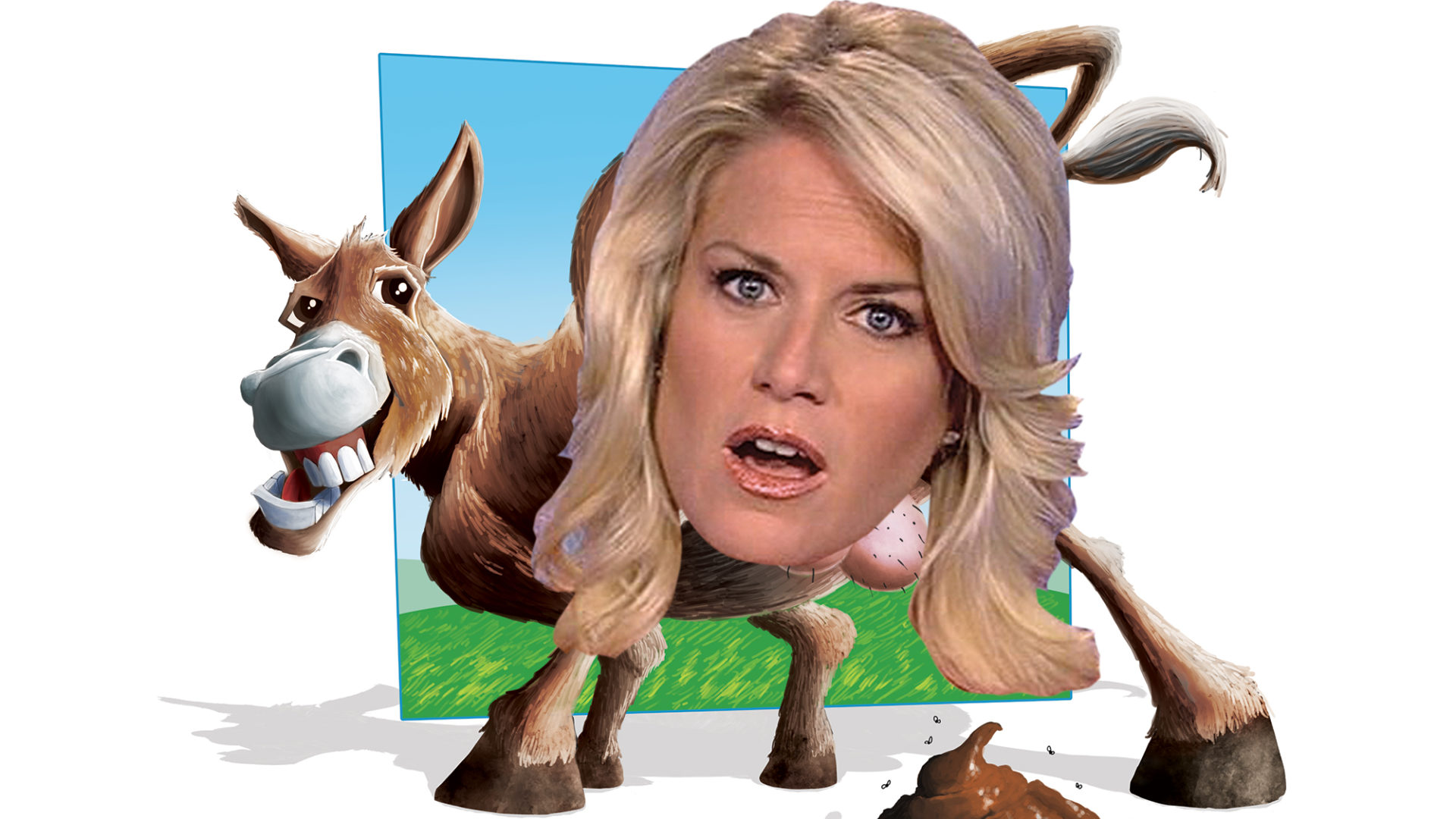 Fox News Channel chief Roger Ailes must be running a stupidity sweepstakes. He probably pays his bottle-blond Aryan airheads based on how high their sound bites score on the outrage meter. You gotta admit, that would explain a lot. Unfortunately for morning propaganda mistress Martha MacCallum, she's up against the likes of Megyn Kelly. It's hard to beat inanity like "Santa is just white" and pepper spray is just "a food product." MacCallum, who took over from Kelly as coanchor of America's Newsroom, is smart enough to know she's going to have to ramp up the stupid to meet the expectations at Fox News.
MacCallum's job, as far as we can tell, is to 1) be blond; 2) flash legs that make good Christian male viewers torment their wives with comments like "Why can't you have legs like that, you fat pig?"; and 3) deliver propaganda as though it's straight news by lacing the "facts" with biased turns of phrase and outright lies.
At press time, Martha's latest attempt to meet the sewer-level Kelly Standard was part of her neverending whine session about glitches in the Obamacare rollout: "What I keep coming back to in all of this is unlike other issues—Katrina or the Iraq War—this is something that touches so many people's lives across the country, and you don't know whether the President is going to be able to successfully dodge it."
On the surface, she was coldly suggesting website glitches are worse than thousands of dead in a war based on lies and a natural disaster that wiped out half a city. But there was an underlying suggestion, one aimed directly at her viewers: Obama's crisis was less politically survivable than Bush's because it might directly affect more of the kind of people who watch Fox News—you know, the white, conservative, Christian-majority kind. People whose lives are worth more in the New Order of her mind.