A sunny, relaxing day out on the water with two hot chicks, a couple of fishing poles and a big, juicy slice of watermelon—it doesn't get much better than that.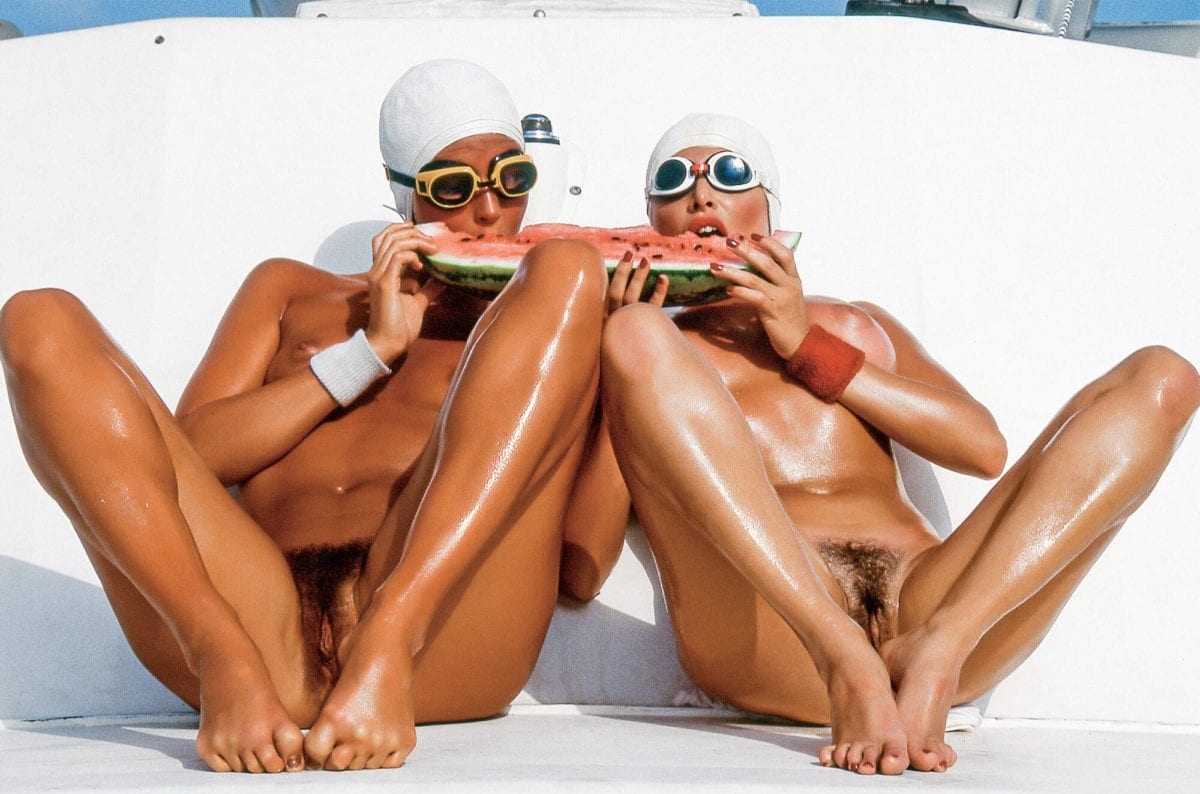 Such was the idyllic setting portrayed in the classic HUSTLER pictorial Rose & Louise: S.S. Love on the High Seas, from the November '81 issue of America's Magazine.
The layout shared the story of Rose and Louise, who lit out on a fishing expedition one fine afternoon and ended up getting hooked on each other.