Imagine two beautiful women, lying on a bed and licking each others' pussies. You're a fly on the wall, observing them moaning and having a good time. One of them turns to you and asks, "Do you like to watch?" And if that answer is yes (which we're almost 200 percent sure it will be), congratulations—you're probably a voyeur!
In case you're coming into this story blind to the topic, voyeurism is a fetish in which one receives sexual satisfaction from watching other people in the nude or engaging in sexual activities. And according to Brian, co-host of the Front Porch Swingers podcast, it can manifest itself in numerous ways.
"There are many forms of voyeurism, from watching your spouse engage with others to viewing play at sex parties," Brian notes.
Brian tells HUSTLERMagazine.com that watching digital formats like sexy webcam shows is also a form of voyeurism. His partner and podcast co-host, Brenna, adds that merely viewing porn could be seen as voyeurism too.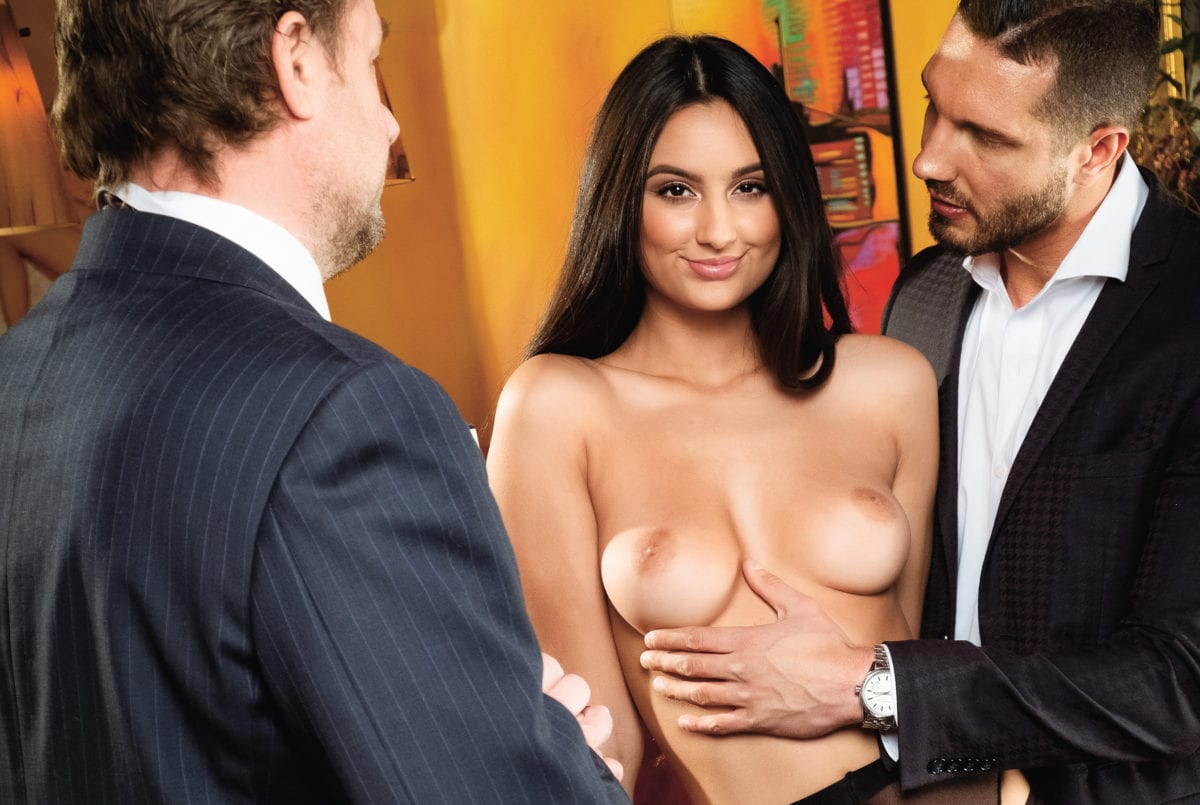 "It is nearly impossible to know how popular voyeurism is because there are so many definitions."