Exploring the life, work and struggles of a pioneering fetish artist.
While relatively unknown, the artistry of Eric Stanton has had a profound effect on the fetish world. Stanton was a prolific illustrator who, beginning with the serial bondage episodes he drew for publisher Irving Klaw in the '40s, reigned as one of the finest illustrators of bondage and fetish scenarios for many decades. Over the years, his drawing style matured (notably beginning with the title Bound in Leather); he suffered from the judgment of others, including at the hands of the Senate Subcommittee on Juvenile Delinquency (in a witch hunt not dissimilar from the subcommittee hearings that would essentially kill William Gaines' EC horror comics); and, for a time, he shared a studio and worked with his good friend, esteemed comic-book artist Steve Ditko, with whom Stanton collaborated on various projects.
Stanton's relatively obscure older work has been preserved for the ages by Richard Pérez Seves (Instagram: @fethistory and @fet_history), an archivist/historian/writer/publisher who has tracked down artwork, assembled collections and published volumes such as Sweeter Gwen: Eric Stanton's Homage to John Willie, Eric Stanton: The Return of Gwendoline & Other Bizarre Art and Eric Stanton: Bondage Enthusiasts Bound in Leather [*Expanded Edition*]. Additionally, he has meticulously researched, compiled, and published a comprehensive book about Stanton called Eric Stanton & the History of the Bizarre Underground. 
HUSTLERMagazine.com recently spoke to Seves about his dedication to Stanton's work, the struggles that the artist faced as a result of his commitment to fetish art and the importance of his impact on the genre.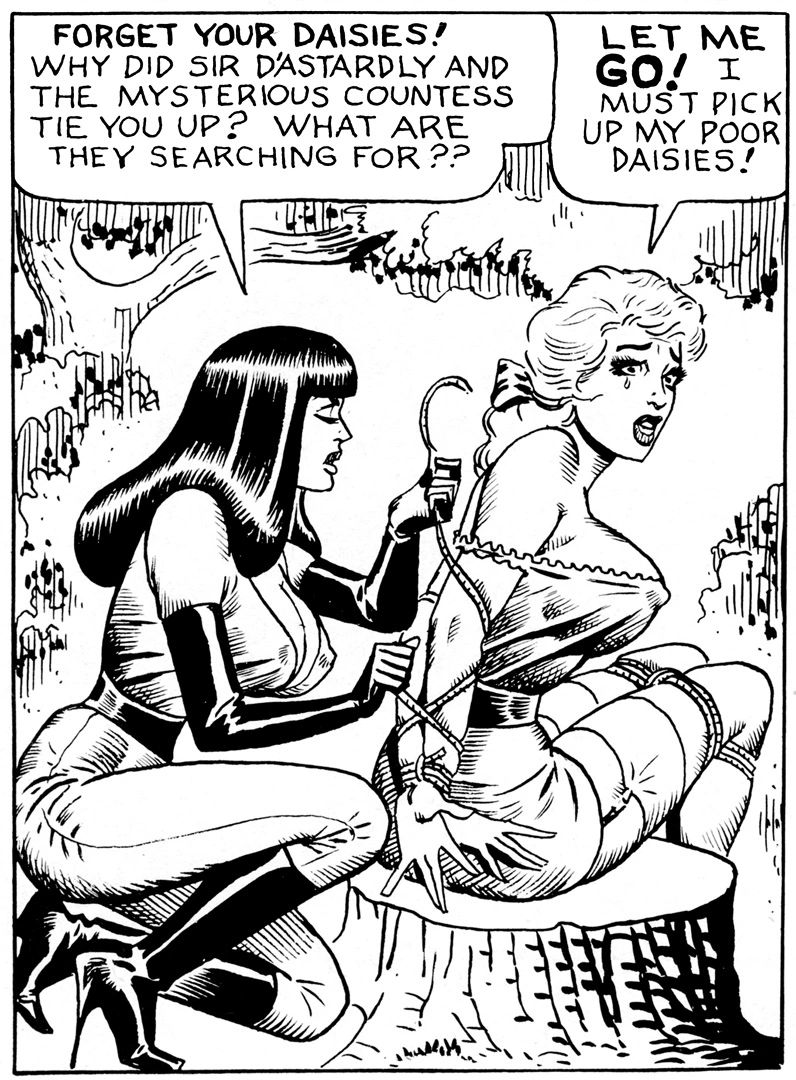 HUSTLERMagazine.com: What was it about Stanton's work or story that compelled you to write Eric Stanton & the History of the Bizarre Underground?
Richard Pérez Seves: I wanted to tell the story of a unique period in history, not only about Stanton but about his renegade publishers, people like Irving Klaw, Edward Mishkin, Leonard Burtman and Stanley Malkin. This story covers the 1950s and 1960s and ends before the porn-chic era of the 1970s, the XXX age. It's the early history of Stanton, but also of these maligned publishers/distributors, who were tracked by the FBI, punished at every turn and, more often than not, arrested. By the time Stanton survives this period, he's the last man standing. By then Irving Klaw had died, Mishkin and Burtman went to prison, Malkin jumped ship and retired quietly to Florida. The story of Eric Stanton after 1970 is one of a self-sufficient underground artist—someone who reinvented himself, and there's actually enough there for a second book, one I may get to finish someday. Stanton graduated, in other words, from dependency to successfully navigating the waters himself, and in doing so, became the most famous fetish artist in the world. His story is one of persistence and following your own muse, even if it doesn't jibe with the mainstream.
Given that he didn't really take an interest in the bondage lifestyle, why didn't Stanton seek work as a straight comic book artist or other types of subversive art projects?