Looking for a fetish event that provides world-class entertainment in a safe, comfortable environment? Welcome to the Met Gala of kink.
In the realm of fetishes, there are just as many kinks as there are degrees by which people can explore their given obsessions. The tricky thing is bringing all of those variables together under one roof within a safe and loving environment. Luckily for members of the fetish community (in select cities, anyway), the Torture Garden allows them to come out and play for a night every now and then.
Recently, the Torture Garden sprang up at the historic Globe Theatre in Los Angeles, where this writer had an opportunity to check it out. The venue was packed. Fetish enthusiasts from throughout the greater SoCal area gathered in all of their leather, rubber and vinyl glory to immerse themselves in a haven of fetish-friendly sights and sounds. On the main stage, there were acrobats, burlesque strippers, fashion shows and a variety of other colorful performance artists. In the darkened basement, a DJ spun music, and some folks danced while others crowded around the various stations, where they could watch demonstrations of shibari rope bondage, as well as flogging, spanking, paddling, etc. No one batted an eye at the occasional sight of someone on their hands and knees, wearing a puppy mask, being led around by a leash; everyone was simply enjoying their drinks, marveling at the entertainment and their fellow guests, and seemingly feeling quite liberated to strut their stuff without fear of judgment or of being accosted.
HUSTLERMagazine.com spoke with Paul Thrush, the CEO of Faustian Society, which produces Torture Garden as well as other events. We talked with him about his role in bringing the Torture Garden (which originated in the UK) to Los Angeles and beyond; the event's ethos; and the restrictions that the club faces when it is presented in various U.S. locations.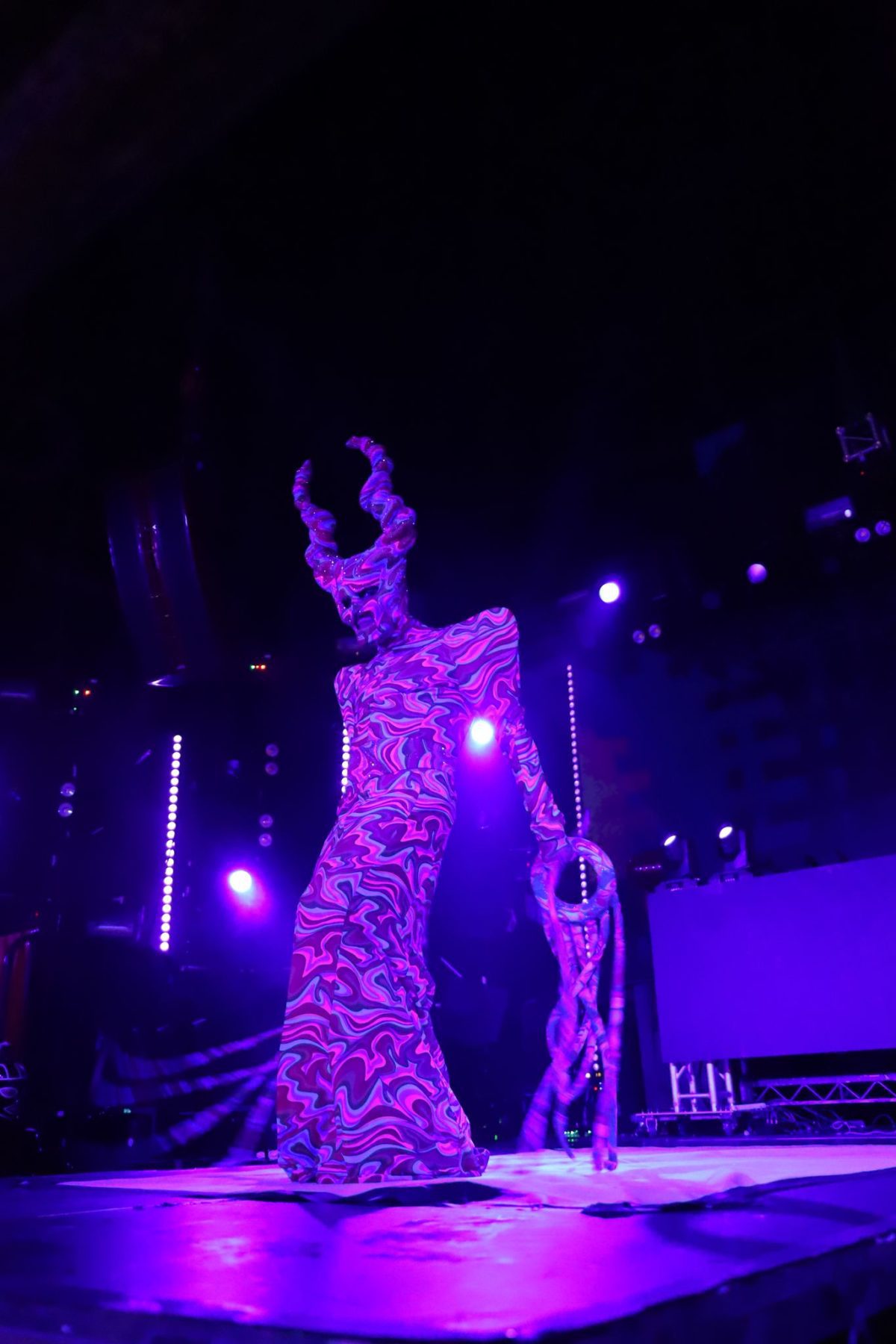 After becoming familiar with Torture Garden in the UK, you sort of franchised the brand and brought it to America. What prompted you to do so?
When I was in America, I kept thinking, "Wow, Torture Garden should be here," because I just felt there was a gap in the market, so to speak. The fetish events I went to, for me, just weren't at the level that I knew Torture Garden was back in the UK. I'm just friends with the people that run it; David [Wood], Allen [Pelling] and Charlotte [Hellicar] are good friends of mine. So, I reached out and said, "How would you feel about me promoting a Torture Garden here in Los Angeles, where I'm now living, and maybe doing more in North America?" And they were fine to allow me to do that.
Nice. Torture Garden events are pretty large-scale. How do you finance such elaborate events?