The phrase "you are what you eat" applies to your performance in the bedroom, too. Read on to find out what fucking foods you should be eating if you want to be a sex superstar.
Here's something to chew on: The path to happy, healthy genitals leads through your mouth and stomach.
Not only can food nourish your mind and your body, it's a great tool to spice up your sex life. A proper diet can boost your sexual desire and performance and, as previously discussed by HUSTLERMagazine.com, certain foods can actually be employed as erotic aids in and of themselves.
But what foods set your loins on fire, and what extinguishes the flame faster than a naked picture of Donald Trump, the Walking Orange Julius? We consulted the experts to find out what you should—and shouldn't—be picking up during your next trip to the grocery store if you want to fuck like a superstar.
"Any food that can improve blood flow and/or fight inflammation is helpful for a healthy sex life," Lyssie Lakatos and Tammy Lakatos Shames, aka The Nutrition Twins, tell HUSTLERMagazine.com. "For the sex organs to function optimally, it's important that blood is flowing to them and that there isn't inflammation or blockages to impede blood flow."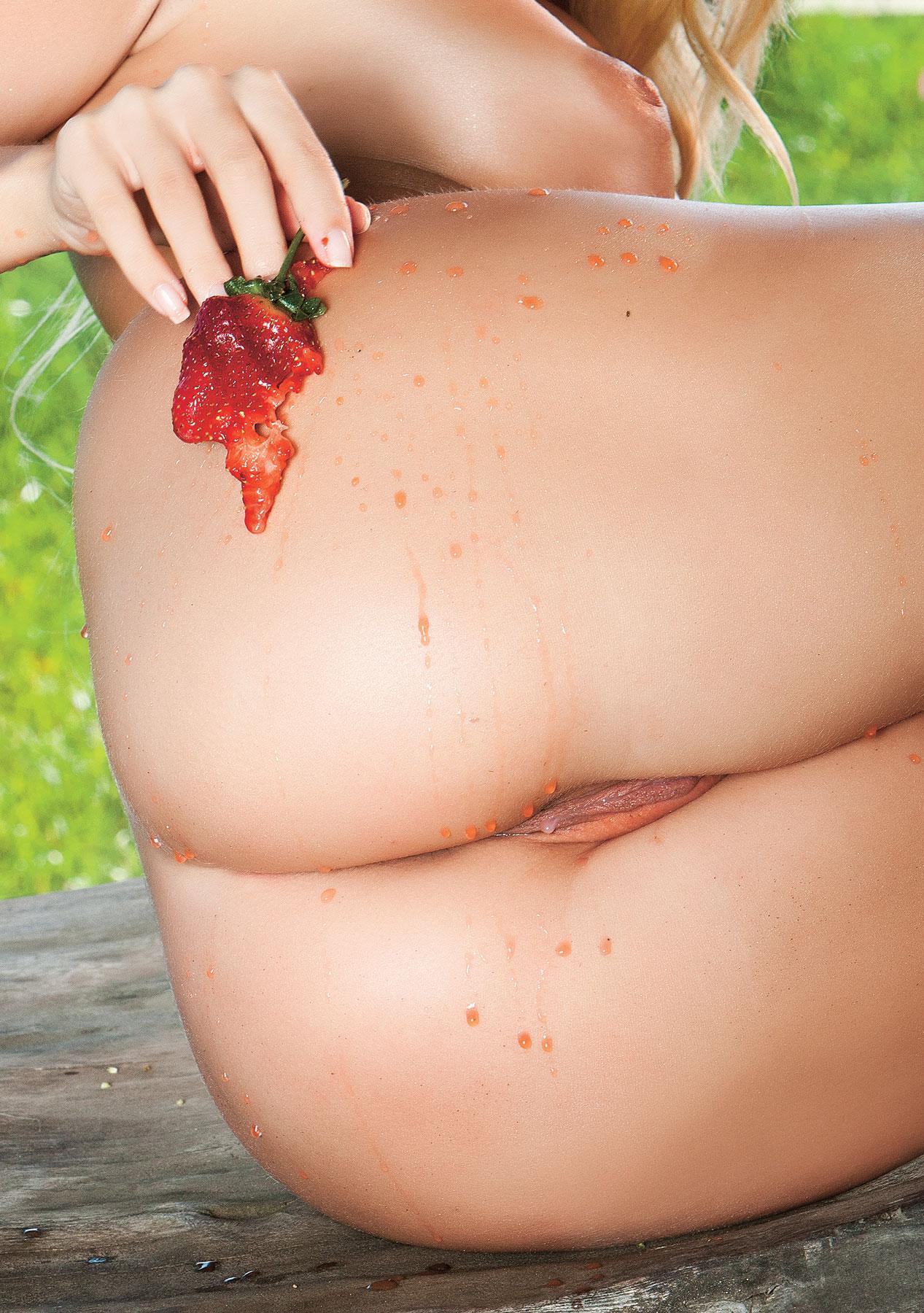 The Nutrition Twins, a pair of registered dieticians and certified personal trainers, recommend fatty fish, garlic, lean meats and foods rich in zinc to help increase blood flow. They also note that walnuts, herbs, spices, vegetables and fruits can help one's sex life thrive.
But while the twins meant that these foods should be consumed, one sous chef in Los Angeles decided it was better to fuck a fruit than eat it.