Stuffing isn't just for turkeys; follow these tips and the next time you say, "Fucking leftovers again," it will be with joy instead of disappointment.
Leftovers: They shouldn't just be a challenge for your five-year-old sweatpants to endure. What if you could take those morsels of carbohydrate-fueled goodness and utilize them in the bedroom? Yep, you read that correctly: Your Tupperware containers shouldn't be the only things getting stuffed after the meal.
I've collected a few "unconventional" (to say the least) ideas for bringing the feast into the bedroom. These tips aren't necessarily the most practical, but they'll definitely make you start thinking about the Pilgrims in a completely different light! Plus, if you're getting busy while enjoying your Thanksgiving leftovers, you might even burn off some of the calories you amassed during Turkey Day.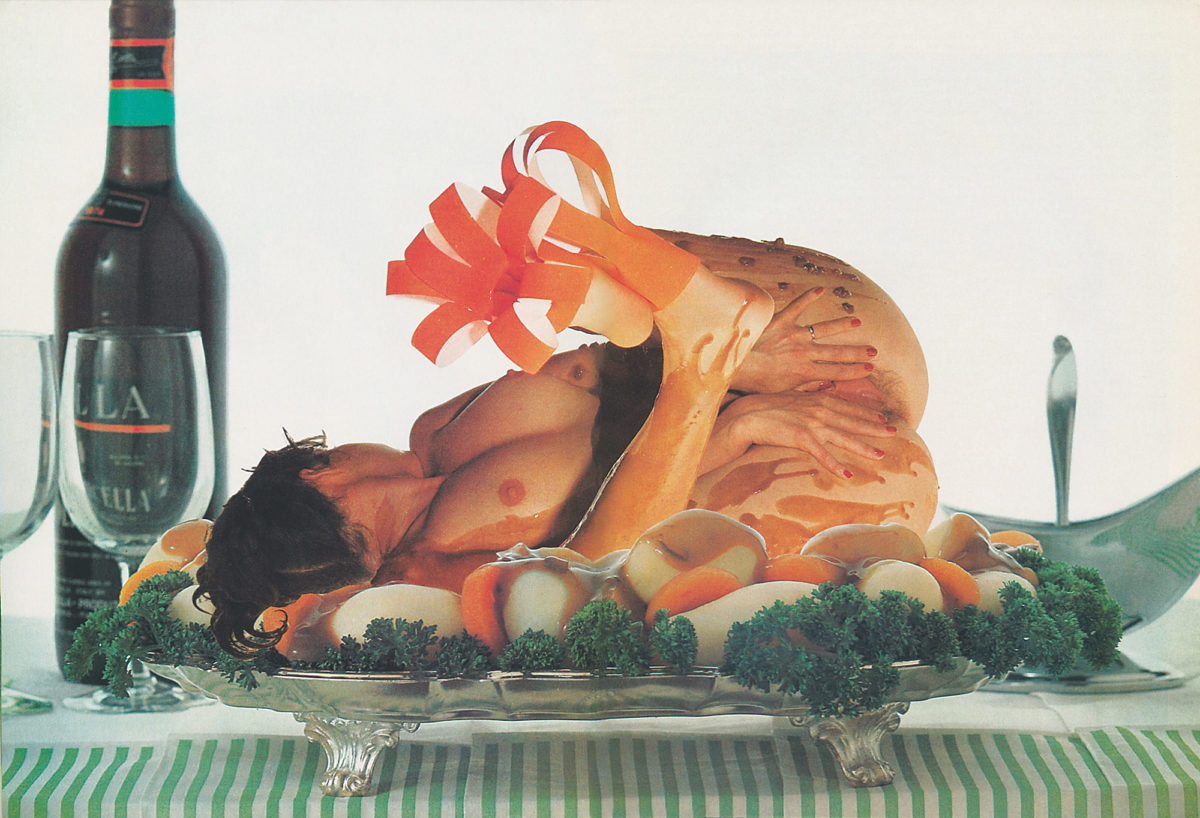 Gravy: Now, I know that using it as lube seems like the go-to decision here. You're wrong! Salty, gooey gravy is the perfect option for foreplay. Drizzle this warm substance all over your partner's back and let the sensual massage begin. Slowly glide your hands over your lover's body, applying gentle pressure with your thumbs, and let her relaxed moans be sweet music to your ears. Feel free to take a lick here and there. I mean, who can resist gravy? As with all of these tips, just make sure you clean up thoroughly afterward; you don't want to attract ants or other pests.
Cranberry Sauce: This sweet treat shouldn't just be used as a tasty side dish. Take a dollop and place a thin line of it on your cock, then have your lady lick it off nice and slow. The tang and tart of the cranberry will definitely cause her mouth to water, so prepare for a blowjob as moist as you wish your family's turkey had been. But hey, you don't get to have all the food fun. Take a dab of the cranberry sauce and put it on her clit and pussy lips. Slowly lick it off with your tongue, ever so gently, leaving your partner aching and craving for more. Explore each other's bodies by drizzling the sauce anywhere and everywhere, paying special attention to your most sensitive spots.