The holidays are a magical time of year, and thanks to these amazing XXX stars, joy isn't the only thing we're filled with! What goes into shooting holiday themed content? I had the pleasure of asking some festive foxes for their take on it.
Grab some milk and cookies, because, unlike Santa, you'll come more than once a year thanks to these babes!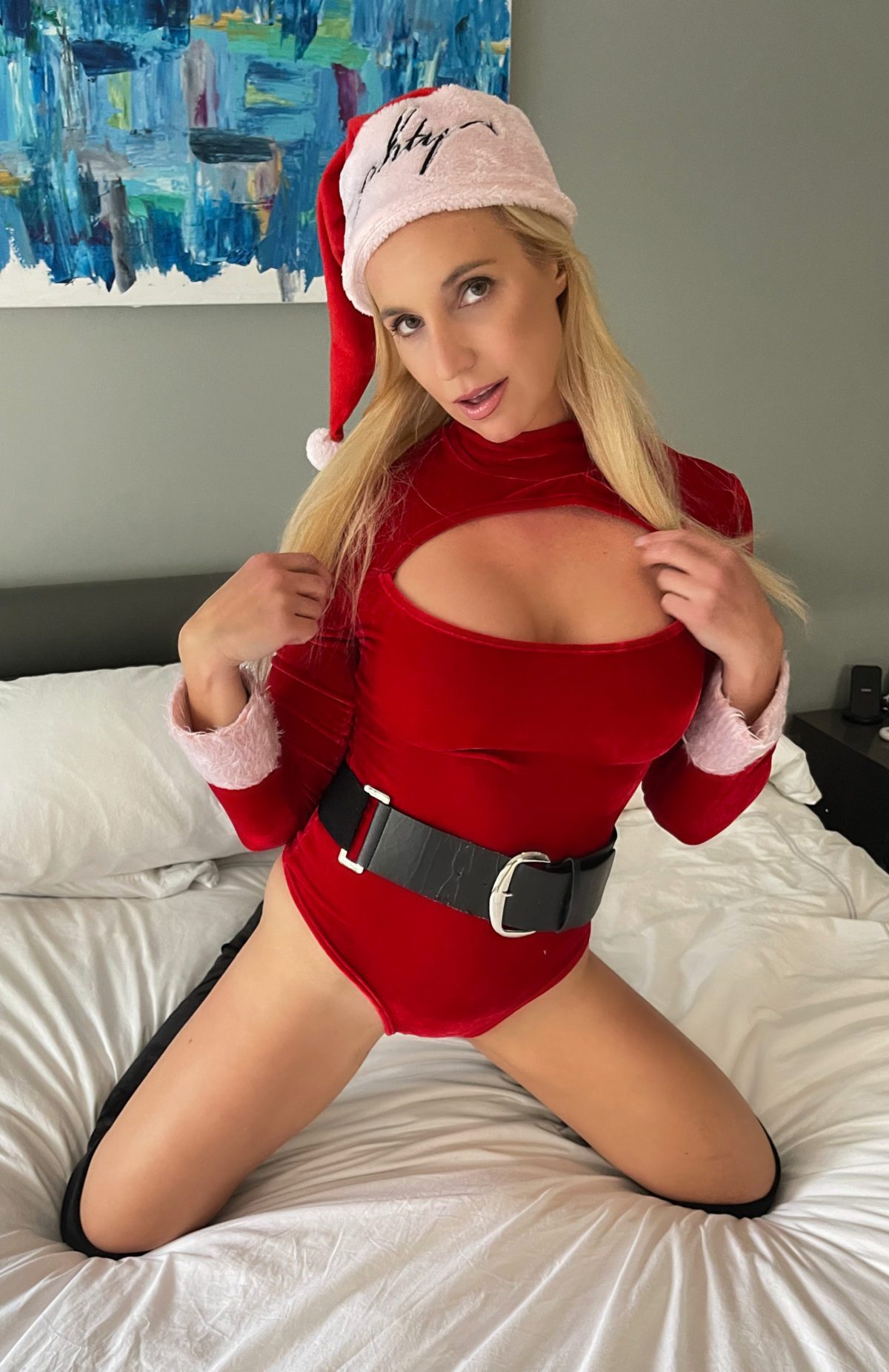 HUSTLERMagazine.com: The holidays are such a fun time of the year! Do you remember the first winter holiday-themed scene/shoot/cam show you performed?
Sophia West: My first holiday scene was a solo one I did for my OnlyFans. I did a naughty elf theme dressed in a naughty Santa outfit and proceeded to talk about how much I wanted to fuck Mrs. Claus, LOL. Of course, in my version, Mrs. Claus was smoking hot. I used a few toys and had a great time. My fans loved it!
Laura King: For sure. My first holiday-themed video is still one of my all-time favorites. It's a free SFW video where I was dressed up as a character I made up called Cindy Blew-Who (complete with these ridiculous pigtails that stuck up in the air) and read a rhyming Dirty Grinch story that I wrote. Then I had a follow-up NSFW version where I acted the scene out with my husband in a Grinch costume. It's so old and from the very beginning of us making content, so the quality isn't as good, but I had so much fun writing the story I think it will always be one of my favorites.
PinkTheHawk: I have only been camming a short amount of time. Two years, to be precise. For me, it was last Christmas in Portugal. I actually did a Christmas special to spend the festive time with my fans that I have become close with. My cam shows are like reality shows, so spending Christmas with them means a lot to me. That's what Christmas is all about, spending Christmas with family and friends, and I made sure everything had a happy ending, heheh!