Not feeling quite as jolly as you feel you should as Christmas prepares to come crashing down like a team of reindeer on your roof? Don't worry, we have you covered, with this collection of Santa-themed jokes from the HUSTLER cartoon archive! And when you're done here, enjoy some more belly laughs with our first installment of Ho, Ho, Ho!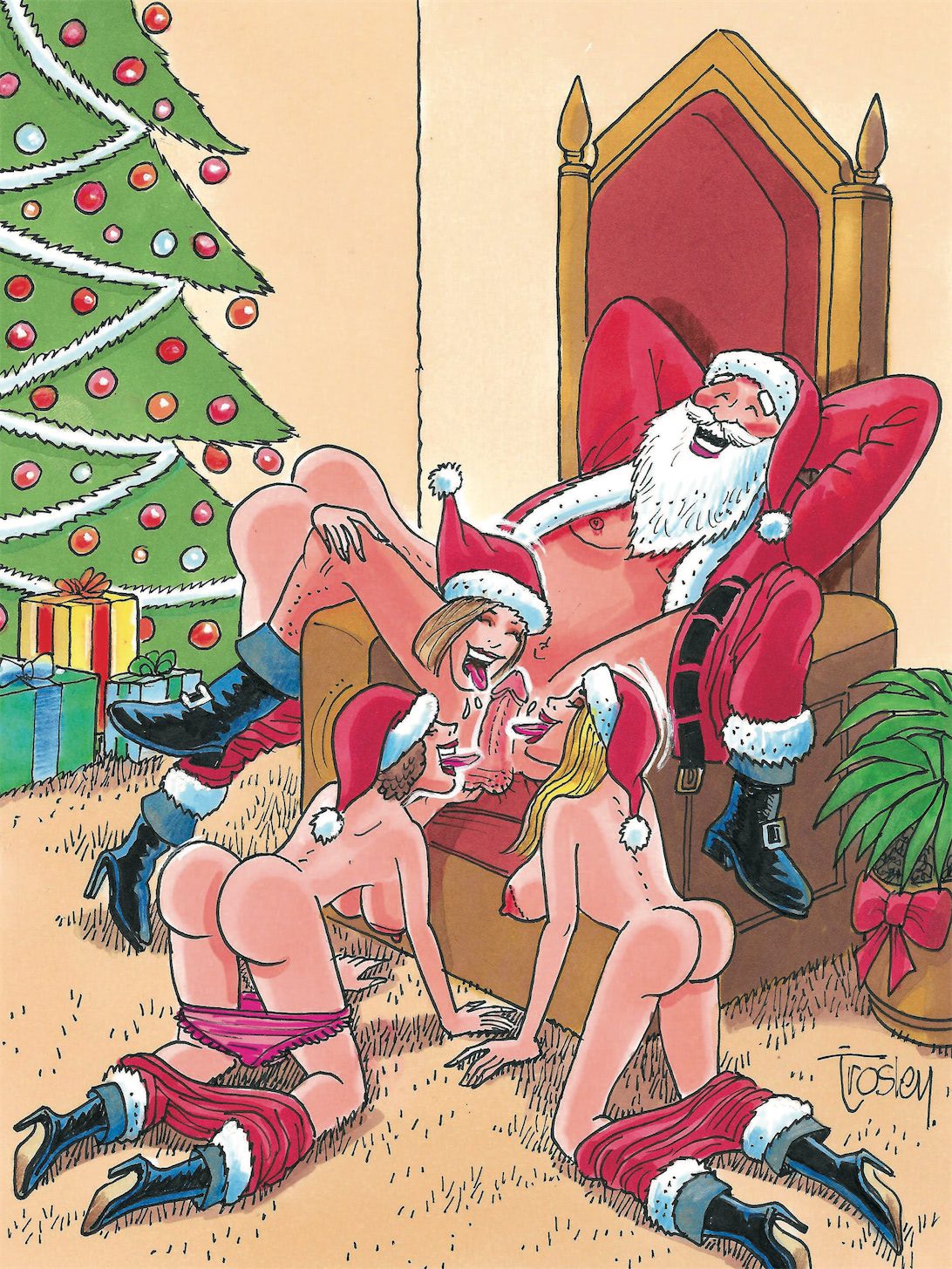 "Santa has Christmas wishes too!"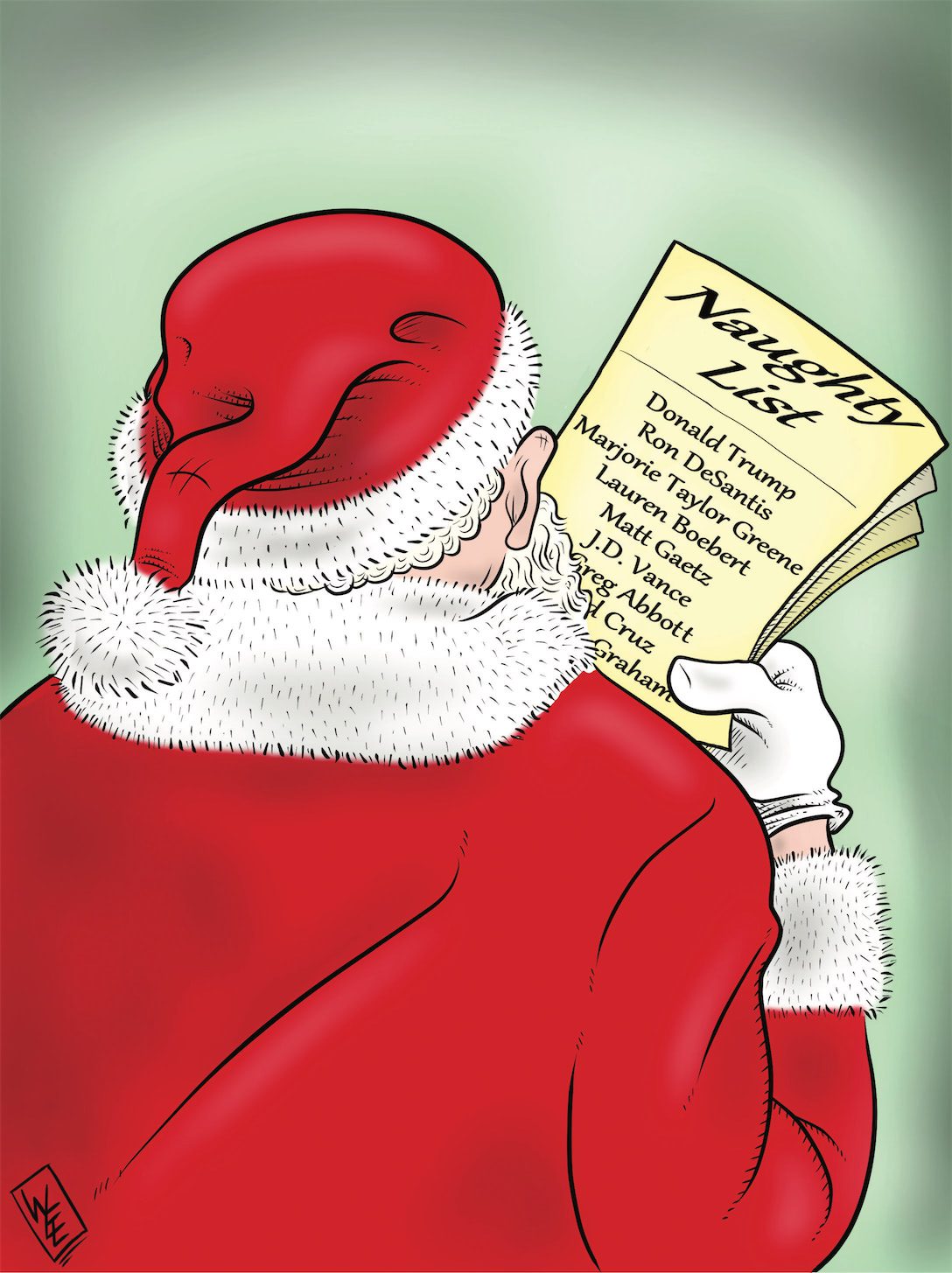 Santa checks his lists.