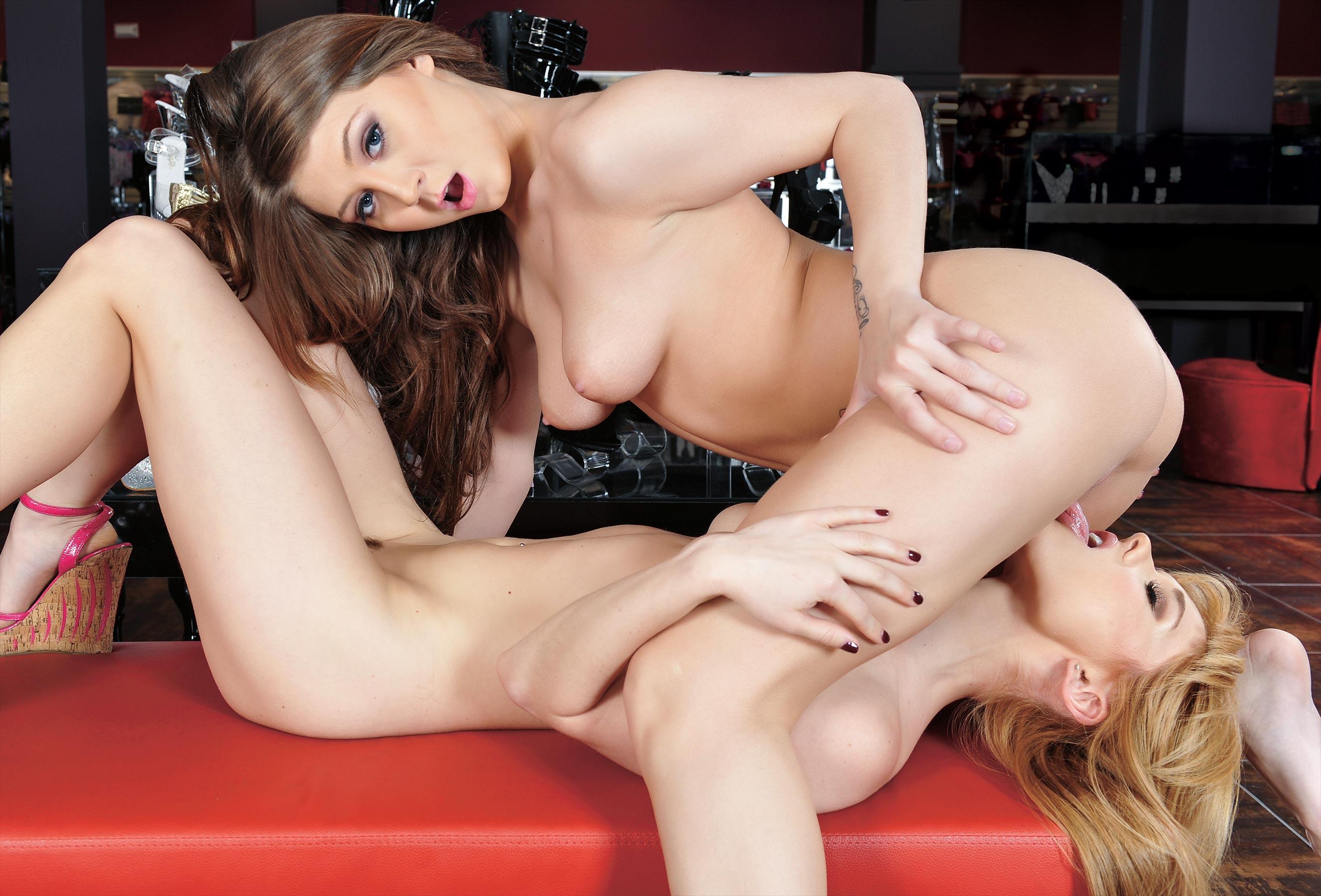 Jayme Langford & Jojo Kiss
About Jayme Langford & Jojo Kiss
I worked at a sex shop before I got in the industry, so I spent a lot of time looking at porn and porn covers and toys. When I started getting into adult work, I told my family, and they were supportive. My mom texts me about once a week telling me I'm beautiful and she's proud of me. I'm paying my own bills, and I'm traveling.
"Outside of porn, I've actually fucked more girls than guys. I want to fuck all the girls. That's one of the best things about being a porn star—I get to fuck beautiful women and get paid for it. And I really love that I get to experience all these different sexual situations without any repercussions." —Jojo  
I'm in a band with Caitlin Dee and Jana Jordan. I got started in music after I dated a guy in my favorite group and realized playing could be easy. I wrote my first song about him, 'Fuck You Until You Die,' and Jana and I recorded it. We bought instruments, and just like that, we were an act.
"Some people think I'm rare for a porn star because I'm one of the few Jewish female performers, and I'll only do scenes with girls. The first time I had sex with a girl, and not for porn, I was a freshman in college. Our dorm rooms were next to each other, and she locked her keys in her room. So we shared my twin-size bed. We were just lying there in our panties, and we started kissing. Then the panties slid off…" —Jayme
More Jayme Langford
---
Find Jayme Langford & Jojo Kiss In