YouTube has become a go-to staple for the video-craving masses on a daily basis. You can watch everything from cooking recipes to people being bitten by rattlesnakes!
There is also a large presence of adult stars that share their off-screen life and passions with us lucky viewers. Below are just a few of the adult-industry YouTubers you can catch on the site. Trust us—you'll definitely want to like and subscribe to these sexy people!
Maleka aka MyPrettyFeet8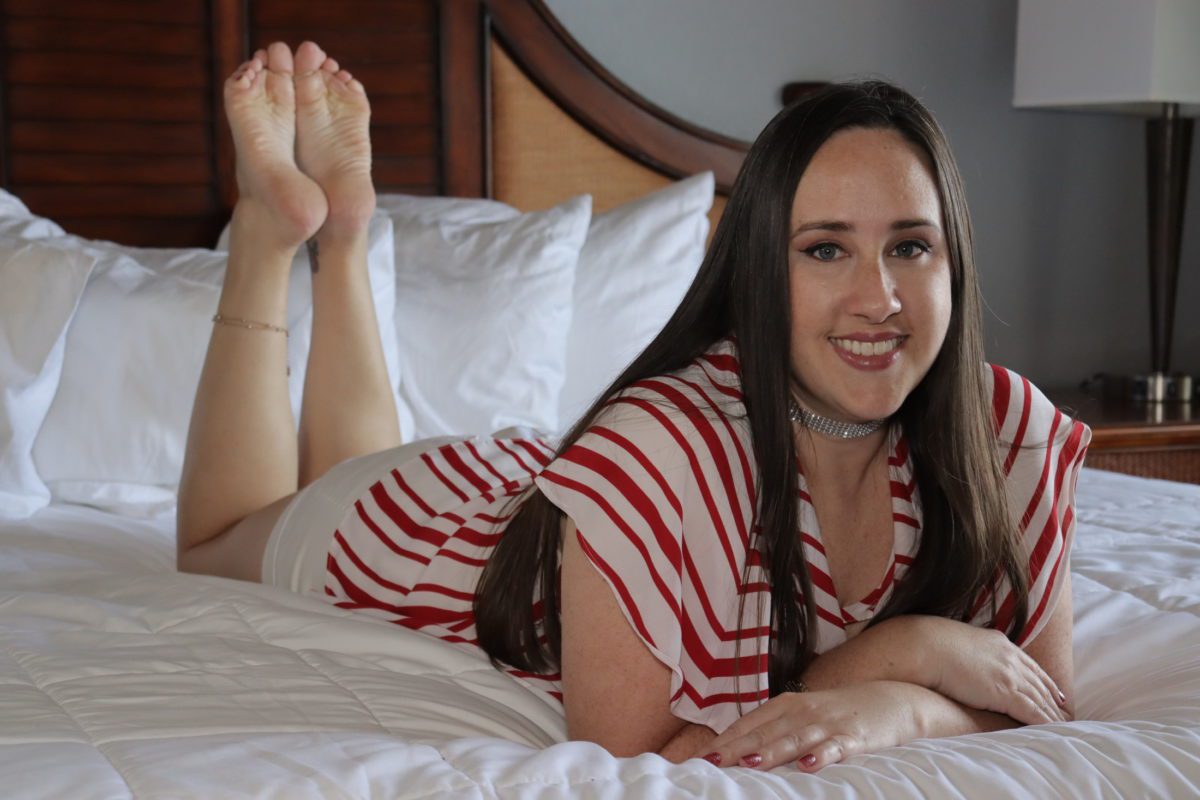 Twitter: @Mfeet8
Not surprisingly, Maleka aka MyPrettyFeet8 puts her best foot forward with her YouTube content, and she's justifiably proud of her numerous videos offerings.
"On my fan channel I post a lot of toe-wiggle videos, haha! I've got the shoe collection-type content as well, which fans love. But what has been really exciting is my foot model interviews!" she enthuses. "The fans and foot community have been extremely supportive of this project, and it's grown to three seasons! My model success channel contains 'How to Be a Foot Model' and 'How to Find Success on OnlyFans' videos."
With such a specified content category, how did it all begin for MyPrettyFeet8? "When I was newer to the foot community and OnlyFans, I really wanted to learn as much as possible, so I would watch YouTubers talk about 'how to make money selling feet pics,' and honestly—they were terrible!" the ped princess recalls. "Many gave really bad advice, and I knew I had to make better videos."
MyPrettyFeet8's YouTube content offers material for both fans and fellow models, and she has been very deliberate in how she approaches each. "I made a couple introductory videos for both fans and models, and of course I did a lot of research on how to be successful on YouTube," she notes. "I decided to split my channel into a channel for fans to enjoy and a model success channel. The goal of the fan channel is to reach an audience I wouldn't reach without that platform, and the goal of the model success channel is to give creators a place to find clear, concise 'how to' videos from a professional foot model."