The man behind Aladdick, Dragon Boob Z, Game of Bones and Hamiltoe explains how he became the king of XXX spoofs.
Aladdick, Dragon Boob Z, Game of Bones and Hamiltoe. Those are just a few of the iconic, sexy and sometimes disturbing parodies from the mind of Lee Roy Myers. Myers is a legendary director and studio owner of WoodRocket and has been blamed for ruining people's childhood memories by mixing beloved films and TV shows with dicks and tits. Luckily for us, he took a break from creating fear boners and let us take a peek into the world of conquering porn parodies!
HUSTLERMagazine.com: You have become synonymous with XXX parodies. What led you to become "The King" of this amazing genre?
Lee Roy Myers: You know what they say: "If you make a hundred porn parodies, including one where a guy in an oversized, low-budget SpongeBob SquarePants costume gets a blowjob, you are a porn parody director. If you do all of that and also buy a plastic crown in a dollar store, you are 'The King.'" I never planned on becoming a pornographer. I worked in mainstream television and movies until I got a job offer to make porn. When I took the XXX gig, making parody porn made the most sense for me. I grew up watching a ton of TV and movies. Most of my best memories have theme songs. I remember the first porn parodies I saw, like Edward Penishands and Beaver & Buttface. They were so weird, fun and funny, and they really felt like the most amazing things I had ever seen. So when I started to get bored with mainstream work, it happened to coincide with the 2008-ish resurgence of porn parodies. The Brady Bunch porn was huge. I remember seeing it featured on Entertainment Tonight or some show like that, and I was so stoked that X-rated spoofs were making a comeback. And then I was talking with Scott (the owner of New Sensations) and I told him that if he ever needed someone to write a script, that I'd like to give it a shot. Anyways, he asked me to write a workplace-comedy-porno about a company in Porn Valley (a common nickname for San Fernando Valley in Southern California). So I pitched him a porn parody of The Office and that became a pretty big hit. It led to a bunch of others, including porn parodies of Seinfeld, Scrubs, The Big Lebowski and more. Eventually, I left and started directing for some other studios. Then some friends and I started a new company, WoodRocket, where I get to direct, co-direct with some amazing new directors, and produce parodies like SpongeKnob SquareNuts, Strokémon, Game of Bones, Ten Inch Mutant Ninja Turtles, Mighty Muffin Pounder Rangers. We have a line of parodies we teamed up with Pornhub on, like Dragon Boob Z, Dick & Morty, Fortnut, Sonic the Vadgehog, Dick Hard and more. Now here we are. I'm answering questions about porn parodies and wearing my plastic crown. It's good to be the king!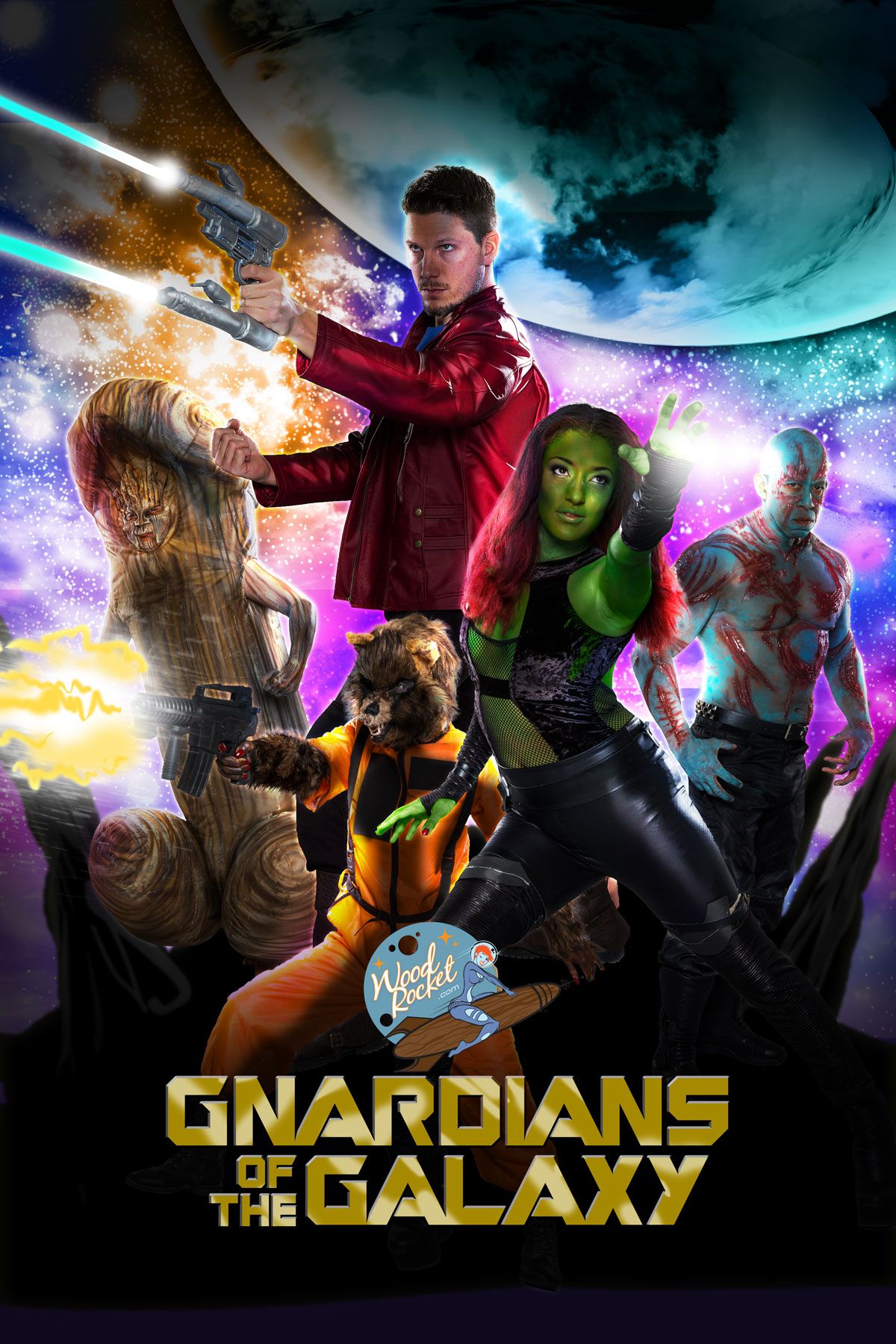 You're also involved with writing all the scripts! Do you have a certain process when choosing the subject matter for the movies and writing the dialogue/premise?