After a lengthy coronavirus-driven hiatus, some film productions are getting back to work—and grappling with how to depict intimate relations without endangering performers. We look at how the pandemic is changing the art of onscreen boning.
Over the past 80 years, there have been many advances in Hollywood that have made movies better. We understand that picture-show purists might object to us even suggesting such blasphemy against the golden age of movie-making. They might argue that the classics are classics for a reason—and that the silver-screen offerings from legends like Orson Welles, Charlie Chaplin and Alfred Hitchcock could never be outdone by the hipster hacks of today. And we would mostly agree with this opinion, if not for one detail—none of the films back then ever showed anybody fucking!
Let's be honest, do you really think movie-goers were all that enthusiastic about watching James Cagney straddle a horse and sing "Yankee Doodle Boy"? Hell no. What they really wanted was for him to jam his mitt up Joan Leslie's snapper and hum a few bars of "America the Beautiful." Audiences desperately hoped to see a drunken Cary Grant bend Katharine Hepburn over in The Philadelphia Story and fuck her hard enough to give her a stutter. And you had damn well better believe that they were ready for George Bailey to ring Mary's bell at the end of It's a Wonderful Life.
While the Hays Code prevented such spectacles from occurring on the big screen from 1934 to 1968, Hollywood has since progressed beyond those dismal days and is now churning out a variety of quality productions that more accurately, and often graphically, portray all of the comedy, tragedy and, most importantly, the fucking that America craves.
Or at least it had been, up until this year.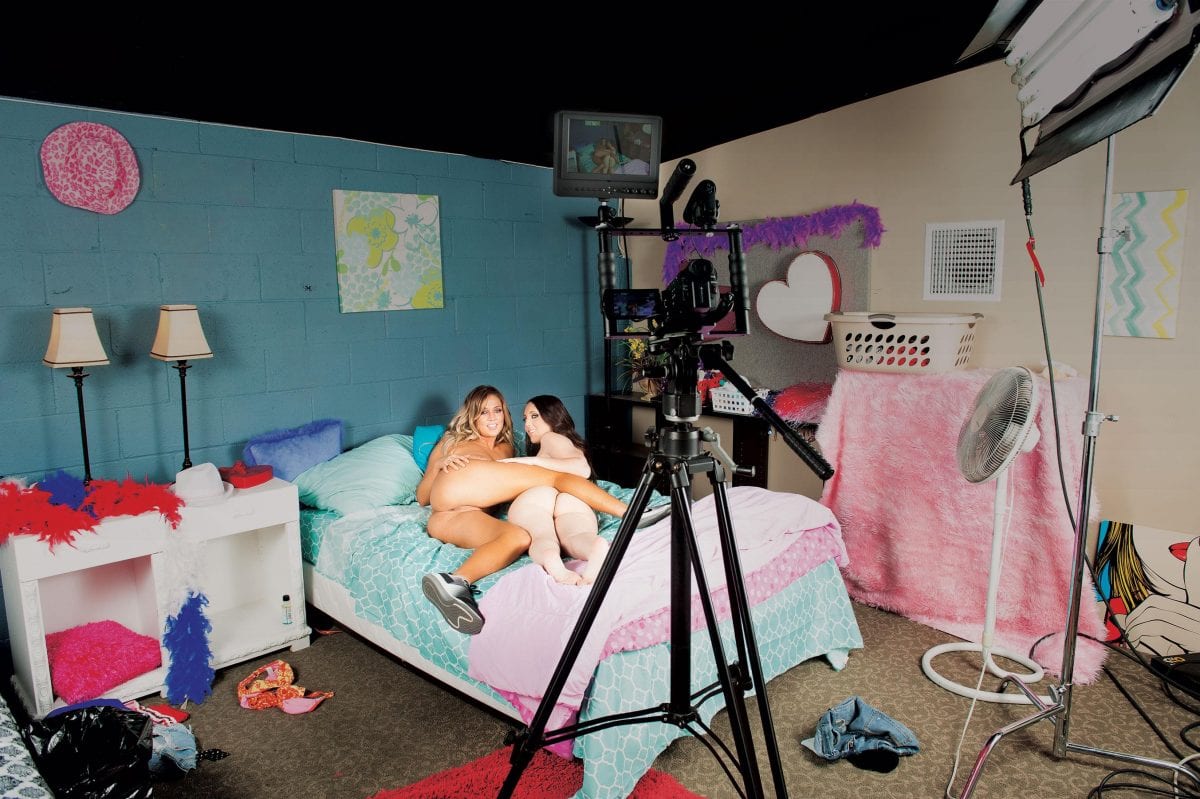 The dreaded COVID-19 is presently threatening to send filmmaking back in time to a dark era when on-screen portrayals of sex were considered a no-no. Many productions are now getting back to work after a long hiatus brought on by the virus. But things aren't going back to "normal" by a long shot. Every aspect of the filmmaking process is undergoing procedural adjustments to overcome the many challenges necessary to bring a story to life in a pandemic-stricken world. One of the biggest obstacles is how to continue filming those all-important pump-and-grunt scenes without putting performers at risk.