For the past four years, Harley Harpurr's burlesque troupe has been mixing sex appeal and horror-film imagery. Prepare to get scared stiff in more ways than one!
Of the many industries that have been hit hard during quarantine, the field of live performing arts has suffered particularly heavy blows. Even so, there's a sexy silver lining in that cloud. Just ask Harley Harpurr.
For four years, Harpurr has been filling numerous Los Angeles clubs with bodies eager to witness the acts of her wicked dancers, The Damn Devillez. Billed as "LA's Underground Burlesque Troupe," The Damn Devillez inject a touch of evil into the traditional burlesque form to conjure routines that drip with equal parts sex appeal and terror. In short, they are a horror movie fan's wet dream.
But while the closing of cinemas during the pandemic has significantly crippled the horror movie industry, Harpurr has taken this bitter lemon and made lemonade by adapting the format of the Devillez's shows into stylized live streams, which can facilitate even larger audiences than intimate clubs. Harpurr recently spoke with HUSTLERMagazine.com to share the story of her troupe and how it has uniquely adapted to keep the thrills coming.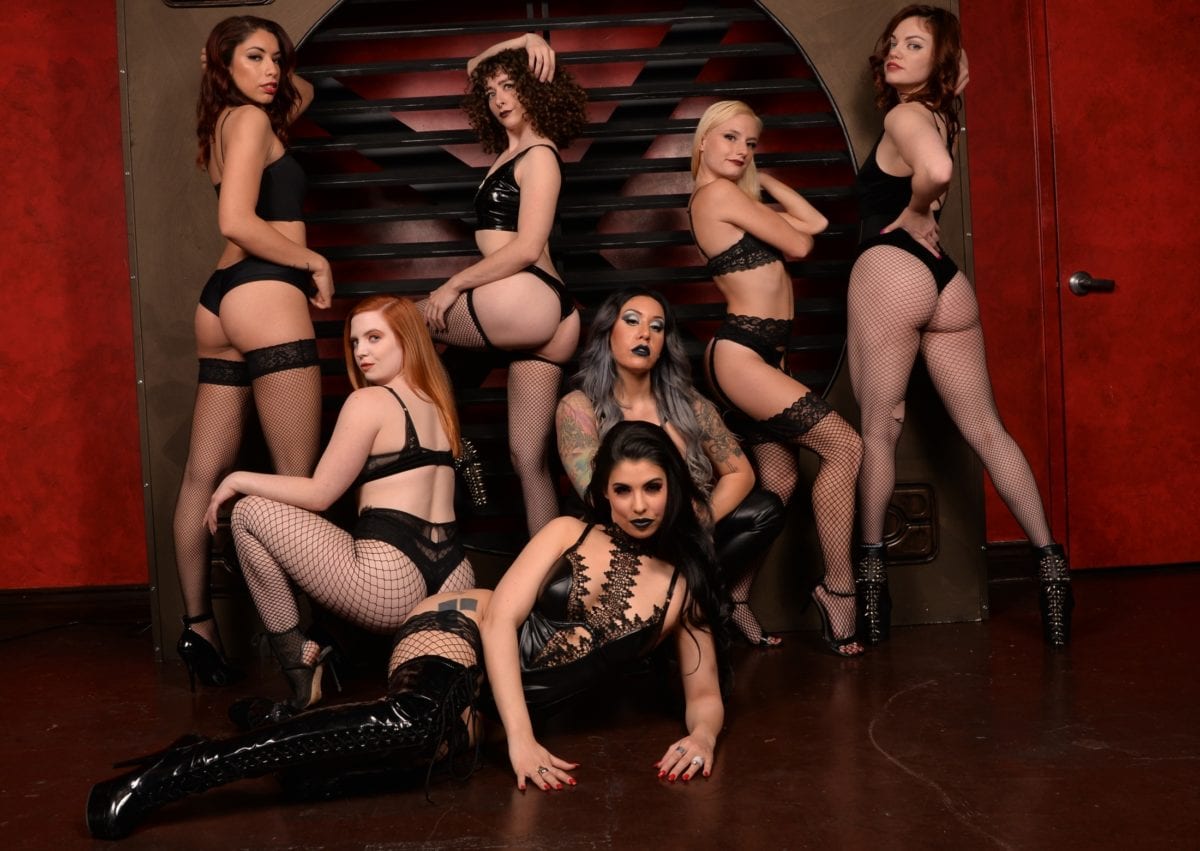 Harpurr's journey to becoming the owner and producer of The Damn Devillez started in high school, where she took up jazz, modern, and hip-hop dancing. After being a part of competitive dance troupes, she moved to Los Angeles, where she earned a certificate in dance teaching and choreographic studies. "I've always been known as a sexier dancer, but it was hard to find dance jobs out here besides being a stripper or [doing] really shady gigs," she recalls. "I wanted the art form of sexy dancing to be taken a little more seriously than what was presented to me out here. So, I found burlesque … I got my first sense of burlesque and how it is dance, yet it's completely different than normal dance—the art of the tease, you know, taking off clothing rather than focusing on technical aspects of dance. But I fell in love with it; I fell in love with the idea of being myself and creating storylines and fun costuming."
"All the girls love horror movies. That's one thing that's very important to me; I want to make sure that everyone likes the dark side of things."