Decades after first capturing horror-film fans' hearts, the Re-Animator and From Beyond star continues to advance the genre with her new movie, Jakob's Wife.
We're partial to a good scare here at HUSTLERMagazine.com. (Hey, what better way to spend an evening with your significant other than getting close while watching a horror movie?) So out of the selection of this year's SXSW Festival—which was held online, for obvious reasons—one film really caught our attention. Jakob's Wife is a multi-layered tale of a stagnant marriage, a monstrous entity and a supernatural subservience that leads to horrific results. Gory, funny and smart, the movie is directed by Travis Stevens and stars (and was produced by) Barbara Crampton, the iconic actress who became the dream girl of every '80s horror fan with her roles in films such as Re-Animator and From Beyond.
After stepping away from the genre for a while, acting in mainstream TV shows such as Days of Our Lives, Crampton returned in the 2010s with a string of memorable performances. Losing none of her allure, she has been building her repertoire with a regular column in Fangoria magazine as well as developing a slate of potential feature films. We recently spoke with Crampton about Jakob's Wife, her move toward producing and the deeper importance of the horror genre.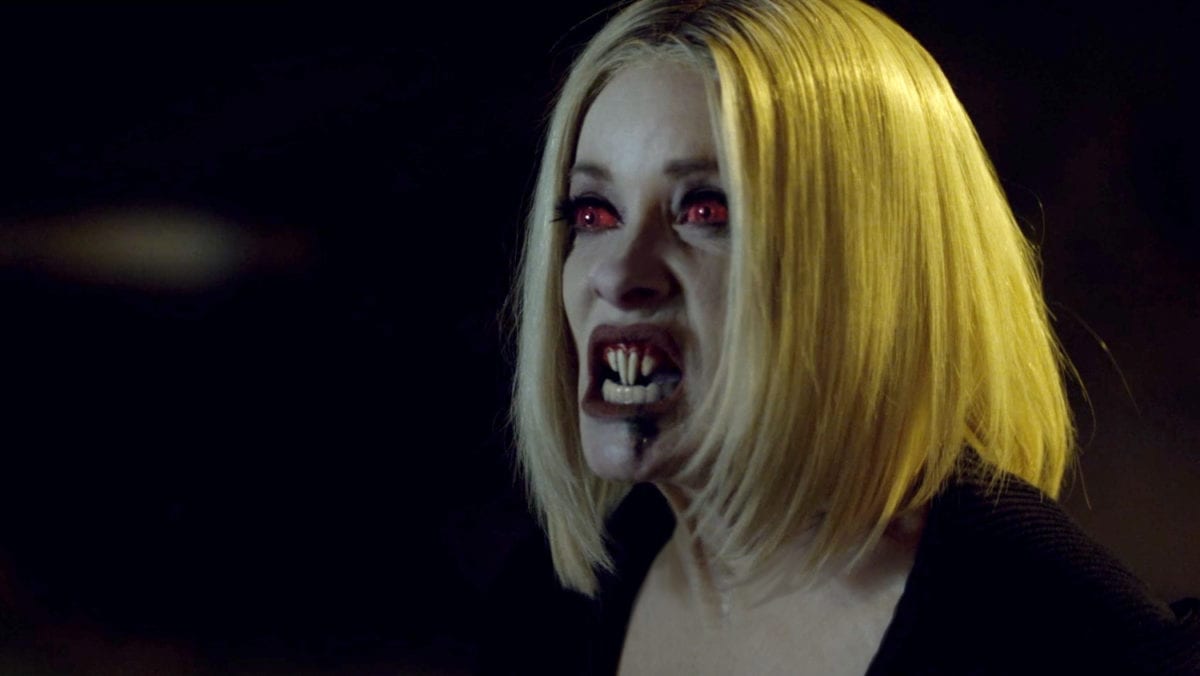 Crampton admits that producing films can be a hit-and-miss endeavor, particularly for a newcomer. "You work on a few projects at a time and hope that one or more will get made every year," she explains. "I produced Jakob's Wife with Bob [Portal] from [film company] AMP … and the result was so good, we're teaming up and developing some new projects, and I'm very excited. These guys have been producing films for a very long time, but it's new for me."
Jakob's Wife, the first of these collaborations, is a familial tale of a couple (Crampton and co-star Larry Fessenden) whose marriage has seen better days. Locked in a sexually and emotionally stagnant relationship, Crampton's character Anne Fedder succumbs to a hideous, otherworldly attack and becomes subservient to "The Master" (played by the awesome Bonnie Aarons of The Nun). This results in a thirst for all things forbidden…what exactly those things are, we won't reveal just yet.