XXX star Daisy Ducati makes the most out of lockdown by bringing burlesque to amazing new places in the online realm.
There is way more to your favorite adult performer than meets the eye. Sure, they're gorgeous, sexy and proficient in the art of sex, but look deeper and you will discover an artist who lives and breathes creativity with daring abandon.
One such visionary is the incredible Daisy Ducati, whose passion for burlesque and Big Top spectacle has inspired a new form of socially distanced adult entertainment in the COVID era: Welcome to the Doomsday Cabaret.
It may sound macabre, but we promise you: this is pure showmanship. Fire breathers, acrobats, contortionists… and boobs. Always boobs. It's a strictly online affair, with all proceeds (tickets are $10 but it's a suggested donation if you're feeling generous) going toward a sex work charity or mutual aid fund. So really, you'd be doing god's work.
We caught up with a very busy Daisy to learn more about sexy online fun for a great cause, and how going virtual has, in many ways, been a blessing in disguise.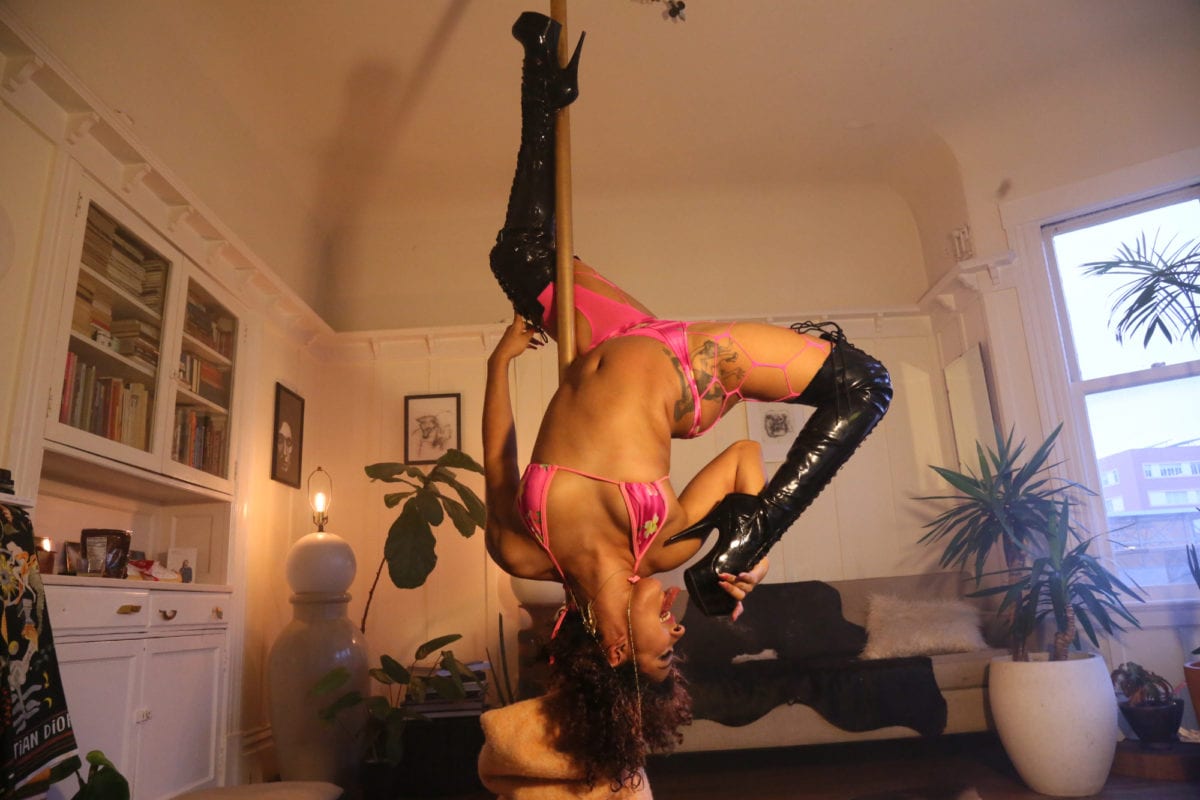 HUSTLERMagazine.com: How did Doomsday Cabaret come to be?
Daisy Ducati: ​I've always enjoyed the thrill of live performance and I try to get onstage as much as possible. I started producing events when I had my monthly two-girl feature show at Little Darlings in San Francisco back in 2014. I've also produced and performed in burlesque events in L.A. and Las Vegas.