Tapping into the myths and realities of squirting.
Trends in porn come and go, but the wave of smut that features squirting doesn't show signs of rolling back anytime soon.
Squirting is, however, a contentious issue. Some doubt its legitimacy, claiming that it's simply rebranded watersports. In search of answers, we turned to some of the sexiest squirters in the business to explore the myths and realities of the practice, and to obtain tips on how to get gushing.
The performers we spoke to discovered their ability to squirt in a variety of ways. Self-professed super-soaker Baby Girl Bella (Twitter: @bratty_bella69)—who says that she's been "marketing squirting before it got really cool"—notes that squirting has always been a part of her sex life.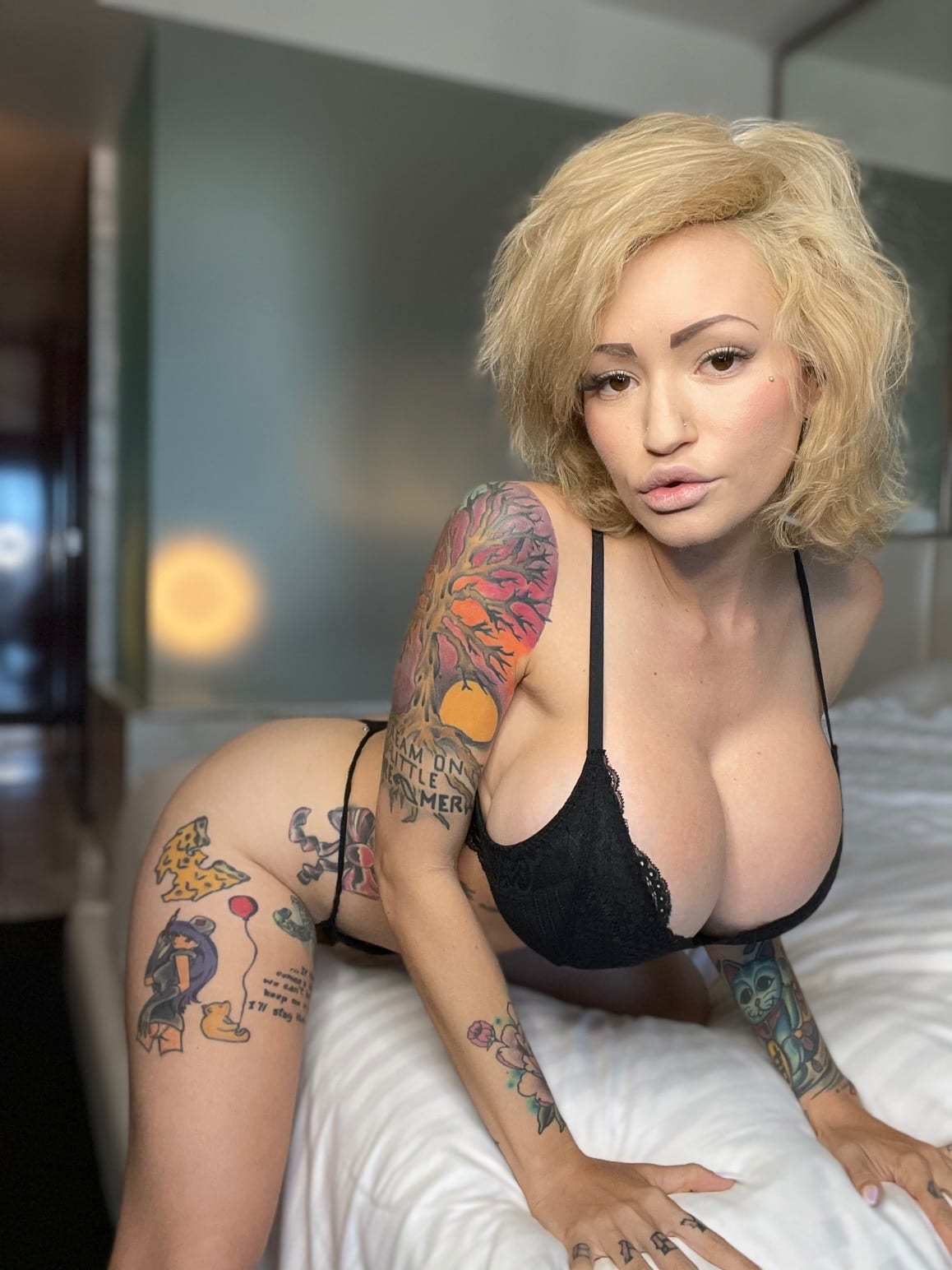 "I've been squirting since I've been having sex. I just had no idea what the fuck it was."

Baby Girl Bella
"I've been squirting since I've been having sex," Bella explains. "I just had no idea what the fuck it was. In high school, my boyfriend would make fun of me for getting really wet (like it's a bad thing). I really didn't discover what was happening was until I was in college, and hooked up with a future boyfriend for the first time. I remember him saying, 'I bet you're a squirter.' And I was like, 'What?' His dick was curved up and always hit that spot. I used to love riding his dick and making huge puddles and licking it up, or having him do it."
XXX performer Penny Barber (Twitter: @pamperedpenny) discovered her ability to squirt via deep self-exploration. "I was having sex with my boyfriend and we had been (at it) for a long time," Barber recalls. "I was incredibly horny and open to the point that I managed to fist myself for the first time. Then…sploosh!"