If makeup-caked circus jokers put a tent in your pants, Slutty Spice is your new dream girl.
Everybody loves a clown. Well, not everybody. In fact, a lot of people find them to be downright scary—but fear has a funny way of creeping into our consciousness and doing things…strange and inexplicably arousing things.
While the mere thought of clowns may be enough to send shivers down your spine, remember that one person's nightmare fuel is another's wet dream. Clowns—like shoes or latex—are a legitimate and very real fetish. And for every fetish, no matter how obscure or specific, there is a dedicated and hyper-creative service provider who can breathe life into your private circus of depravity.
Slutty Spice is just that service provider. The Michigan-based webcam model is something of a clown-kink specialist who takes her niche very seriously, its subject matter notwithstanding. Join her under the Big Top as she guides you through the surreal and disturbingly sexy world of ClownCore with hot takes, tales of "fear boners" and more. Step right up!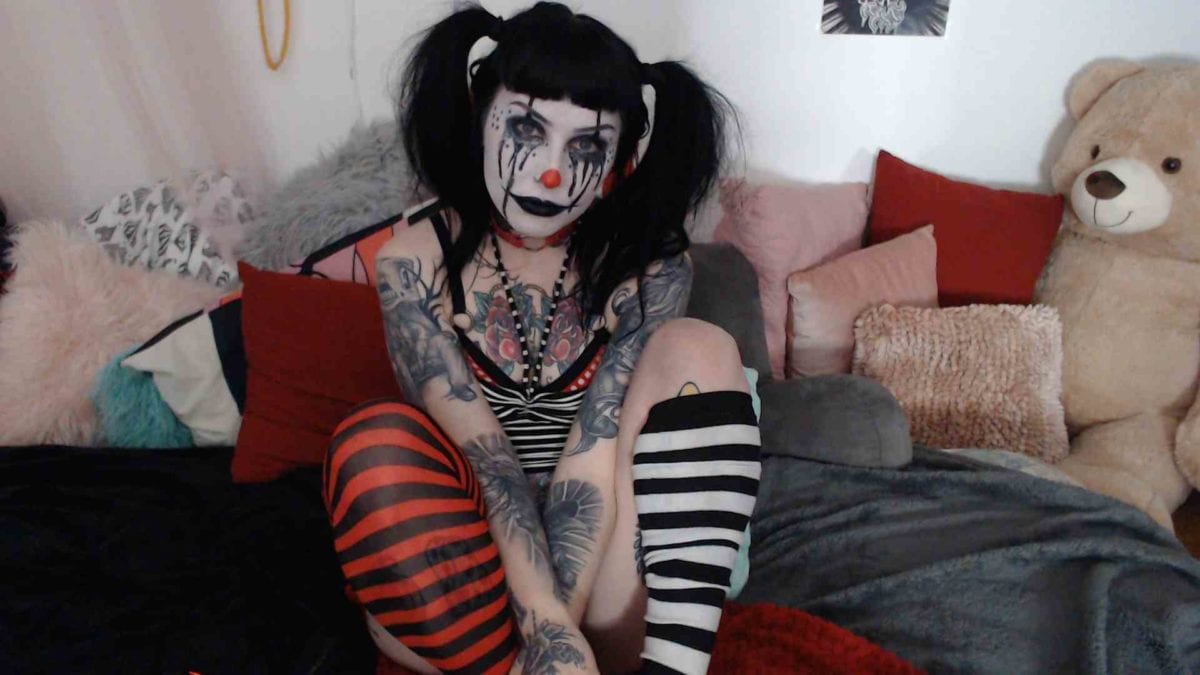 BIRTH OF A CLOWN
Slutty Spice's love affair with clowns is no passing fancy
"Honestly I have always loved clowns. For as long as I can remember I've been fascinated by them! I never understood being scared of someone whose actual career is making people laugh and feel happy," she says. "That's seriously so inspiring to me, especially because a lot of clowns are volunteers or make very little money. They truly enjoy bringing people happiness."
The future service provider says that she took her desire to clown around up a notch in her teens.