COVID-19—aka coronavirus—has brought the world to a halt, and for many that includes income. The sex-worker community is no exception. We reached out a number of adult-industry performers to see how they're weathering the storm.
HUSTLERMagazine.com: How are you coping with self-isolation so far? Are you feeling a bit of cabin fever, or are you enjoying your solitude?
Riley Nicks, Arizona (Twitter & Instagram @itsrileynicks, twitch.tv/puppybean): Because I work from home, I've had no issues isolating. I've only had to go out for groceries once, otherwise I've been staying home. I'm honestly such a hermit that it isn't really different from my normal life.
Romi Rain, California (Twitter @Romi_Rain): Knock on wood, the effects of quarantine haven't hit me so bad yet…it's really only been a few days, and as an only child of a single parent, solitude is kind of a happy place! LOL. In all honesty, it's actually giving me the opportunity to catch up on certain things!
Misha Mayfair, England (Twitter & OnlyFans @MishaMayfair): It's been a mix of the two. I'm enjoying stints of productivity I haven't experienced in years followed by bouts of loneliness. Working in adult already leaves you vulnerable to isolation, so the pandemic only compounds that.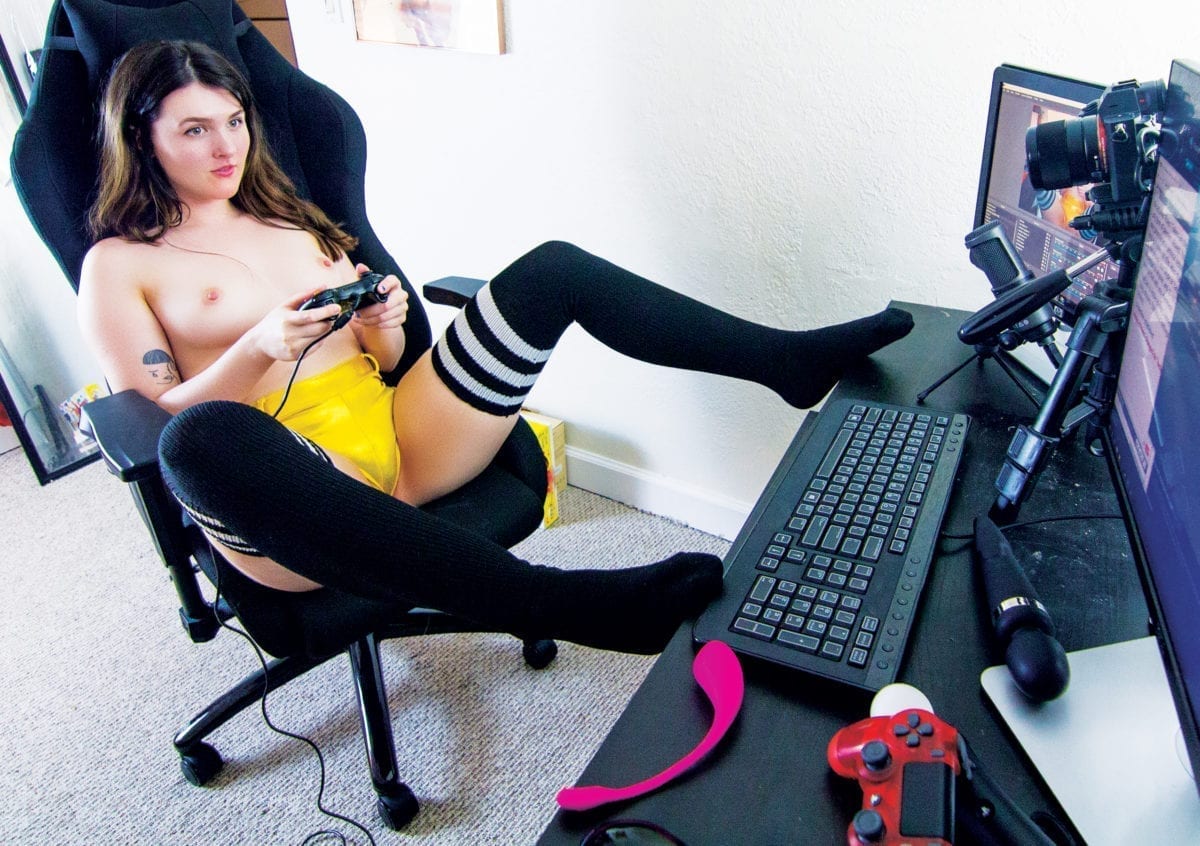 "The virus is having a huge impact on my business because I caught COVID-19 myself so I haven't been able to work. I'm doing okay though, and I have a lot of ideas for videos I'm going to make on my Pornhub channel when I'm feeling better."