What happens when hot and horny clown fetishists from all over the U.S. get together in Vegas on AVN weekend? Miss Quin tells the story of her first orgy.
The year is 2015. Barack Obama is still President, "Uptown Funk" is at the top of the charts and a young, starry-eyed cam model named Miss Quin is en route to her very first AVN weekend in Sin City.
Little did our fledgling fetishist know at the time that it would be a weekend of many firsts, including her first orgy—a clown orgy, for that matter. 
It's a tale that begs to be revisited time and time again, handed down from generation to generation like the teachings of a sacred tome. It may have happened eight years ago, but for Quin it remains as vivid and visceral as if it happened just yesterday.
Gather 'round the campfire as she recounts that fateful day in January when the clowns came out to play.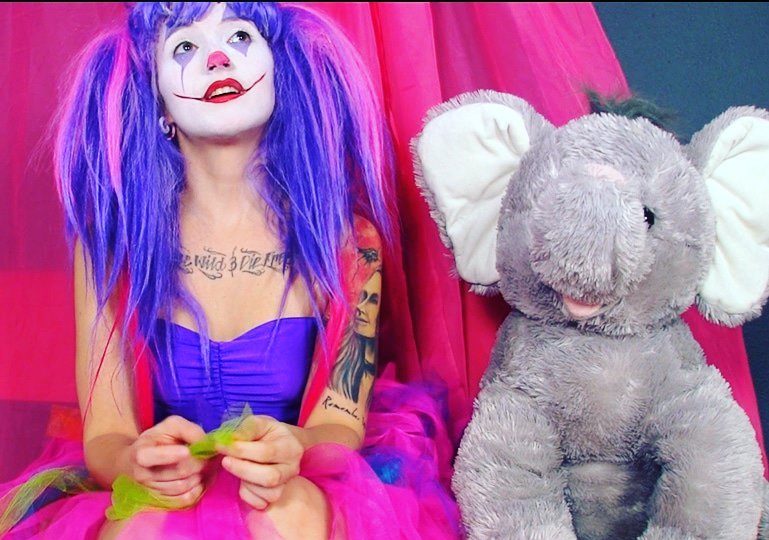 HUSTLERMagazine.com: Set the scene for us. Where were you as a sex worker in 2015, and how did you end up at your first AVN weekend in Las Vegas?
Miss Quin: I started camming and making porn in 2012, and had attended some local adult conventions in Florida. There were several models I wanted to work with who would be there and available for shoots. Also, a lover of mine was teaching a few workshops that year, so I was excited to spend time with them.