Meet Chloe Cage, a fiery fetish model and the sexiest damn hotwife this side of paradise.
After more than 20 years as a devoted wife and loving mother, Chloe Cage's husband gave her the greatest gift a partner could bestow upon such a deserving soul: his full support and blessing to pursue her lifelong dream of being the hottest damn hotwife this side of paradise.
The fiery fetish model and "greedy emo bitch" is living her best life right now as a content creator who gets to have guilt-free sex with hot strangers. Of course, being a hotwife for porn is not the same as being a hotwife in real life; negotiating boundaries and keeping jealousy at bay can be hard work, but the rewards… my god, the rewards.
Chloe recently spoke with us to share her journey to nonmonogamy, a decades-spanning odyssey that is paying off glorious dividends in the form of self-actualization and oodles of sizzling taboo porn.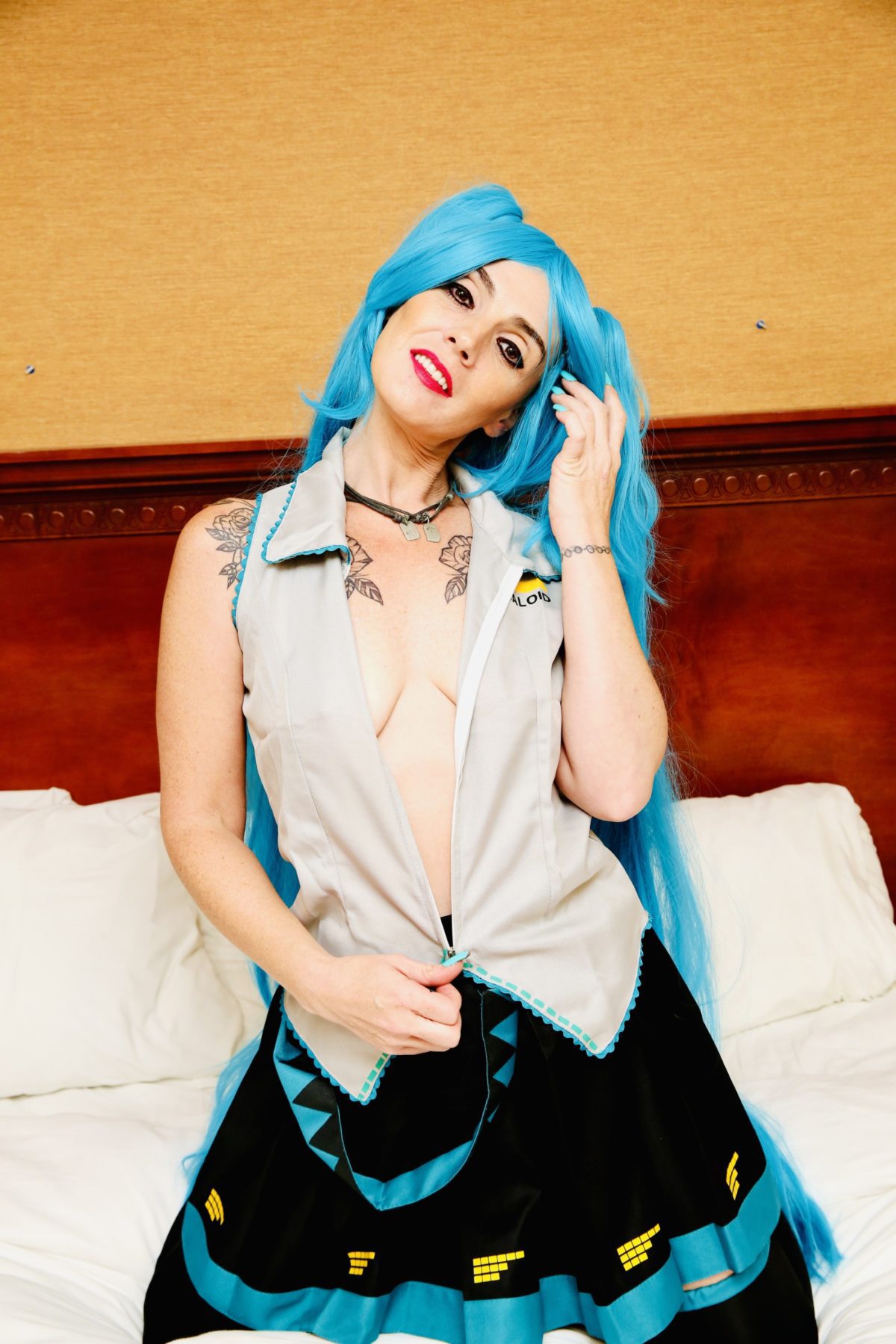 HUSTLERMagazine.com: Before you were a hotwife, you were a regular vanilla wife. When did you meet your husband?
Chloe Cage: I met my husband when I was still in high school (16). It was a rock show, at a local pool hall. I was always the girl everybody wanted but couldn't have because I was taken! I've been married for 13 years and with my husband for a total of 23 years. We raised two beautiful boys together. Then I came to a crossroads in my life: the kids were all grown up and suddenly I have all this time to myself again!
What made you want to try sex work and fetish content? How long had you been with your husband when that conversation happened?