Like everything else in 2020, Halloween isn't going to be the same this year. Luckily, goth goddess Charlotte Sartre is here to scare you stiff with her sexy, spellbinding presence.
Between the ongoing pandemic, civil unrest and whatever the hell this election campaign has become, Halloween is definitely not going to feel like Halloween this year. But that should not stop us from celebrating, venerating and prostrating ourselves before the all-powerful specters that haunt our dreams year-round.
I speak not of Baphomet or Lucifer himself, but an earthbound dark angel who reigns over men, women and nonbinary folk alike with her all-consuming presence. Bow down, mortal, before the breathtaking Charlotte Sartre.
Charlotte is, in a word, iconic. She is a gifted performer who revels in the full spectrum of porn, be it a gonzo gangbang or scripted erotic psychodrama. Epic poems have been written about her gorgeous, gaped asshole. BDSM? You better believe it. No one busts balls like Her (un)Holiness.
This doe-eyed succubus is the sexy spiritual spawn of Hannibal Lecter and Wednesday Addams—a black widow who feasts on mortal men for sport. Join us by the fire and raise a goblet of human blood to toast our Mistress of the Macabre…
…who is actually one of the sweetest, most compassionate and wickedly talented people we've ever met. Sorry for the cheer, but she really is the best!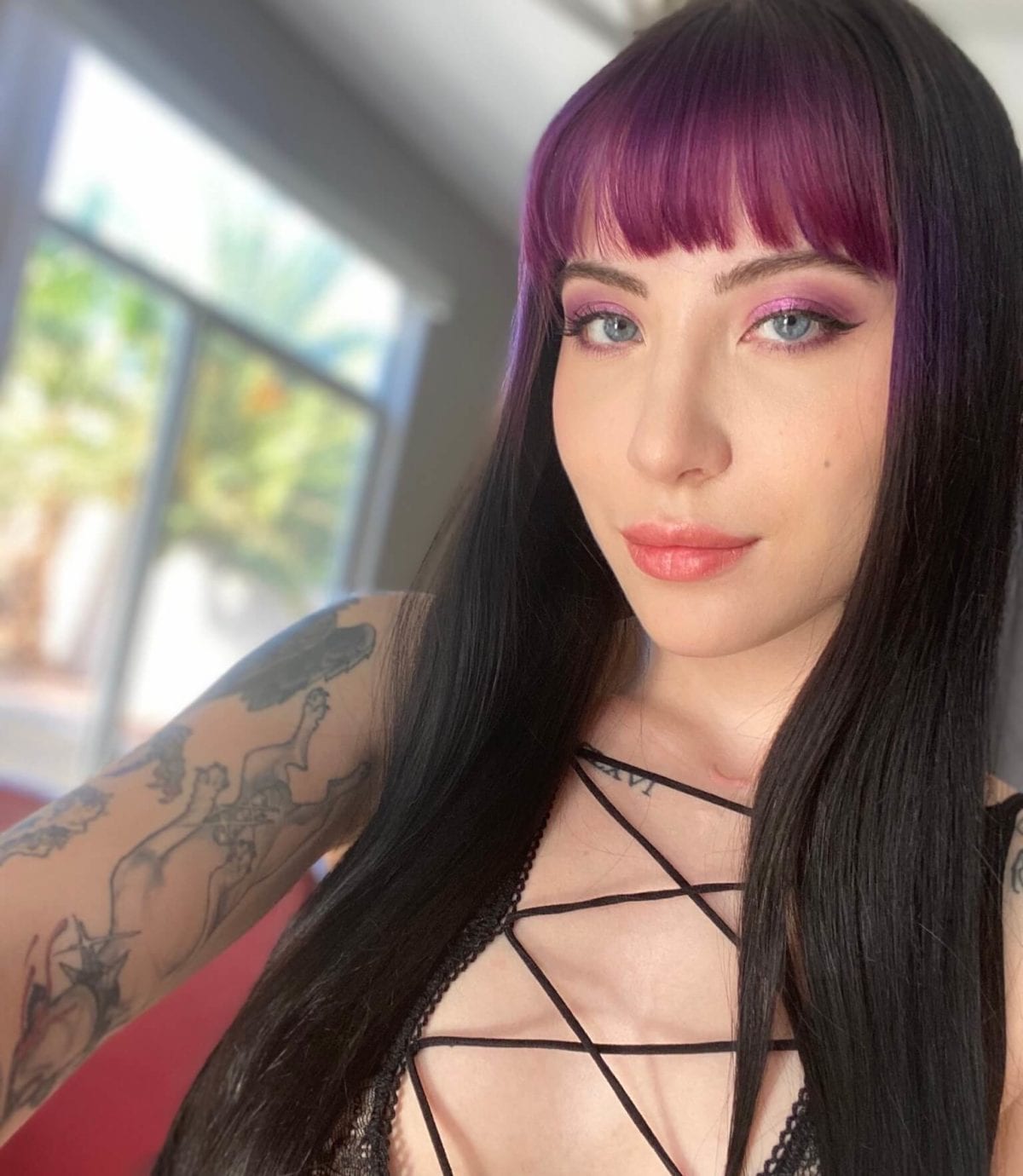 HUSTLERMagazine.com: What was your first Halloween costume?