Looking for a worthy cause to contribute to this holiday season? We have some suggestions for helping out marginalized pleasure providers during this time of giving.
December is a tough month on the wallet. Not only are you obliged to drop a mint on presents for loved ones, but it's also the "giving season"—and every charity out there knows this. That's not to say that charitable giving is a nuisance or inconvenient, but with so many people sticking their hands in your face for money, how do you prioritize the little cash you can spare?
Easy: Give it to sex workers (no, not like that; though it might be appreciated!). For the crime of making a living, sex workers are routinely marginalized and scapegoated. Government legislation like SESTA/FOSTA is endangering their existence, while payment processors arbitrarily cut them off from the money they need to survive. If anyone needs a helping hand this holiday season, it's these folks.
The following fundraisers, causes and charity initiatives all benefit sex workers and offer myriad ways to make a difference, depending on your tastes or preferred means of engagement. Personally, we're loving the calendar…and cupcakes! Take. Our. Money.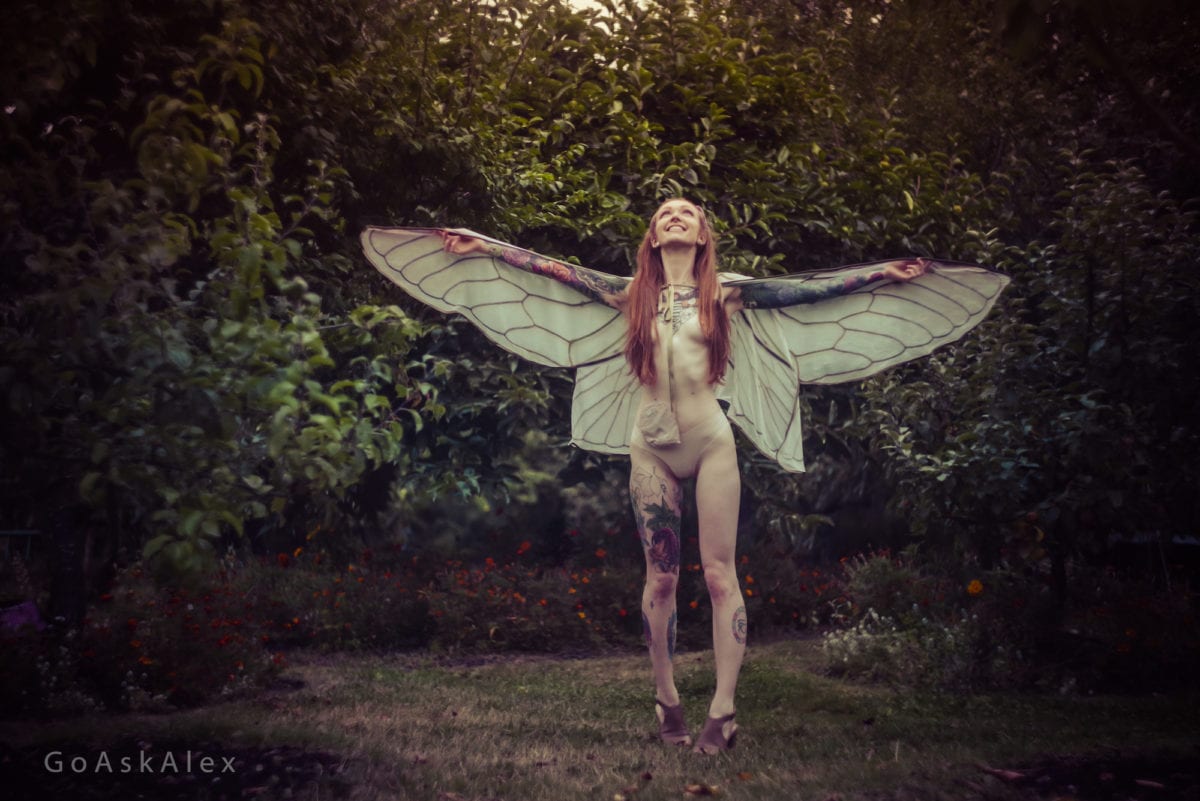 Get Down With These Sexy Pinups
Adult performer, webcam model and all-around wonderful human being GoAskAlex (pictured above) says she got the idea to do a sexy calendar in support of her peers while recovering from a life-altering colectomy surgery. This operation impacted her physically, mentally and financially, which in turn opened her eyes to the obstacles disabled sex workers must overcome every day, all day.
"I am extremely passionate about the representation of disabled folks in media, and as a disabled sex worker, disabled visibility in pornography is a hot topic for me," she explains. For her contribution, GoAskAlex has assembled a boudoir-tastic 2020 calendar featuring 15 disabled sex workers and some seriously hot upper-half nudity. The results are fun, frisky and heartwarmingly NSFW.