Yes, threesomes are the Holy Grail of sexual fantasies. But they are also loaded with potential pitfalls. Here's what to look out for if you're planning to add a third party to the mix.
Threesomes are the queen mother of all sexual fantasies, the Holy Grail of most people's fuck-it lists. Why do so many of us want to engage in a sexual trio? California-based marriage and family therapist Kate Loree tells HUSTLERMagazine.com that it's all about people yearning to break free of their monogamist upbringing and testing the limits of their moral fiber for the sake of excitement and toe-curling pleasure. 
"The fantasy of a threesome breaks past the repressive social norms that condition us to believe that only sex within a monogamous relationship is acceptable," Loree says. "Our country is mired in sexual shame. Many of us are desperate to shed this debilitating shame and discover an authentic erotic self."
Gnawing on the naughty bits of two people during one sex session allows for a comprehensive exploration of the sexual canvas, Loree asserts. "Within a threesome, one has the amazing opportunity to be expansive, [be] creative sexually, and explore physical configurations that are not possible between just two partners," she puts forth. "Some people enjoy the fantasy of receiving lavish pleasure and being seduced. Others adore the idea of spoiling a partner and watching their lover bask in this bounty. Regardless, it's a fantasy of abundance, and it's hard to deny the yumminess of that."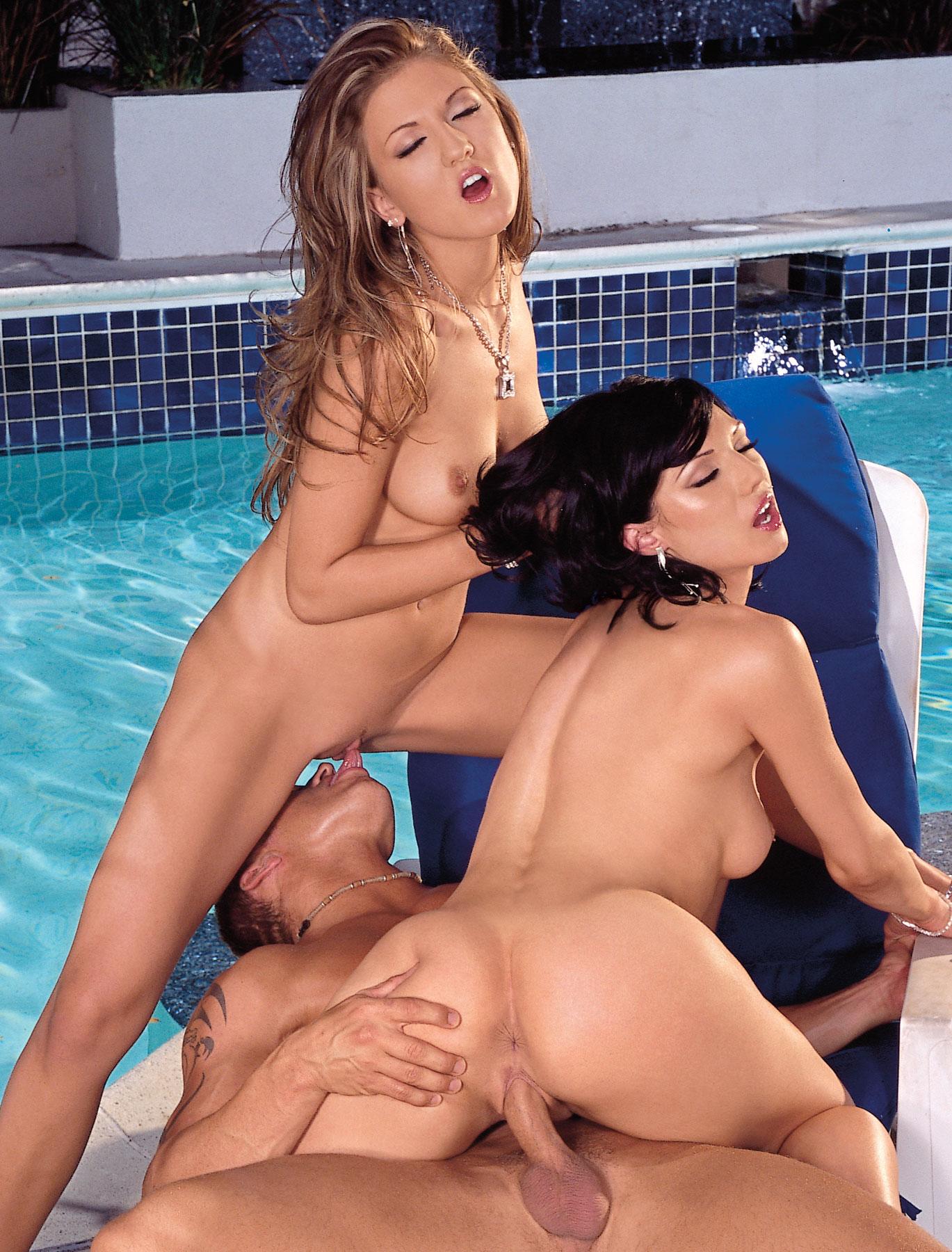 It's also a fantasy that has the potential to go very wrong without some advance planning.
Despite its allure, the lust triangle that many seek could be a disastrous flop if all parties involved are not prepared for what's about to happen. Men especially should heed this warning. They often talk a big game about wanting to bang two girls in unison, but they fail to consider the very distinct possibility that they might suffer from stage fright when asked to perform in front of a crowd. Just ask Deni, a 42-year-old cake decorator from Florida. She swears on a stack of HUSTLERs that anyone looking to have a threesome should keep some Viagra close by.
"Right after my divorce, I met these two guys at a club—one was really young, like 21, and the other was a bit older. Around last call, the older one asked me how I felt about doing them both," Deni recalls. "I never had an experience like that, and I wanted to. Double penetration has always been a fantasy of mine, so I was like, 'Yeah, come to my place— let's do this.'" But the experience was far from how she dreamed it would go: "There was no kissing, no foreplay, no buildup of any kind. We just went straight to it. The older one was like, 'You take the front, and I'll take the back.'"