Hooking up with two other people can be a sublime sexual experience, but beware—there are plenty of hurdles on the path to threeway bliss.
When Adam* was in college, he used to go to parties at a friend's house, but the shy biology major never scored with the ladies. That is, until one Halloween night where he met two Wonder Women. Literally. Kinda literally.
"I was talking with these friends, and one was Lynda Carter Wonder Woman while the other was Gal Gadot Wonder Woman. Both were equally hot," Adam recalls. "We just started joking around and taking shots, and there was this really fun chemistry between us. The Lynda invited us all back to her apartment, and we just started to have sex. I know this is cheesy to say, but it was a truly wonderful night."
Getting tag-teamed by superheroes sounds like the ultimate fantasy, but even just having a non-cosplay threesome can be a fun experience.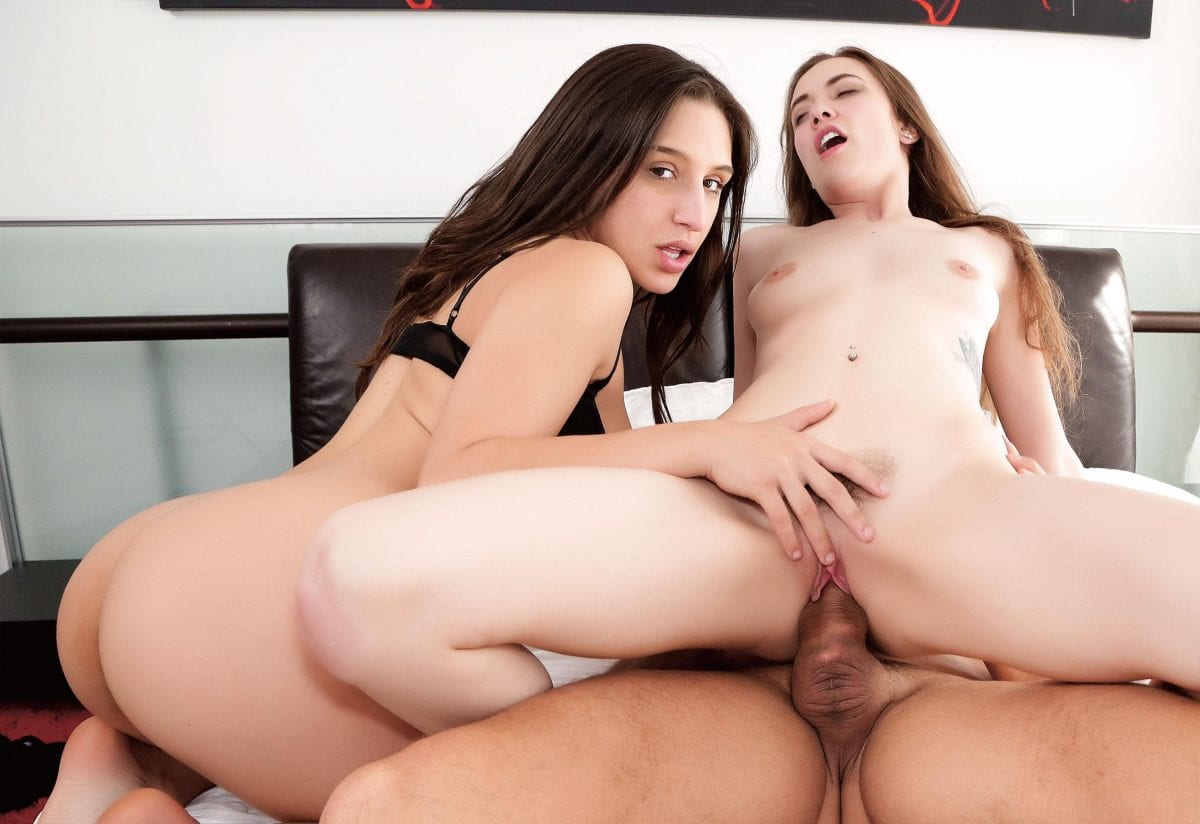 "My most memorable sexual experience was having a threesome with two guys," Danielle tells HUSTLERMagazine.com. "It was with my boyfriend and his best friend, and we were at a cabin in the woods. There wasn't a lot to do at night, so at one point, we started watching porn. During a scene, I joked about how 'funny' it would be to try finger cuffs with them. You know, where one of them is pounding my pussy while I'm sucking off the other. My boyfriend was surprisingly into the idea, and we all just got naked and started fucking."