Veteran performer Rubie Havoc talks about her career in the adult industry, her decision to come out as trans and the XXX world's reaction to her announcement. 
HUSTLERMagazine.com: You've had a long and storied career in the adult industry for a decade! What led to your decision to enter the world of porn?
Rubie Havoc: I had a roundabout entrance into porn. I was born and raised in the Bay Area, and always had an interest in fetish and BDSM since I can remember, but had only dabbled in my personal life up to that point. I was finishing up my last year as an undergrad and knew about Kink.com, Divine Bitches, etc., as a casual fan and thought, Fuck it, I'll just fill out a model application, which I did online. Kink was, at the time, an anomaly in adult; all their production and talent department was in-house, and they called me in for a model interview … [At the time] it was a fun and exciting way to fulfill that part of my sexuality and make a few extra bucks on the side. I had no intention of making it a career at the time, but that's the way it turned out.
You met your longtime significant other and business partner, veteran fetish/femdom performer and director Maitresse Madeline Marlowe, on set back in 2013. What made the sparks fly?
Whoa, that's a big one. It's funny to think about it now, nearly ten years on. On my first scene ever, I had absolutely no context of the etiquette on-set between performers/directors, etc. There were a few moments in particular that still stand out. One of my favorites was when we first began that pegging part of the scene, and Madeline put her hand over mine and clasped it with this gentle strength that I've obviously come to know well, but at the time I thought, I'm sure she's that way with all the newbies. When I returned to [Kink.com studio] the Armory a couple weeks later to shoot for another site/director, I was sitting in the green room and one of the makeup artists came up to me and handed me [Madeline's] number. I thanked myself for not being "that person" to ask for hers the day we shot together, because I figured she probably got that all the time, too, especially from newer performers. I texted her after I wrapped that day, our first date was the next week. It still hasn't ended.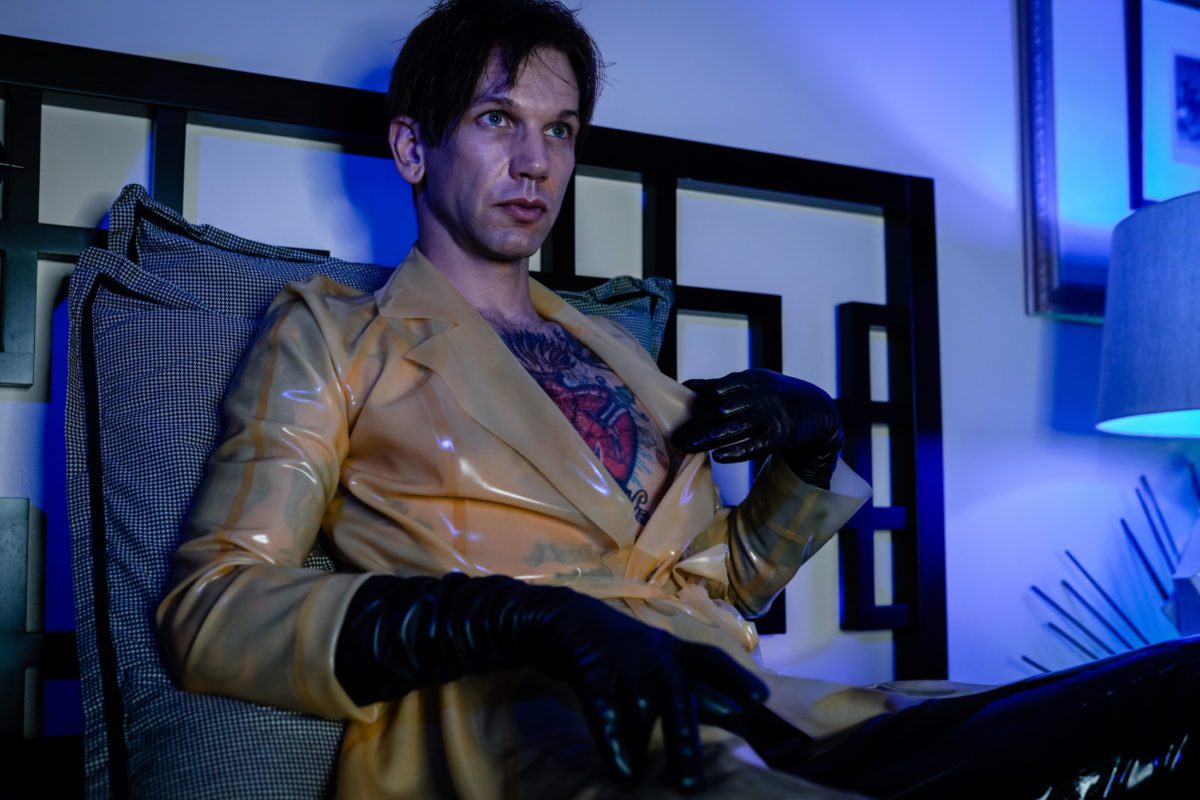 A year ago, you came out publicly as trans. Was there a specific moment or catalyst that encouraged you to do it at that time?