Some of our favorite performers take us deep inside the art of Jerk Off Instruction.
Pleasuring yourself all on your own can sometimes get repetitive, lonely and, let's face it—boring. Luckily, there is an option out there that many XXX stars provide: Jerk Off Instruction [JOI]! Yes, it's exactly what it sounds like: Your dream performer guiding and coaching you on how to make you explode. I rounded up an amazing group of content creators and cam pros to help break down and explain the world of JOI!
Kayla-Jane Danger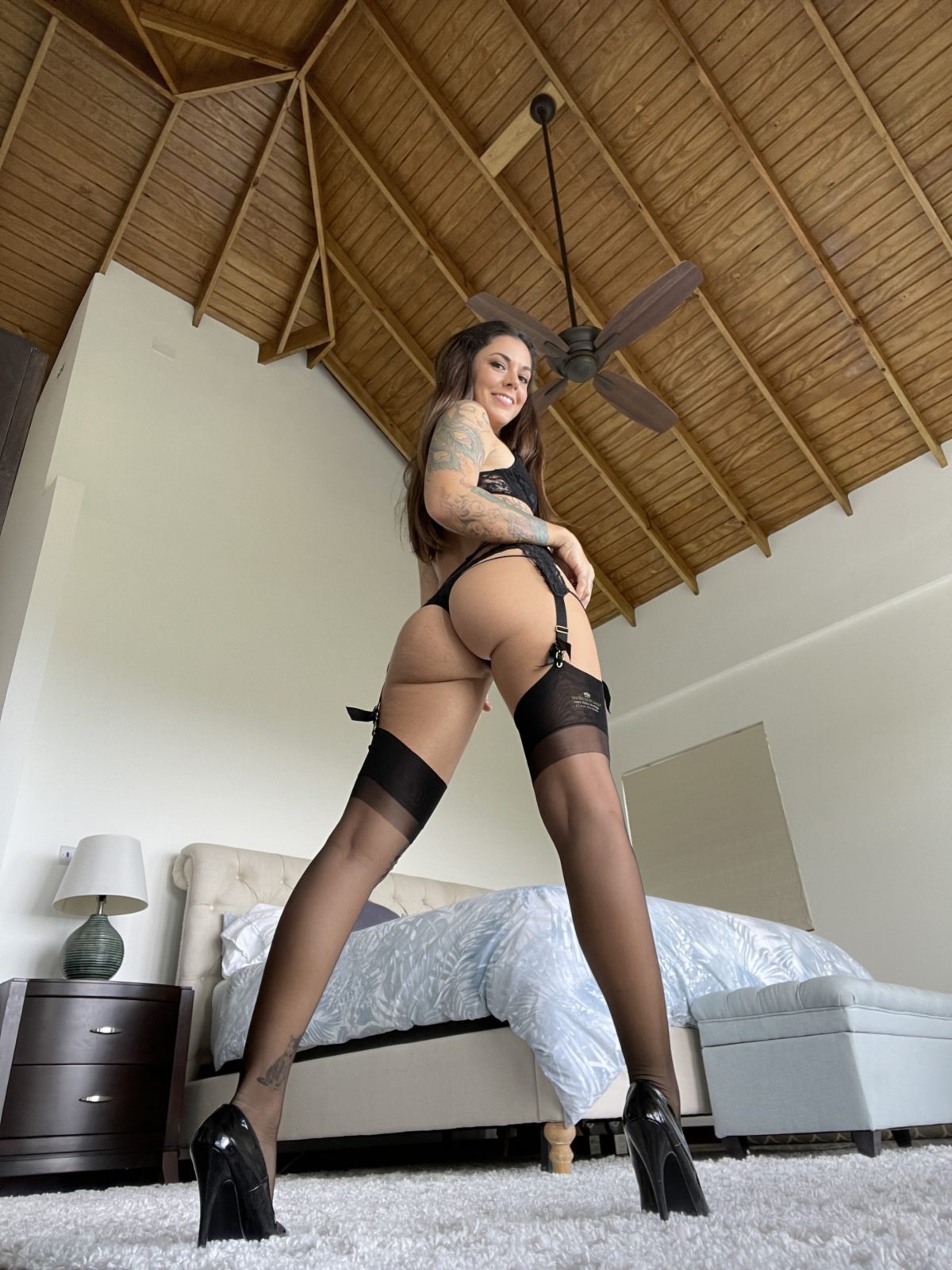 Twitter: @MsDangerDoll / website: kaylajanedanger.com
"I think the two biggest things driving the popularity of JOI are how personal it can feel, to be told exactly how and when to pleasure yourself, and also that it's so versatile and can be super straightforward or paired with nearly any scenario—fetish, kink, etc.," Kayla-Jane Danger reflects on the art of telling someone how to beat off.
Danger has been performing Jerk Off Instruction videos for her entire career of 18 years. Being in the porn world for so long has definitely given Kayla-Jane an edge in the JOI field. "I rarely run out of things to say. It helps that I am a Dominatrix, so I control the scenarios, scenes and how they play out," she explains. "It's rarely a straightforward, 'stroke like this, softer, faster,' etc. I'm usually weaving a fantasy with my words or body that is their motivation to stroke." 
Kayla-Jane divulges that she doesn't necessarily have a "go-to" voice or tone—but there are some roles she leans into. "I tend to have a few 'archetypes' in my scenes: Goddess, Boss Lady, Dominating Wife/GF, Bratty Bitch, and my newly adopted Mommy Domme persona … so those definitely come with certain tones and traits that come into any scene, JOI or otherwise, that they are featured in," Danger shares. She is truly a jack of all jackoff trades!