Prepare to put yourself in a delightfully hairy situation with some of the most colorfully coiffed beauties in the sex business.
Hair styles and hair colors are two of the most effective ways that one can make a statement with one's personal appearance. Combine that with sex work and you have the makings of a dynamic persona!
I gathered a group of models with brightly colored 'dos from all different forms of sex work to share their rainbow locks with us! Trust me, it's a hair-raising experience (in the best possible way)!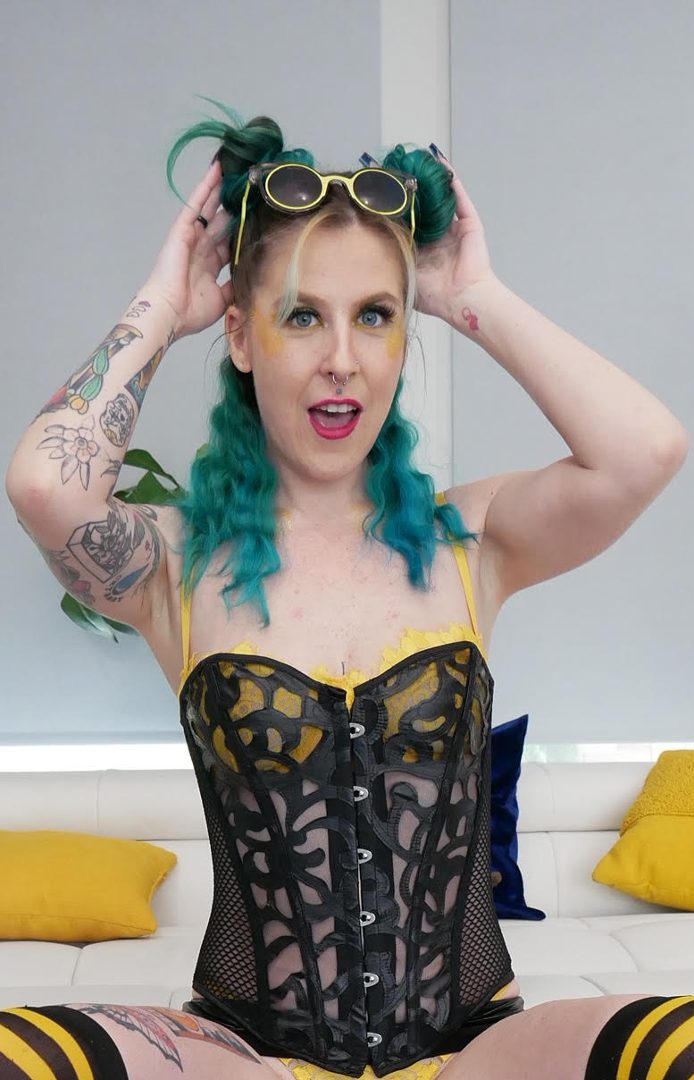 Changing one's appearance from what most people consider "normal" is a big step! It takes an extremely brave and confident person to go against the grain and embrace a creatively colored hair aesthetic. Nonetheless, that bravery carries a reward for those willing to embrace it. "[I]n July of 2019, I colored my hair teal for the first time as a sex worker, and I haven't looked back," Nikki Zee reminisces. "It's definitely become a part of my brand."
AsianKitty420 has been on the dyeing path for a while now—and has been ramping it up ever since. "[For] five years I've been coloring my hair, first with one color, then two, then three—then seven!" Kitty enthuses. She is a living, breathing Rainbow Dash (yes, that's a My Little Pony reference) with that color scheme!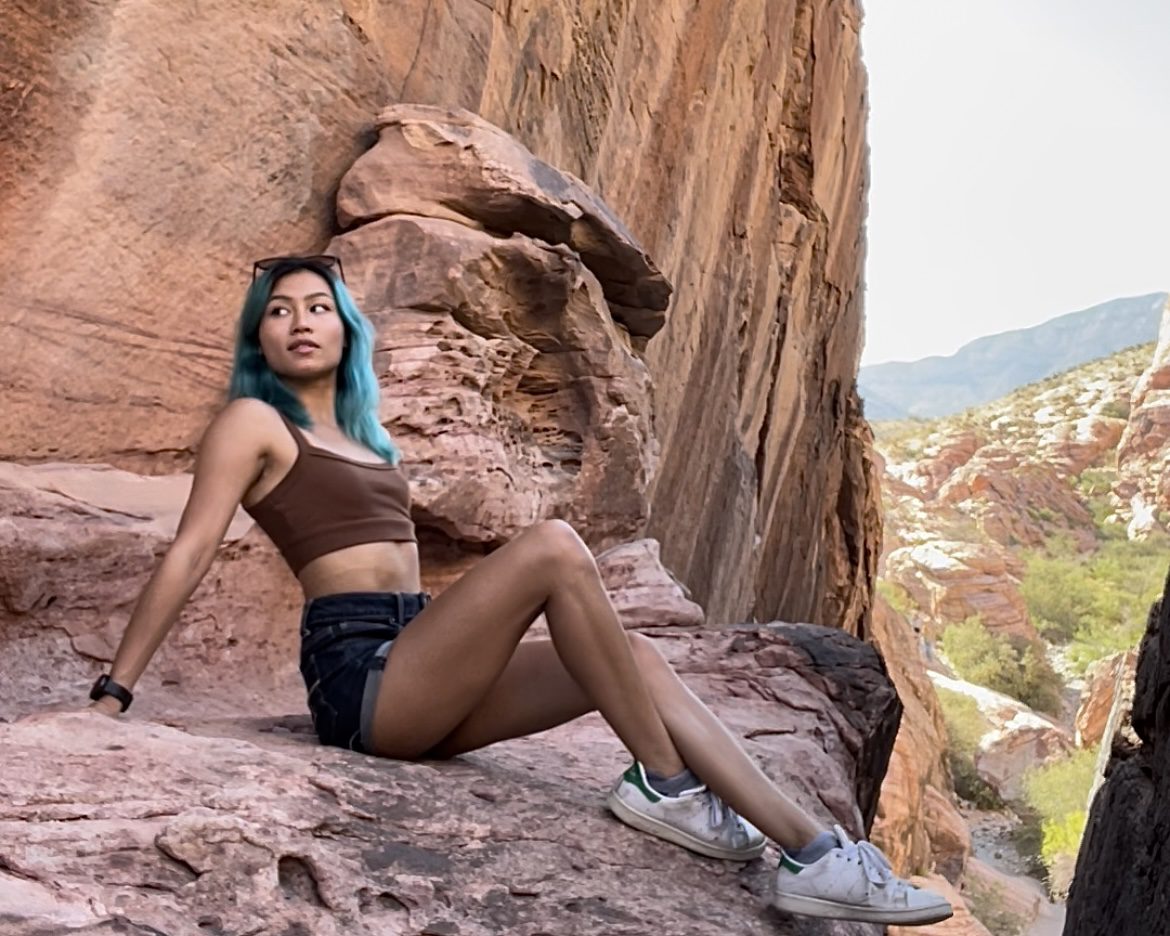 Twitch streamer and camgirl Violishh started coloring her hair at a young age and has explored tons of hues in the time since. "I've had colorful hair off and on since high school!" Violishh shares. "I've done pink, purple, blue and green. I even had half pink/half blue for a few years."
In this day and age, there seems to be more room for XXX performers and content creators to fully express themselves with their appearance. The days of "cookie cutter" aesthetics are going by the wayside.Even so, some people still hold preconceptions about people who wear wildly colored hair, as Fancy Rae Baker explains. "A lot of people/clients are surprised by how down to earth and nerdy I am," she notes. "I think they expect a wild child, but I'm actually a very normal, Midwestern girl who just wants to play video games and work in my garden. My outward appearance is all the wildness I need. I have heard through the grapevine that some clients don't book me because I 'can't be taken out in public,' but they're the minority, because 99% of my bookings involve going out to dinner or other public activities… I'm a polite and sociable person, so my personality outshines my green hair and face tattoo."