Do porn chicks come during their scenes? How much do they make, anyway? HUSTLERMagazine.com's resident advice goddess is here to answer all of your fuck-biz FAQs.
Magicians never reveal the secrets to their astonishing illusions. Winning sports teams never share the special plays that allow them to kick ass on the field. The same can be said with porn. Very few people outside of the adult entertainment industry truly know the "ins and outs" (no pun intended).
However, the porn curtain is about to be pulled back. I'm here to help shed some light on some of the most frequently asked questions about the mysterious world of fucking on camera. SPOILER ALERT: Your current perception of porn may be spoiled after you read this article.
There isn't a "standard" rate in the adult industry for certain types of scenes. I've heard of performers shooting a standard boy/girl scene for prices ranging from $300 all the way up to $3,000.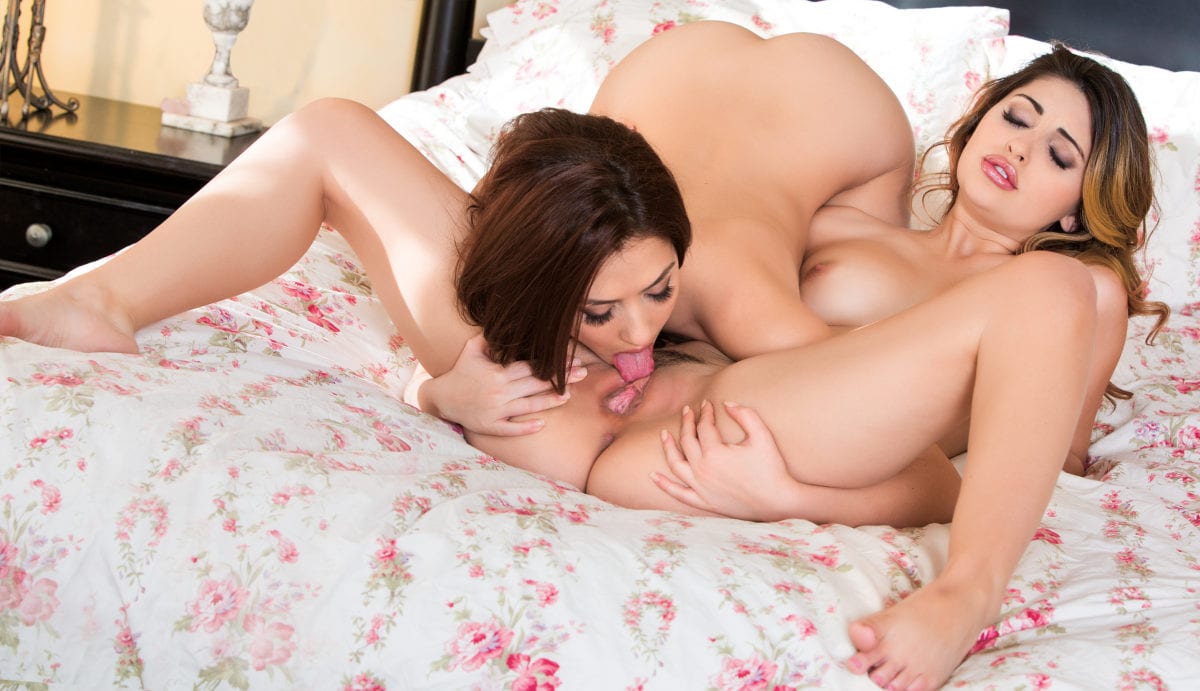 DO WOMEN ACTUALLY ORGASM DURING SCENES?
Porn has become synonymous with female performers "faking it" with over-the-top screaming, moans that may at times sound like a wounded wildebeest on the plains of the Sahara and shrieks that rival that of a banshee. While I can't answer with a blanket "yes" or "no" statement for all of my fellow actresses, I can definitely speak from my own experiences. The answer: Sometimes. Just like sex in one's personal life, there are many things that need to happen in order to get the woman "there." She has to be in the right headspace, for one. The speed of the thrusting, perhaps the force of the tongue, the angle of her body and myriad other factors need to fall into place and be just "right" to have her explode with pleasure. Now, imagine trying to make all of those stars align in a room with sweltering-hot lights, cameras inches away from your face and orifices and 15 crew members standing around (while checking their phones waiting for the scene to be over because they are so desensitized from seeing the hottest babes on Earth every goddamn day).