Some men complain about wearing condoms, but when it comes to other types of latex, their dicks have no problem standing at attention! Rubber dolls, dominatrices in sleek getups, rubber toys and other latex-coated playthings have a sex appeal that is undeniable.
HUSTLERMagazine.com spoke with some of the top dommes in the world to learn why latex is so loved, how popular it is, and everything else an enthusiastic rubber fan should know.
"The sensation of wearing latex can make you look and feel like you're a sexual superhero! When used for bondage clothing, people report that rubber makes them feel like they are in an almost in-utero experience, totally enclosed in a tight-fitting, very smooth fabric that heightens their experience of touch. The combination of this heightened sensation, an ego rush with looking your sexy-time best and sexual arousal can be addictive!" professional dominatrix Mistress Tokyo, who has 20 years of BDSM experience and owns her own studio in Sydney, Australia, enthuses.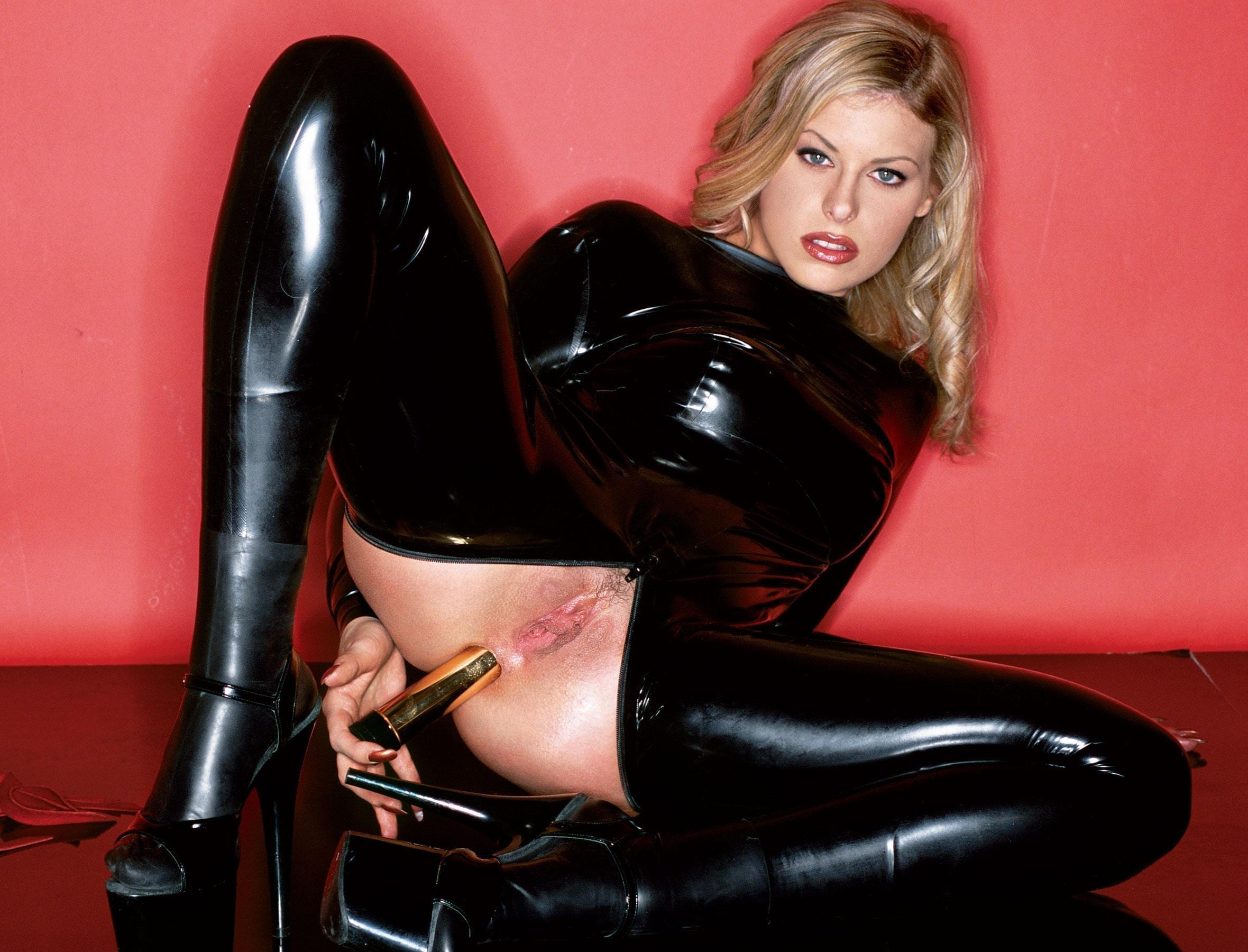 The latex fetish is "described as having uncontrollable sexual urges when you see or feel latex on your body," according to Isabella Sinclaire, a dominatrix in Los Angeles who owns the rubber clothing and accessories store Demask DTLA.
Sinclaire's love affair with latex had quite an auspicious—and thrilling—origin. "I was able to do a photo-shoot in NYC with the original Michelle Pfeiffer Catwoman latex catsuit," Sinclaire recalls. "It was the first latex I ever wore, and I loved how lean and slick it looked. I wanted more."
That iconic outfit from the 1992 film Batman Returns and other rubber-oriented imagery in mass media have helped increase latex's public presence recently, according to Sinclaire.