Welcome back to HUSTLER Two-Timers, where we celebrate Honeys so nice, we've featured them twice! 
Today we're celebrating the beauty, charm and spirit of Madi Meadows. This brunet beauty hails from Glendora, California, which is also known as the Pride of the Foothills. And with a hometown hottie like Madi to call its own, Glendora has good reason to swell with pride.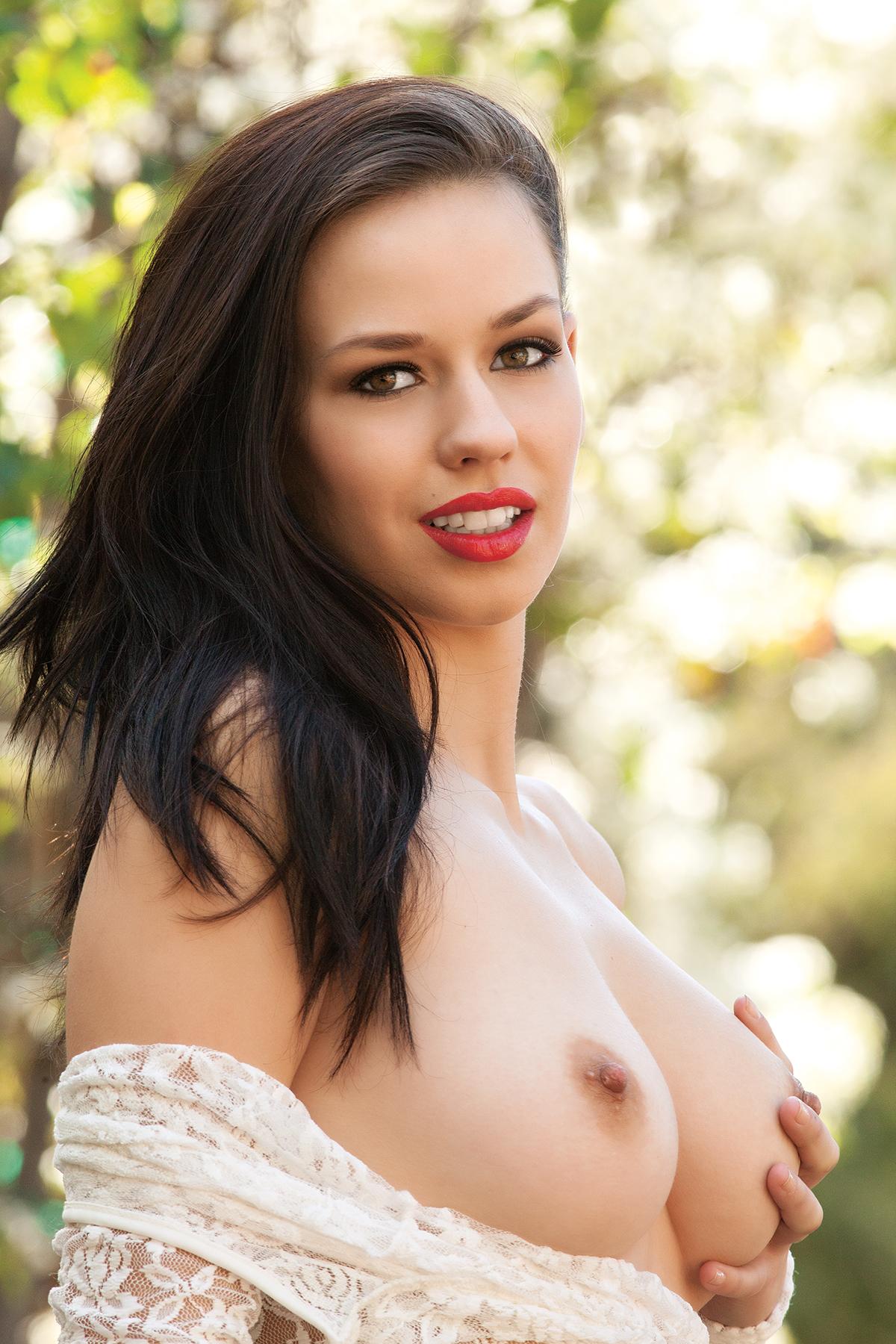 Madi has also made HUSTLER readers swell, too, though maybe with an emotion other than pride. She first made a big impression on fans of America's Magazine with the Anniversary '15 pictorial "Sugar Baby."
The pictorial featured Madi frolicking nude in the Great Outdoors, and apropos of the theme, Madi made it clear that she's a nature lover in more ways than one. There was, however, an exception to that love.