Welcome to HUSTLER Two-Timers, where we celebrate Honeys so nice, we've featured them twice!
Today we're focusing our attention and affection on Kiara Cole, a fair-haired beauty from Carbondale, Illinois, which bears the motto "All Ways Open"—and we are certainly grateful for the fact that Kiara has been so open for us in the pages of HUSTLER.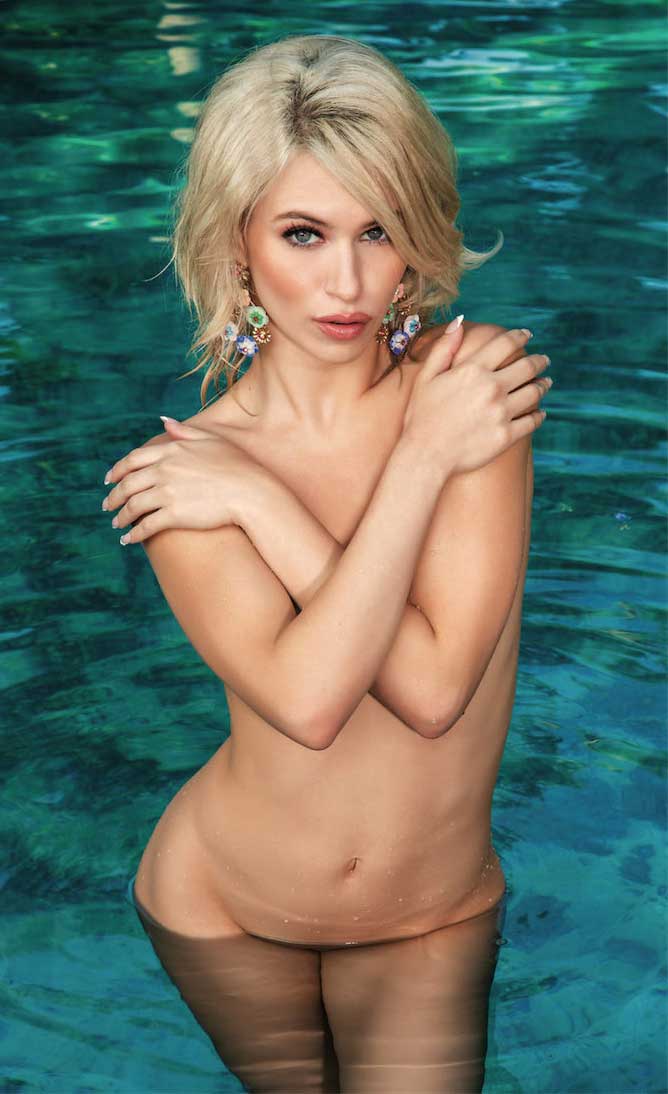 Kiara made her first big impression on readers with the February '23 pictorial "Hustler." In it, Kiara—who also graced the cover of that particular issue—shared generous views of her drool-inducing form as she lounged and stripped in a pool.
When she wasn't busy making a big splash with her sizzling photos, Kiara offered insight into her ambitions, revealing that farm livin' would be the life for her—eventually. For the time being, Kiara noted, she's focused on thrilling fans with her lap-melting performances.