Get ready for a splashy time, fellas; the surf's not the only thing that's up today.
Join us as we wade into the April '03 issue of HUSTLER and, in particular, the pictorial Stacy & Trent: Beached Wails.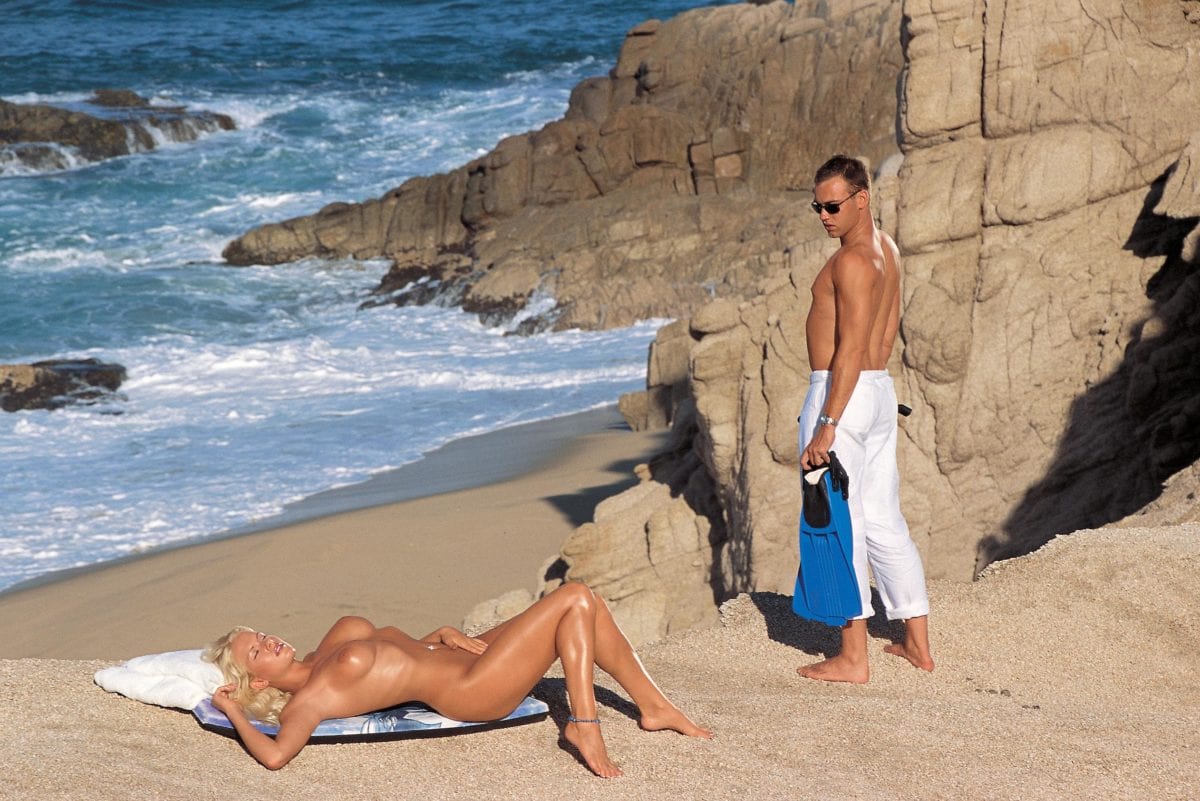 The pictorial, captured by photographer Matti Klatt, shared the tale of blond beauty Stacy and Trent, a beach-going stud who was interested in pounding more than sand.