A pair of hot chicks stripping down and getting down and dirty with each other is always an inspiring sight, but sometimes it's more uplifting than usual. Case in point: The classic April 2006 pictorial "Nevaeh & Celeste Star: How to Pick Up Chicks."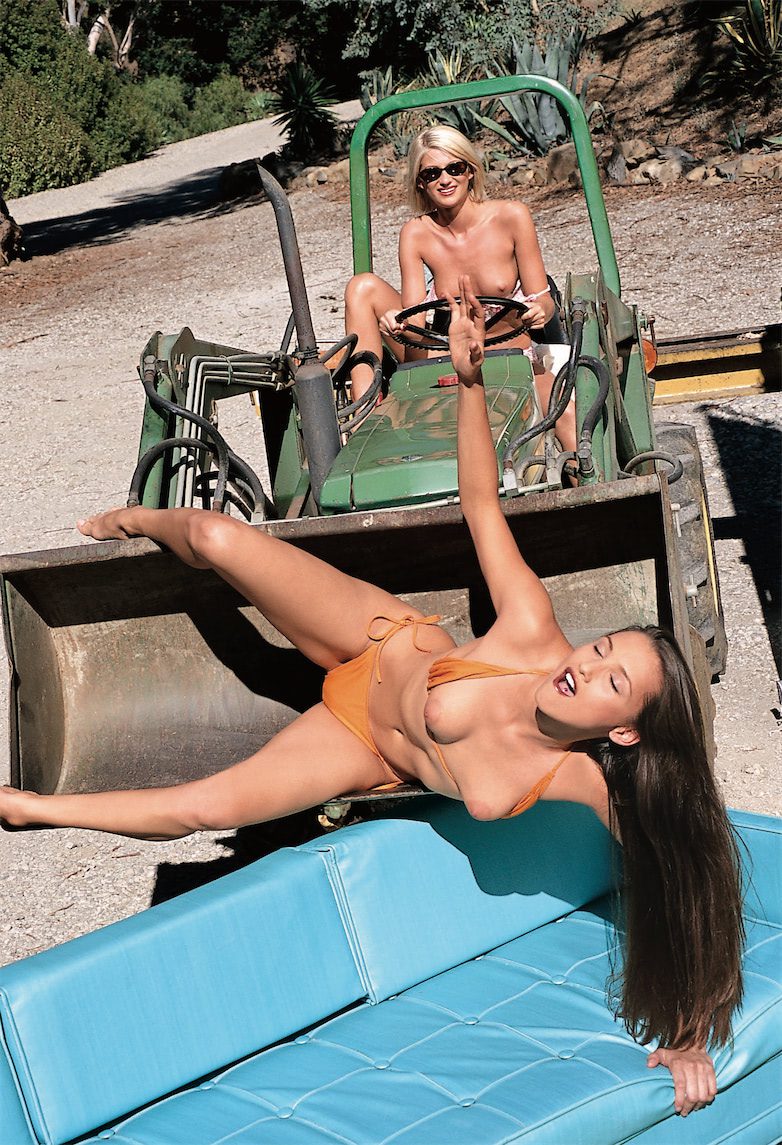 The pictorial, lensed by photographer Matti Klatt, shared the tale of two beautiful, horny women, a pilfered piece of construction equipment, and a whole lot of girl-on-girl action.
As the text accompanying the photos told it, Nevaeh (dubbed Joan in the text) ripped off a payloader from a construction site and, while out on a joyride with the vehicle, came across comely hitchhiker Bette (portrayed by Celeste Star).