Usually, group activities at the beach might include hanging out around a bonfire, or a spirited game of volleyball. It's exceedingly rare to see a full-on orgy break out on the sand, but hey—HUSTLER didn't become the iconic publication it is by giving readers ordinary fare.
Such was the case with the April '04 pictorial Kitty, Judy, Ashley, Tanya & Hollie: Beach Blanket Bimbos, which served up a quintet of horny beauties getting down and dirty with four ready, willing and very able dudes.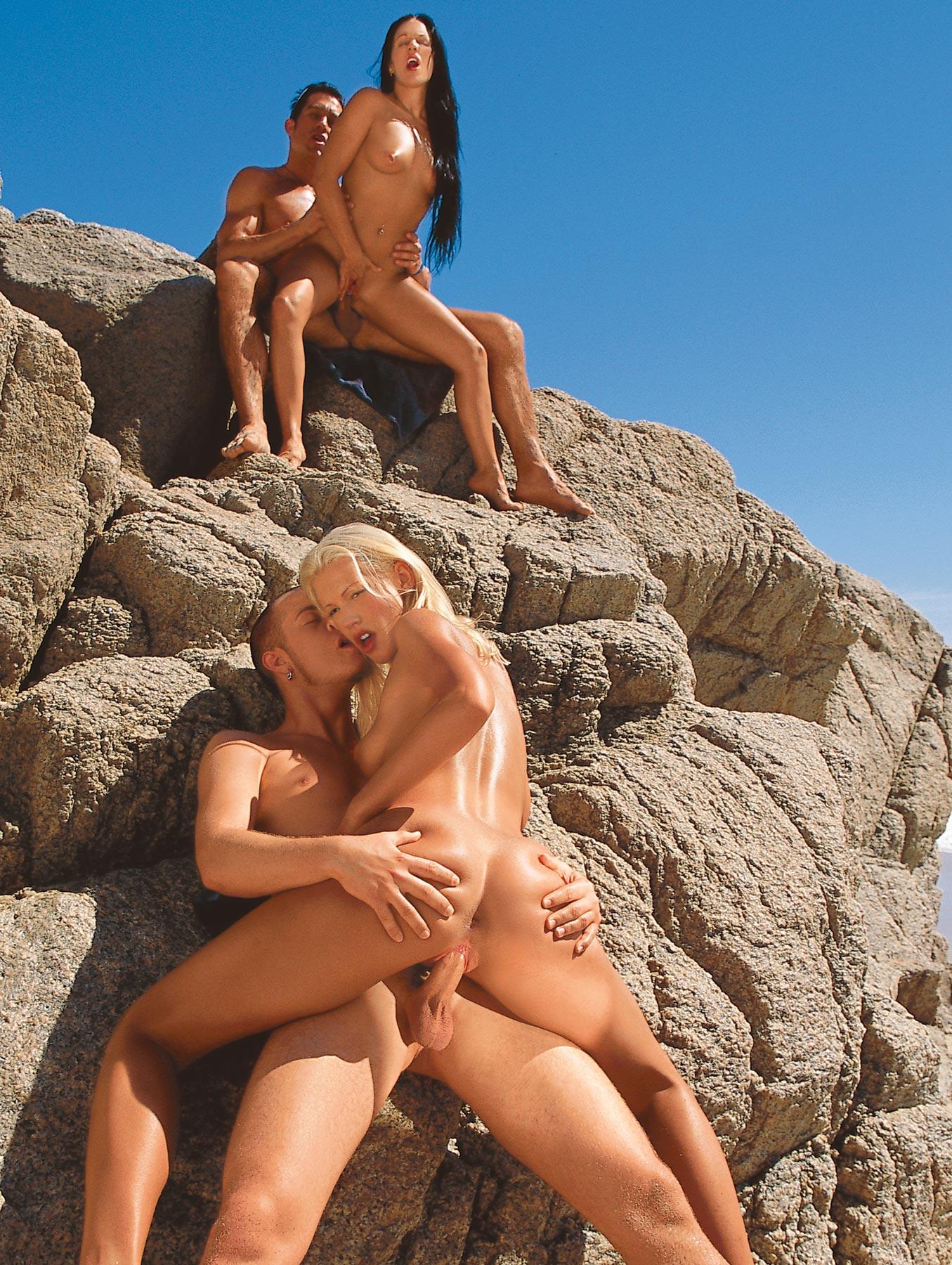 While there was no bonfire, things got plenty hot. And even without a volleyball net in sight, there was plenty of balling being done.