XXX icon Jeanna Fine has a blond moment in the pages of America's Magazine.
Porn stars don't get much more iconic than Jeanna Fine, the deep-throat diva who amassed hundreds of XXX credits during her prolific career.
Though Fine later became known for her raven locks, early in her blue-screen tenure she rocked a blond 'do, as highlighted to brilliant effect in the May '88 HUSTLER pictorial "Jeanna Fine: Platinum Porn Princess."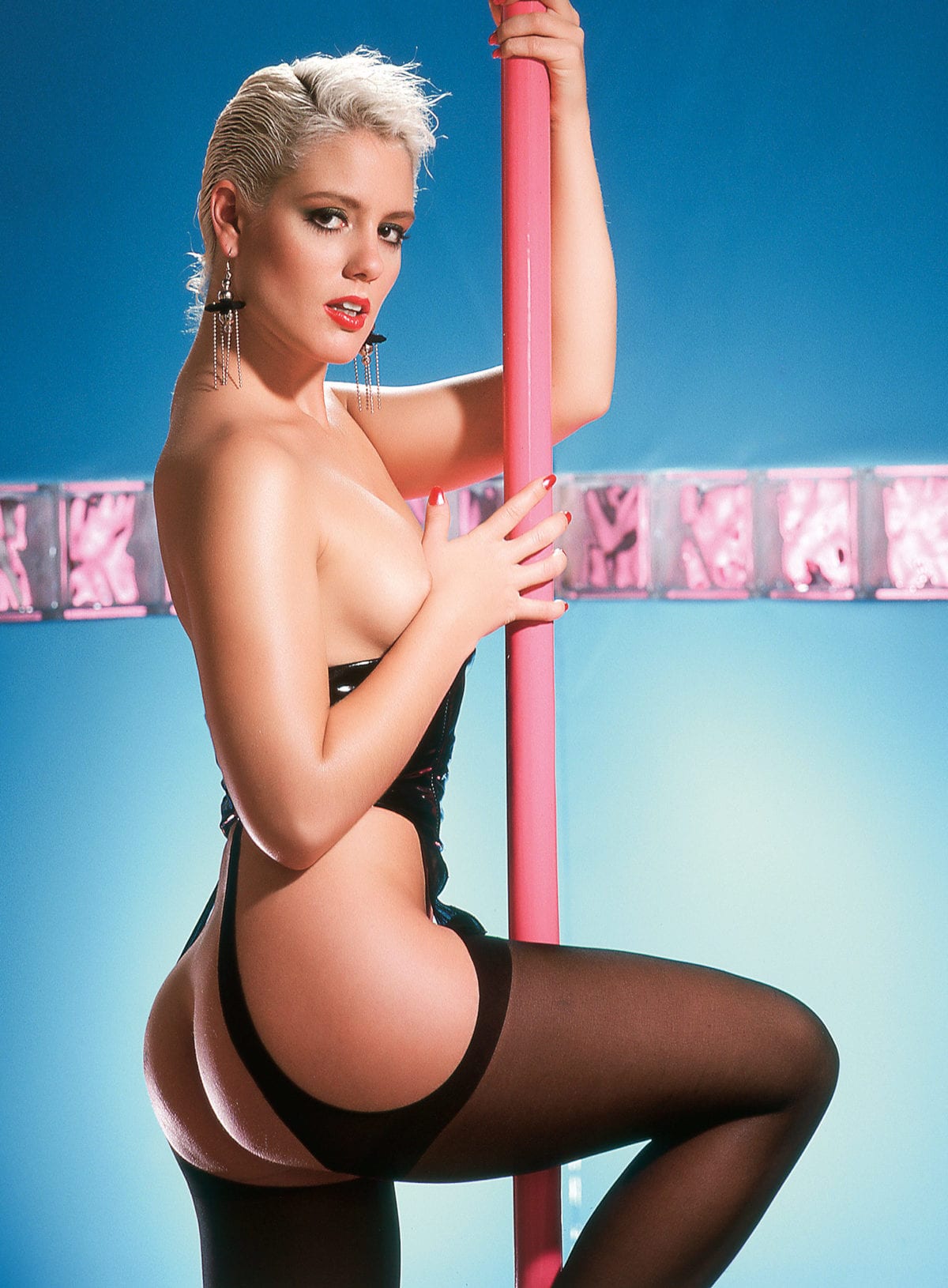 While Jeanna had not yet gone to the dark side hair-wise when she shot the pictorial with photographer Matti Klatt, she had clearly already established herself as a woman of great oral accomplishments, as evidenced by the copy accompanying the photos.