XXX legend Lynn recalls the iconic photo-shoot directed by reformed preacher-man Marjoe Gortner
It's been said that the Lord works in mysterious ways. And judging from an iconic pictorial from the May '84 HUSTLER, He isn't averse to tossing in a heap of sexiness along with the mystery on occasion.
That particular issue of America's Magazine contained a photo-shoot of biblical proportions, in more ways than one. The layout, which put a flesh-friendly spin on the Last Supper and Christ's crucifixion, was the brainchild of former evangelist Marjoe Gortner, who, in the 1972 documentary Marjoe, exposed the tricks that he and other money-seeking preacher-men used to lure cash out of believers' pockets.
Gortner's vision, as it unfolded on the issue's cover and across 21 pages of the magazine's interior, involved a naked babe on a Plexiglas cross and another half-dozen beauties, surrounding a dining table nude and ass-up, their nether regions offered for consumption.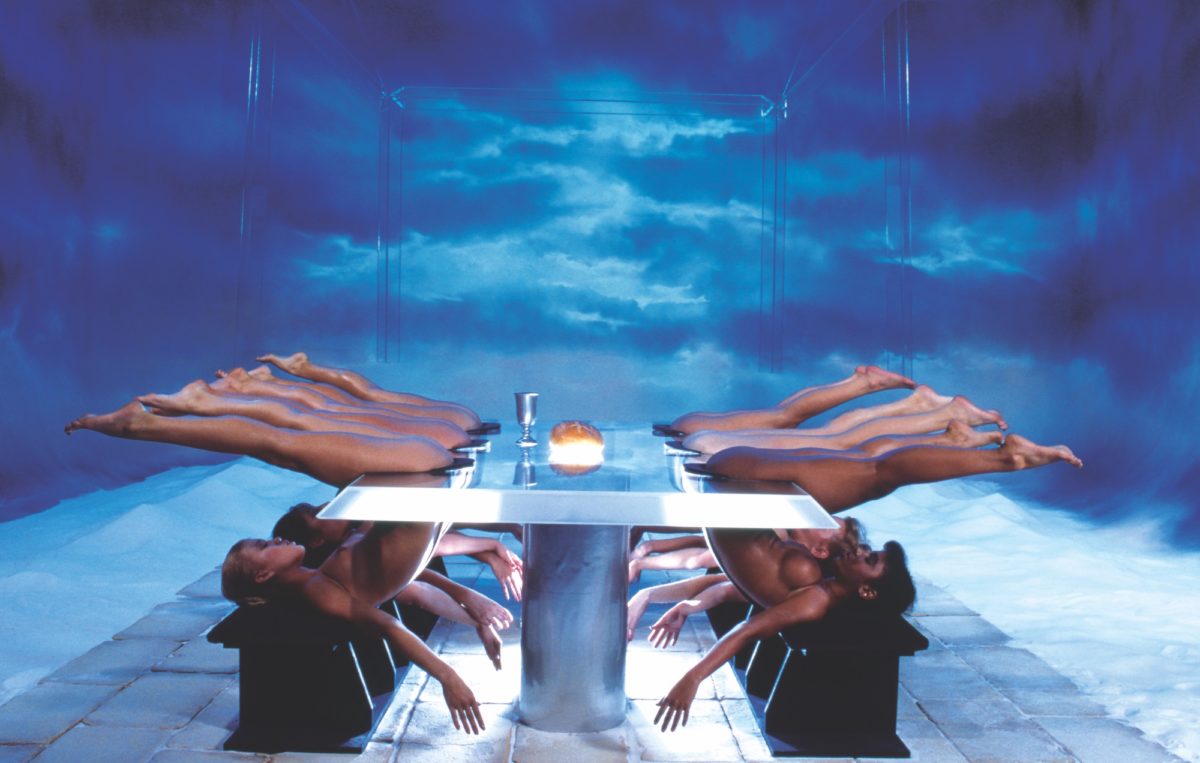 Among those upside-down beauties? XXX legend Amber Lynn, who decades later still recalls the monumental photo-shoot vividly.