Sandboarding might be one of the more obscure of the extreme sports, but it has grown in popularity over the years. And if the industry ever decided to take its marketing cues from the Holiday '03 HUSTLER pictorial Betty Sue & Fallon: Sand Blast, it could probably generate a craze that makes the X Games look like a third-rate miniature golf course.
Lensed by photographer Matti Klatt, the pictorial shared the story of Betty Sue and Fallon, a pair of sexy athletes who enjoyed strapping on their boards and shredding through the dunes while being towed by a pickup truck.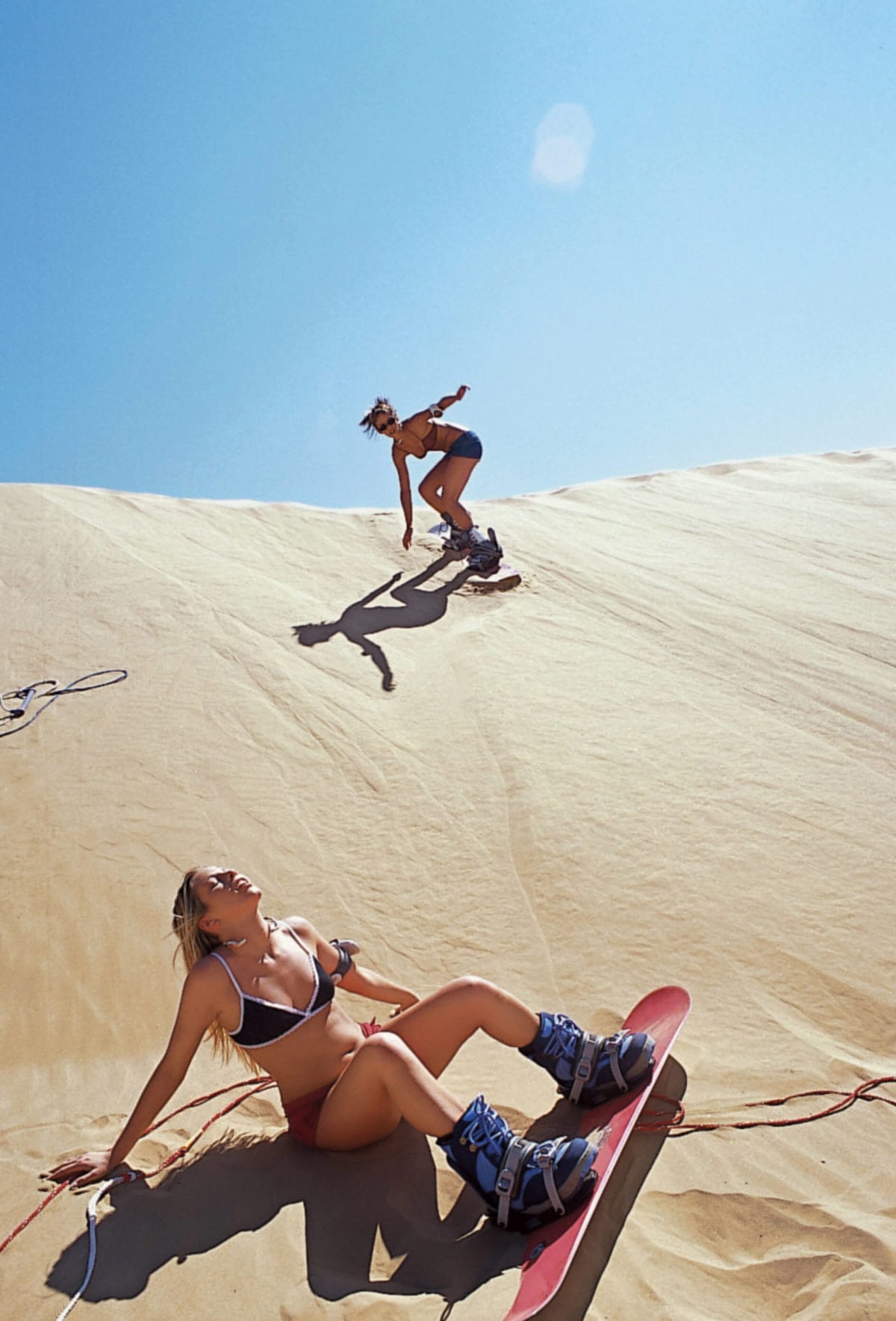 And when they were done ripping it up on the arid, grainy sand, they set to tearing up each other's sweet, juicy slits with their probing tongues.