"Pornography is every great artist's final dream," Hopper said of his project for HUSTLER. "Whether it's Goya, Gauguin, da Vinci, Michelangelo or Degas… they all did pornography."
In 1969, Dennis Hopper unveiled his directorial debut, the counterculture classic Easy Rider. And in 1984, the actor/director gifted the world with another groundbreaking work — but unlike Easy Rider, his latest masterwork premiered not in the movie theaters, but in the pages of HUSTLER.

Published in the January 1984 issue of HUSTLER, the Hopper-directed photo-spread "What Is Art?" depicted a pair of very '80s babes getting down with each other in an art gallery. Meanwhile, Hopper weighed in on whether there is a difference between art and pornography.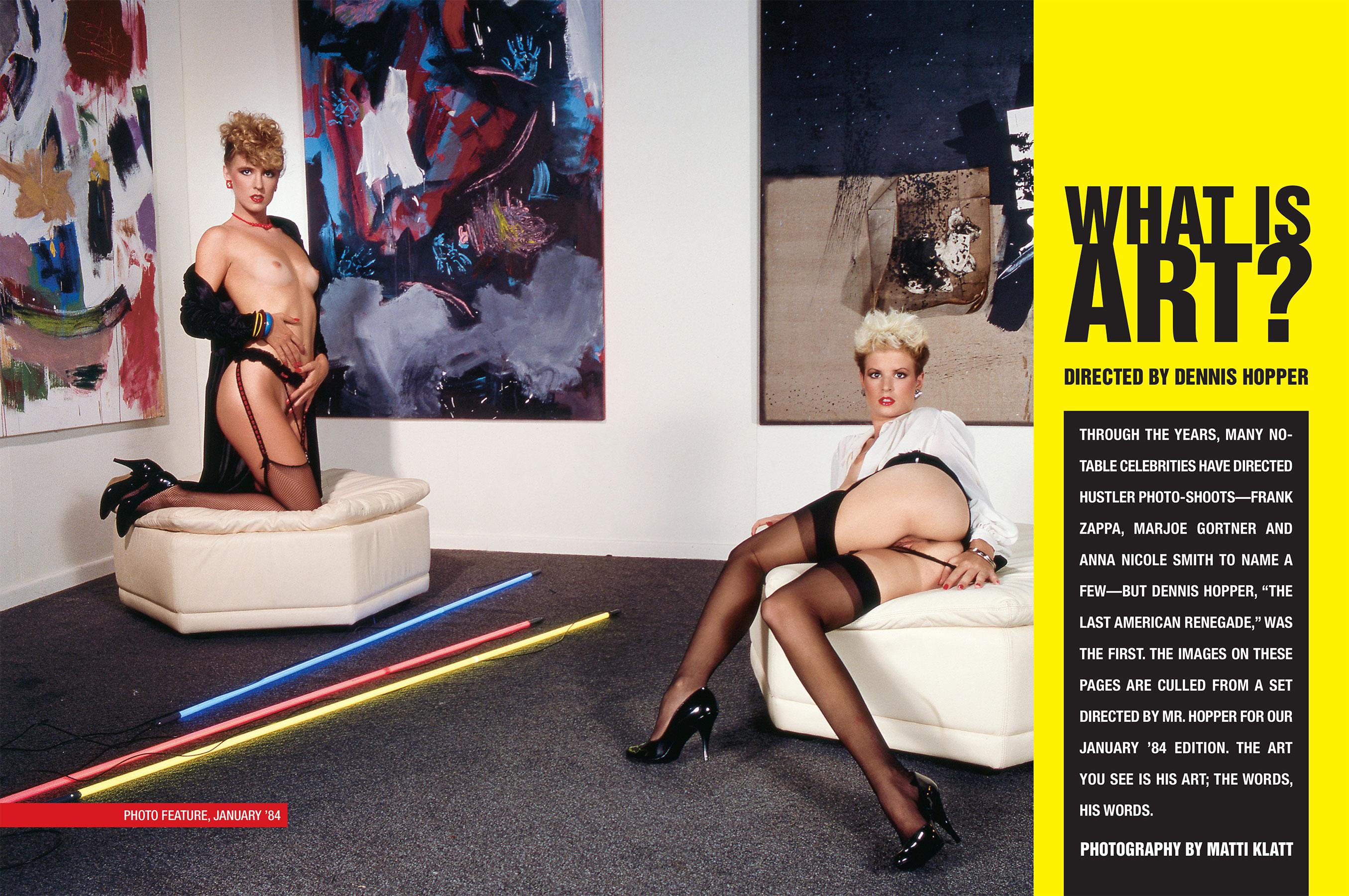 Hopper's conclusion? No, there really wasn't any distinction to be made at all between the two.