Snakes and pigs and rats, oh my! Some of our favorite adult performers talk about their unusual animal companions.
Pets have the ability to calm our minds, brighten our spirits and fill our days with love. Most people have "mainstream" critters such as dogs and cats, but there are others out there that spread the love they have to give to more "uncommon" domesticated animals. What zoological friends do XXX stars come home to and shower with love and treats? These performers opened up their homes and shared with us their furry, scaly and feathery roommates!
Vicky Vixxx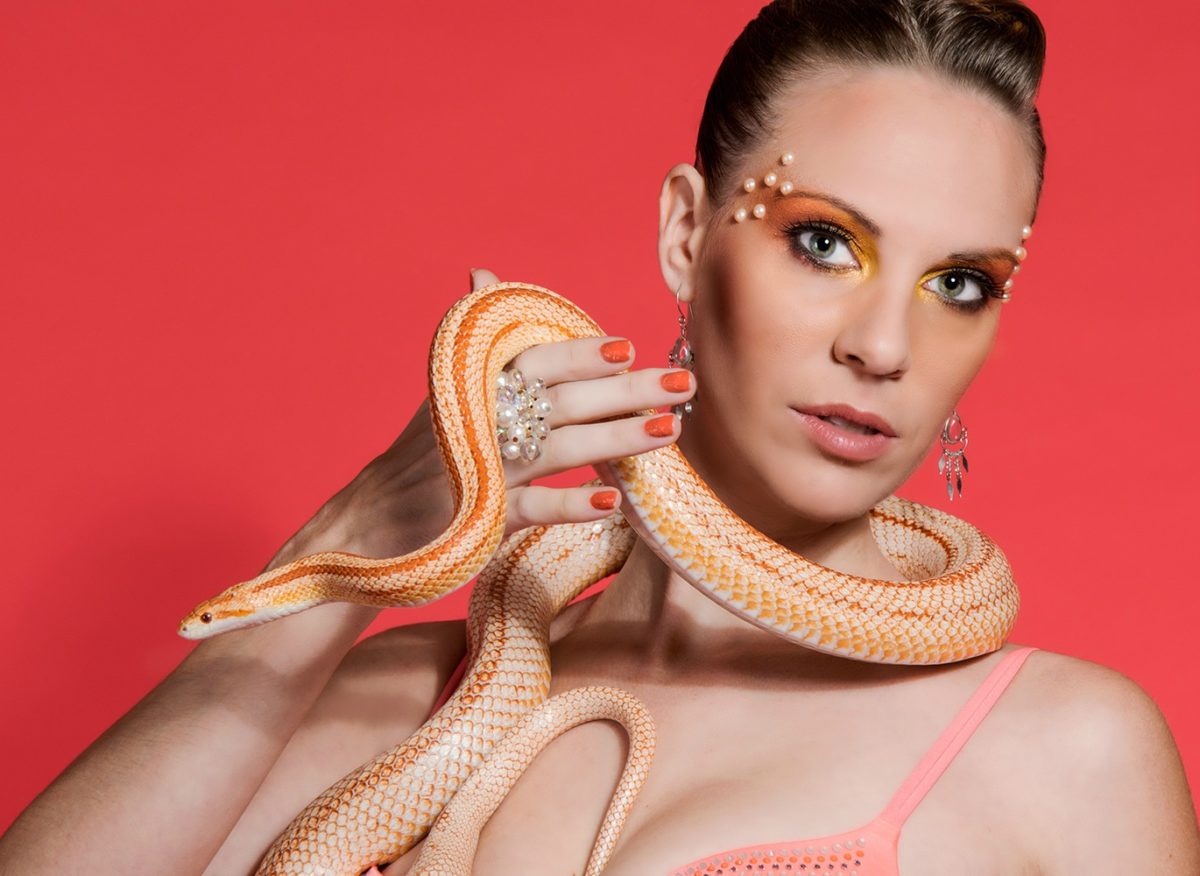 Website: TheRealVickyVixxx.com / Twitter: @RealVickyVixxx
HUSTLERMagazine.com: You're the proud mama of a 5 1/2 foot rare albino corn snake?
Vicky Vixxx: My snake's name is Rosie because of her beautiful colors. She is an albino striped corn snake and measures 5 1/2 feet long. I got her 14 years ago, but she's probably about 20 years old. She loves having staring competitions through the glass with her cat brother and being "rained on" with a squirt bottle through the top of her tank.
Have you always been a lover of slithering snakes?
Ever since I was little, I loved to play in the Vermont woods and pick up creepy crawlies including worms and bugs. I have always loved snakes the most. This is the fifth snake I have owned in my lifetime. At one point I had three at once!