What's it like to be a professional BDSM submissive? Rejoice, curious readers; Cupcake SinClair is here to show you the ropes.
Cupcake SinClair sure does smile a lot for someone who deals in pain and dark sexual fantasies. But how can you not, when you love what you do?
Such is the blissful existence of a professional BDSM submissive who thrives on protocol. The small "s" in a D/s relationship, subs are not doormats, nor are they to be disrespected. And in the case of Cupcake, a tried and true pro with the scars to prove it, nothing short of reverence is appropriate.
A veteran of ten years, Cupcake cut her teeth at L.A.'s famed Sanctuary LAX dungeon before striking out on her own in Las Vegas. Performance and sessioning are very much part of her repertoire, but Cupcake truly shines as a content creator with a flair for conjuring inspired and creative taboo fantasies, from cannibalism to programmable sex androids.
Read on as the educator, artist and all-around sweetheart opens up to HUSTLERMagazine.com about her craft, the primacy of consent and how extreme domination is a gateway to self-confidence.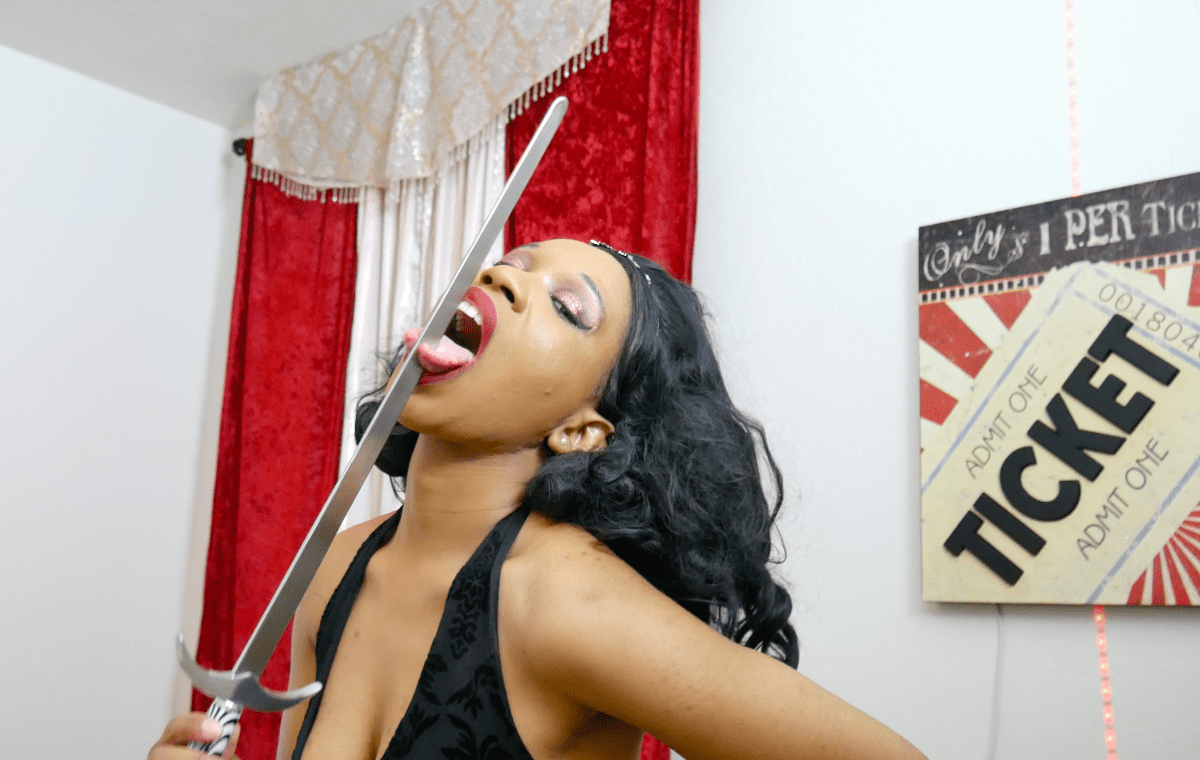 HUSTLERMagazine.com: When and how did you first realize you were submissive?
Cupcake SinClair: I first realized I was submissive right around when I began having sex. My first kink experiences were what I later learned to be edge play but at the time, being a stupid teenager, I wasn't aware of the proper terminology and safety nuances. I would make out with partners and ask them to choke me or do knife play and they would think it was weird… but would happily oblige.