As evidence of life on other planets increases, plenty of Earthlings are declaring their eagerness to get down and dirty with a space creature. We explore the out-of-this-world possibilities.
The aliens are coming—Splat!
While UFOs used to only appear in the tabloids with shocking headlines like "I'm Having an Alien Love Child" and "I Was a Martian Sex Slave," they have since gone mainstream. Last year, the New York Times published a report showing the Pentagon has evidence of UFO craft "not made on this Earth." The Department of Defense even released a series of bizarre videos of "unidentified aerial phenomena" toying with two Navy pilots. Soon after, Israeli space security chief Haim Eshed made international news by claiming that aliens do, in fact, exist, and Donald Trump knows all about them.
It might sound far-fetched that Mr. Grab 'em by the Pussy would hold the secrets of the universe, but he just might! In December, he signed a federal spending bill containing a hidden provision that gives U.S. intelligence agencies 180 days to reveal the truth about alien spaceships. It means the global population could know whether they're alone or not in the universe within six months. Of course, the possibility of aliens really begs one question and one question alone: Who's down to fuck these extraterrestrial bastards once they finally show up?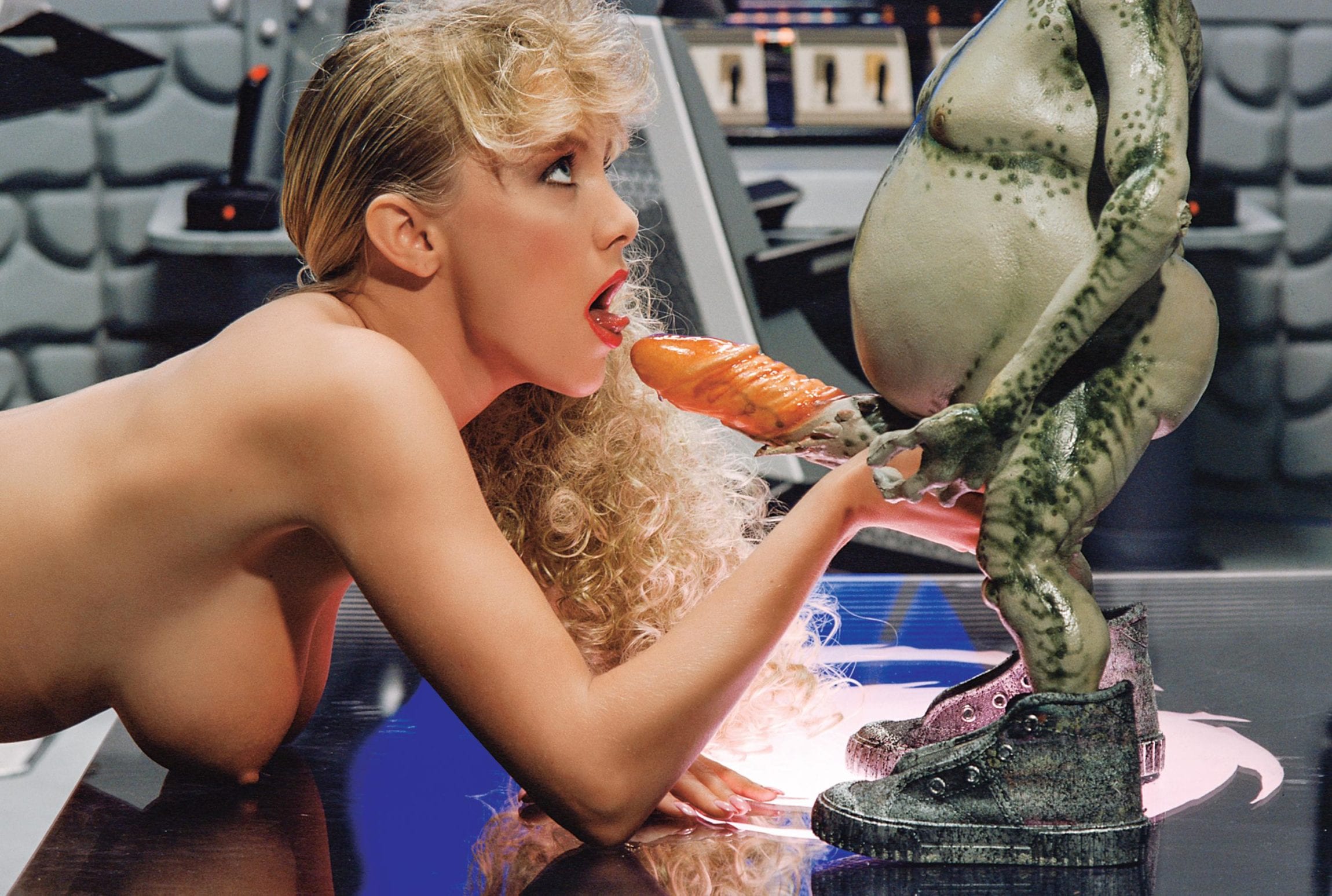 As it turns out, the space dudes could find themselves getting very lucky if they drop by.
"I'd probably do it after they've been around for a decade or two," a woman Amanda tells HUSTLERmagazine.com. "I want to make sure they don't kill us when they come or give us some deadly disease that takes a few years to come to light. No, scratch that. I guess I'd probably fuck one within five years or so—maybe less if they're really fucking hot. I must admit that I'm oddly curious."
"With the options we have here on this godforsaken planet, alien lovin' might not be a bad way to go. I'm either going to do green men, or I'm going lesbian. It's all alien to me."