Did Santa come and go once again this year without bringing you that hot group-sex experience you asked for? Don't worry; we have you covered.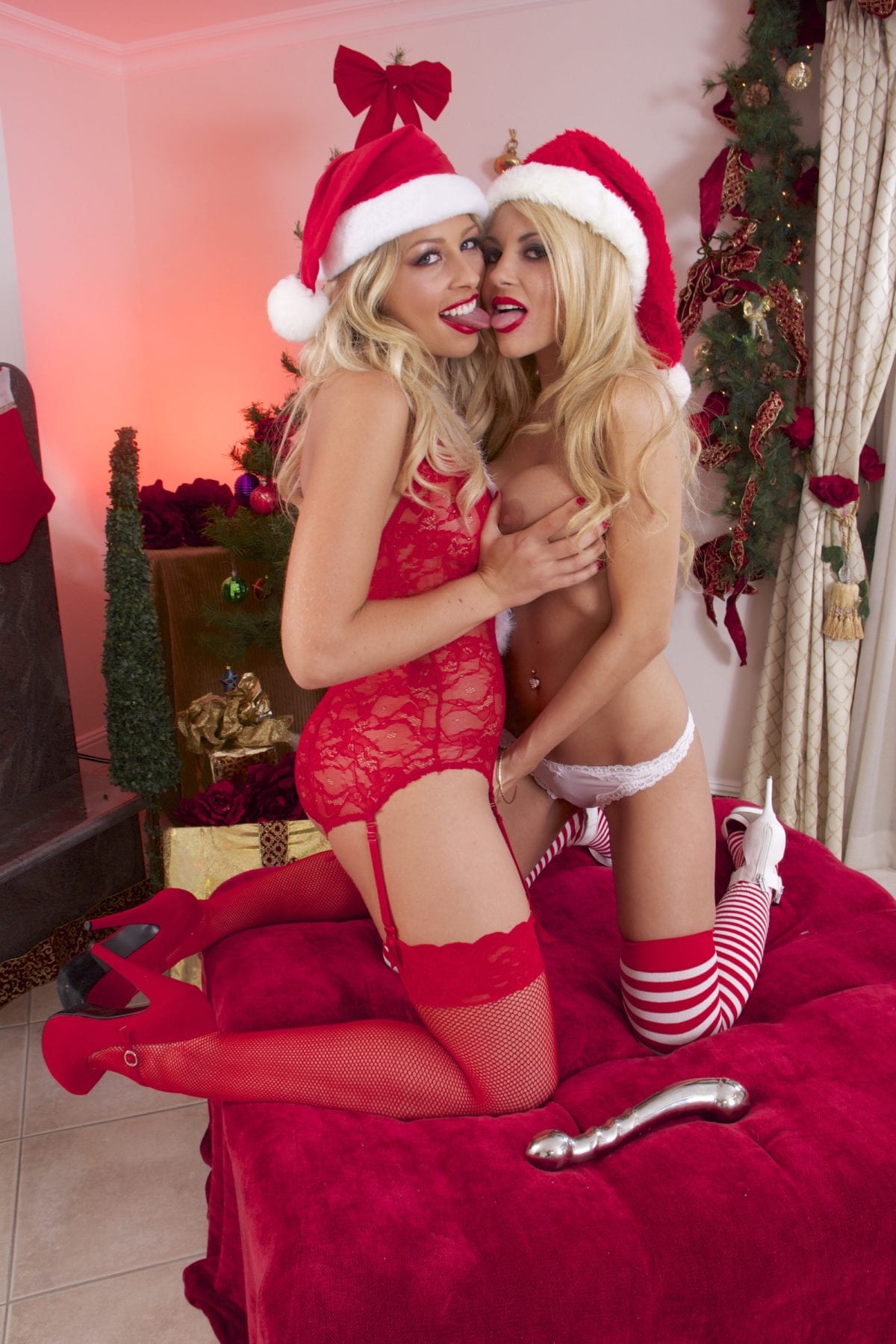 'Twas a gangbang on Christmas, but ladies come first, 'cause Zoey and Kayla are ready to burst!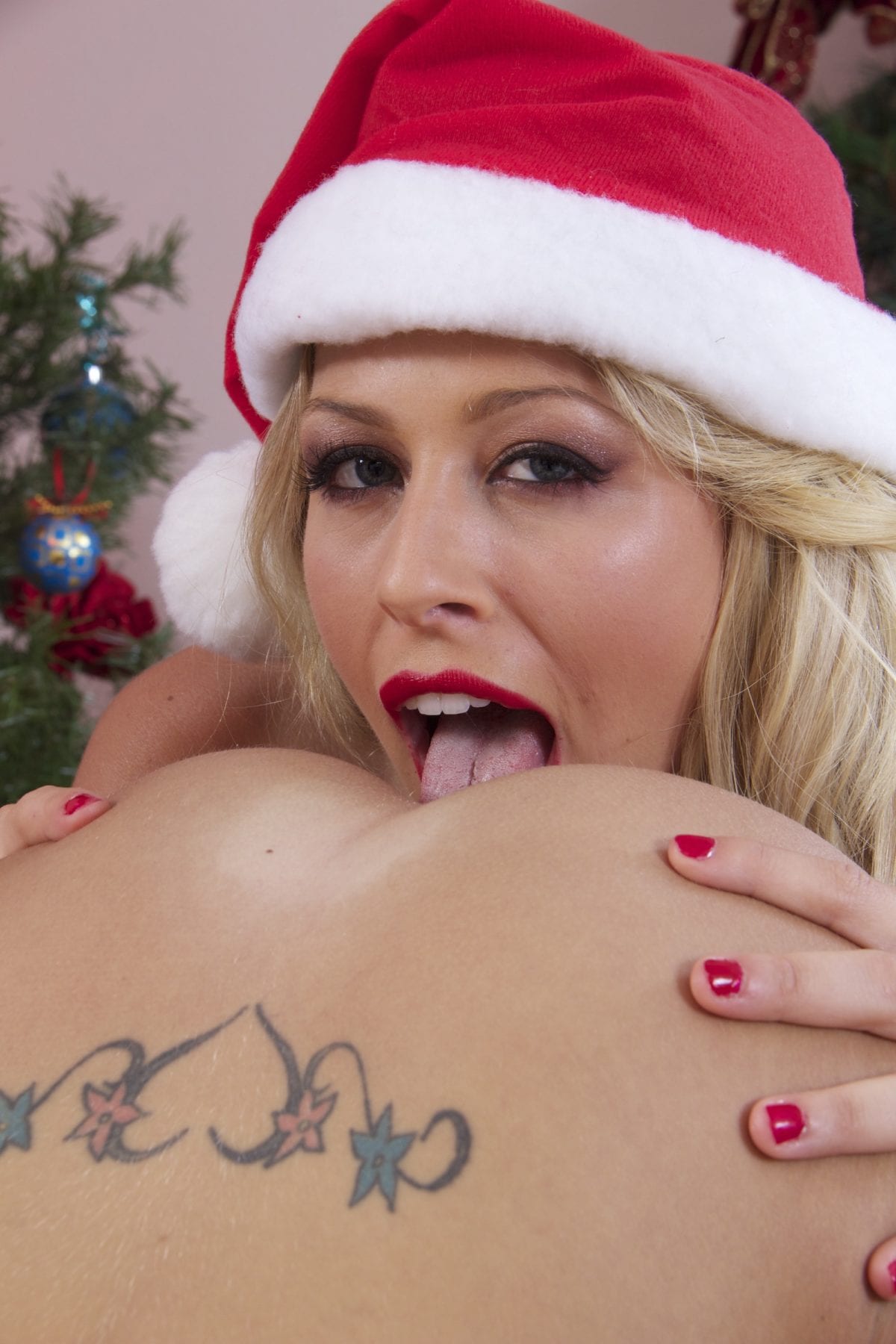 Hey Zoey, you hungry? Well how 'bout a snack? Forget milk and cookies—try Kayla's sweet crack!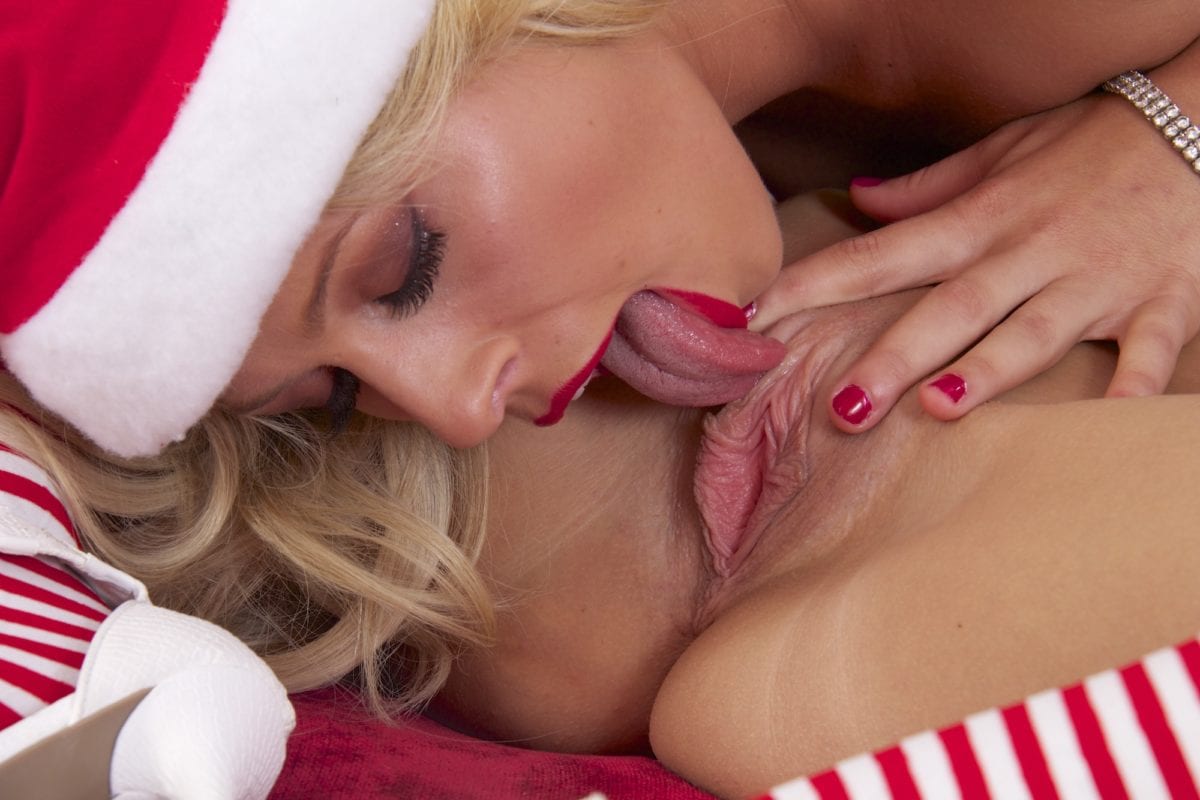 And if you're still peckish, well have some dessert—a lick of her crotch-muffin surely won't hurt!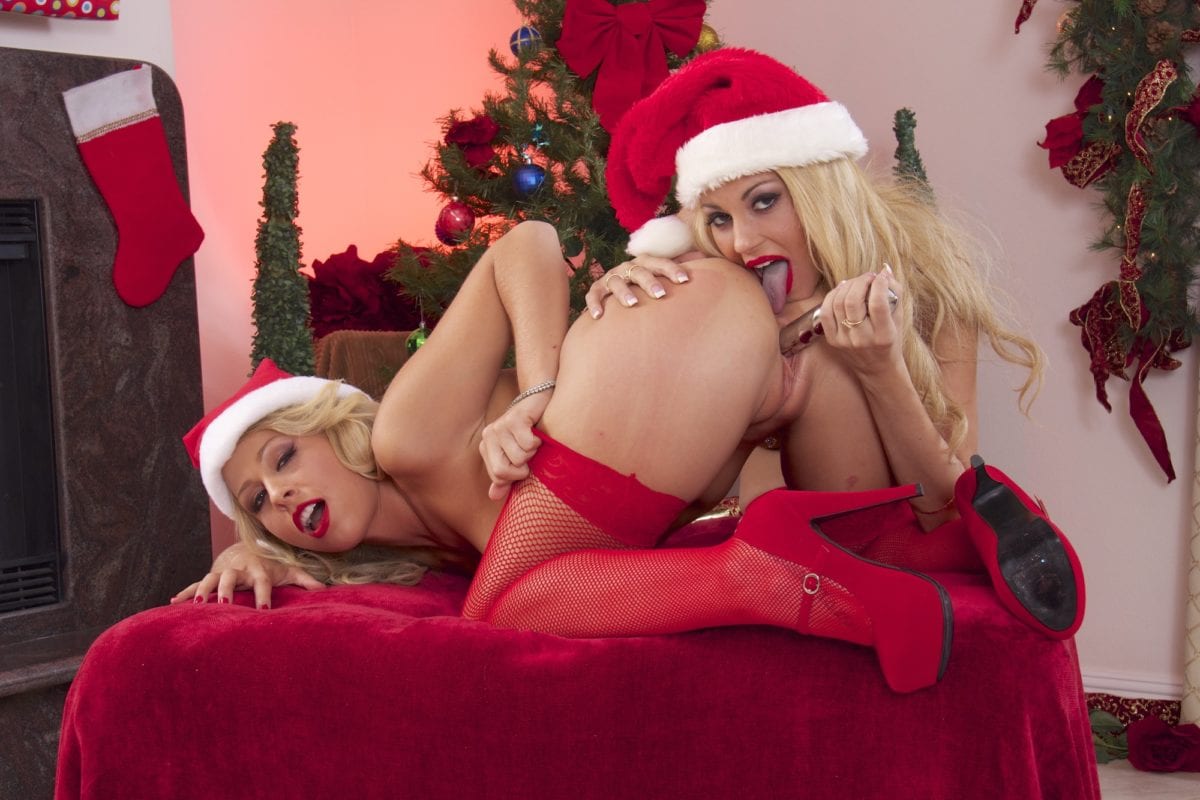 It isn't a Christmas without a few toys, but enough lezzing out, gals—it's time for the boys!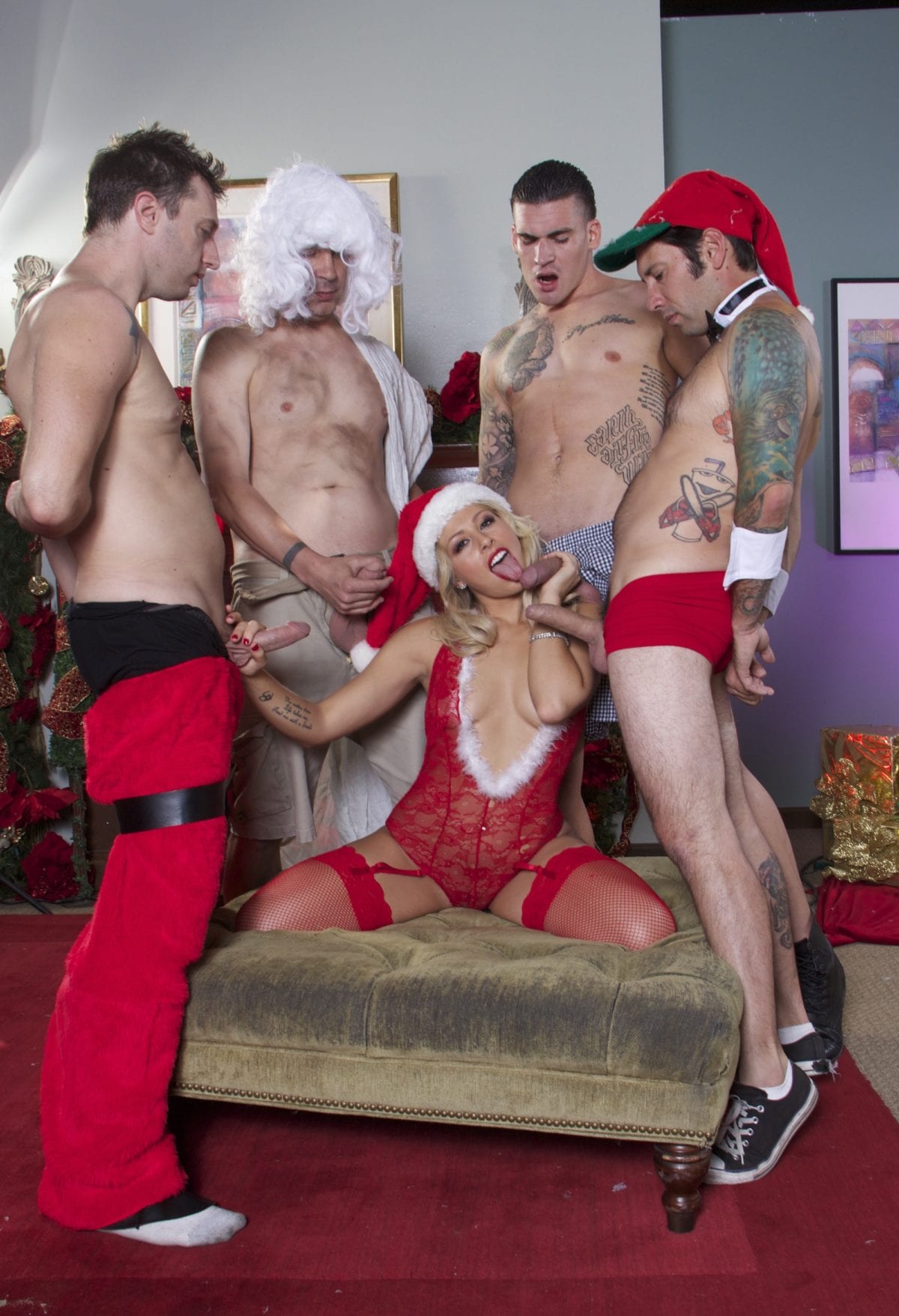 A scruffy young Santa, a wood-sporting elf—Zoey had four boners all to herself!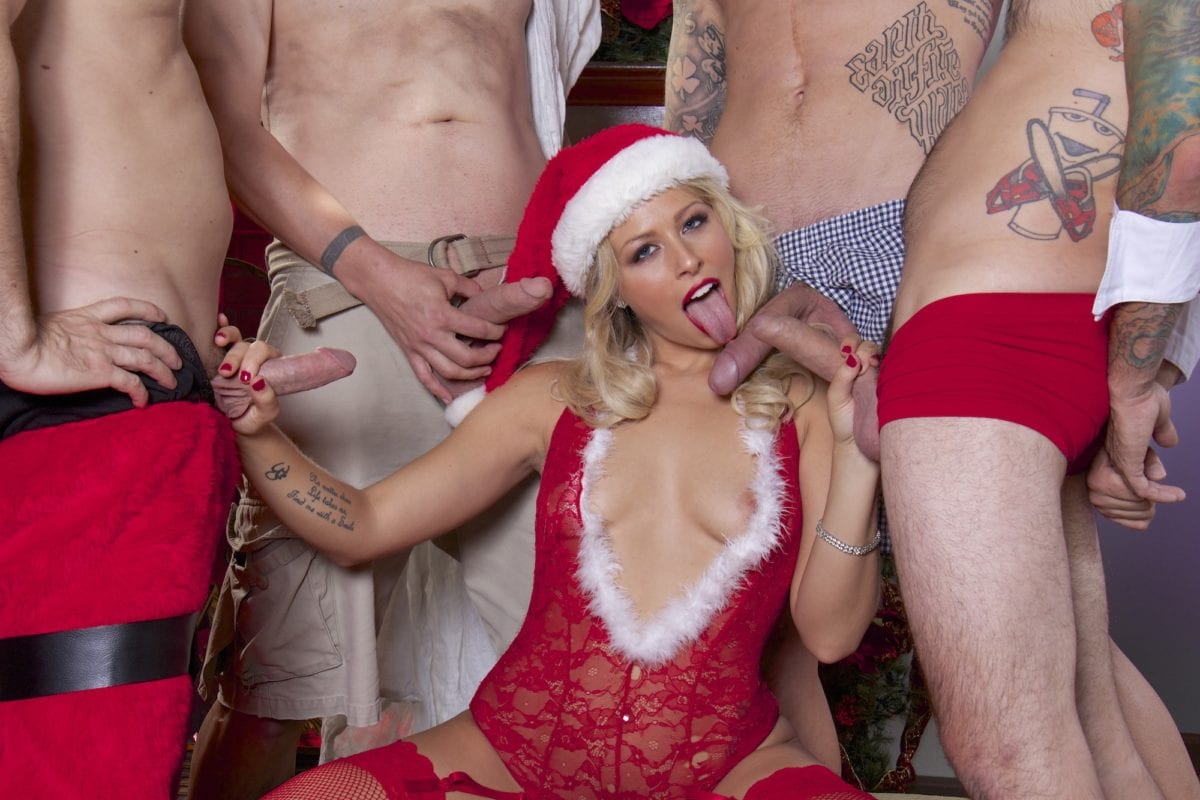 Enough sturdy hard-ons to drive her insane—she'd better get sucking on those candy canes!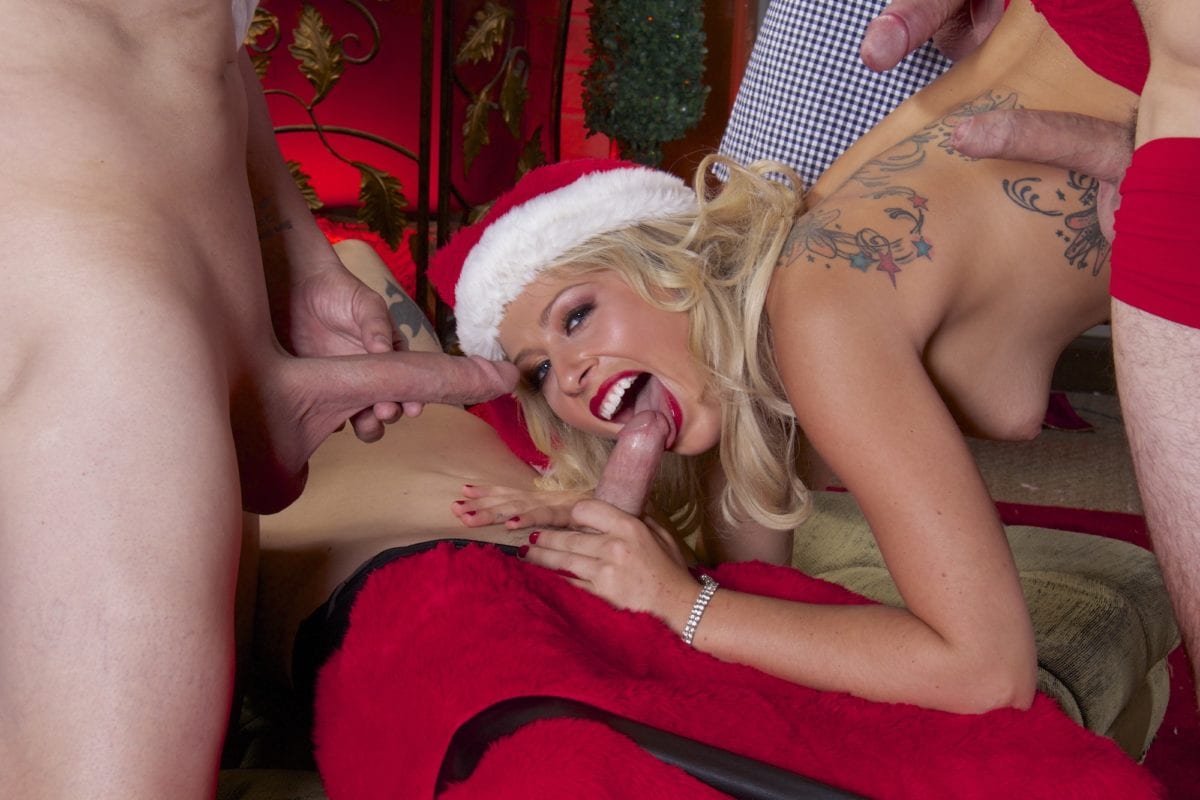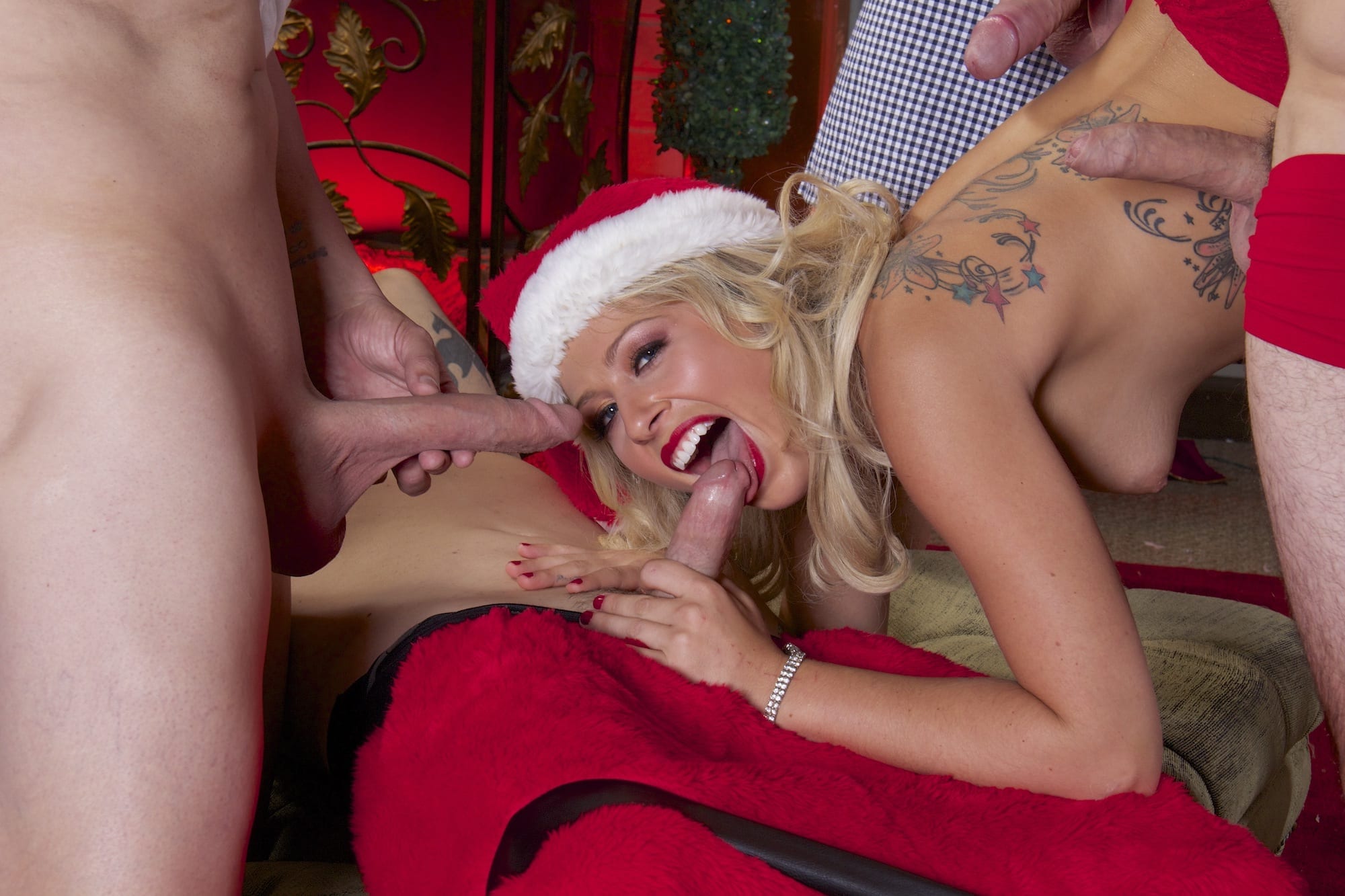 Those jolly young elves were determined to pound her. They drilled her and filled her and then upside-downed her!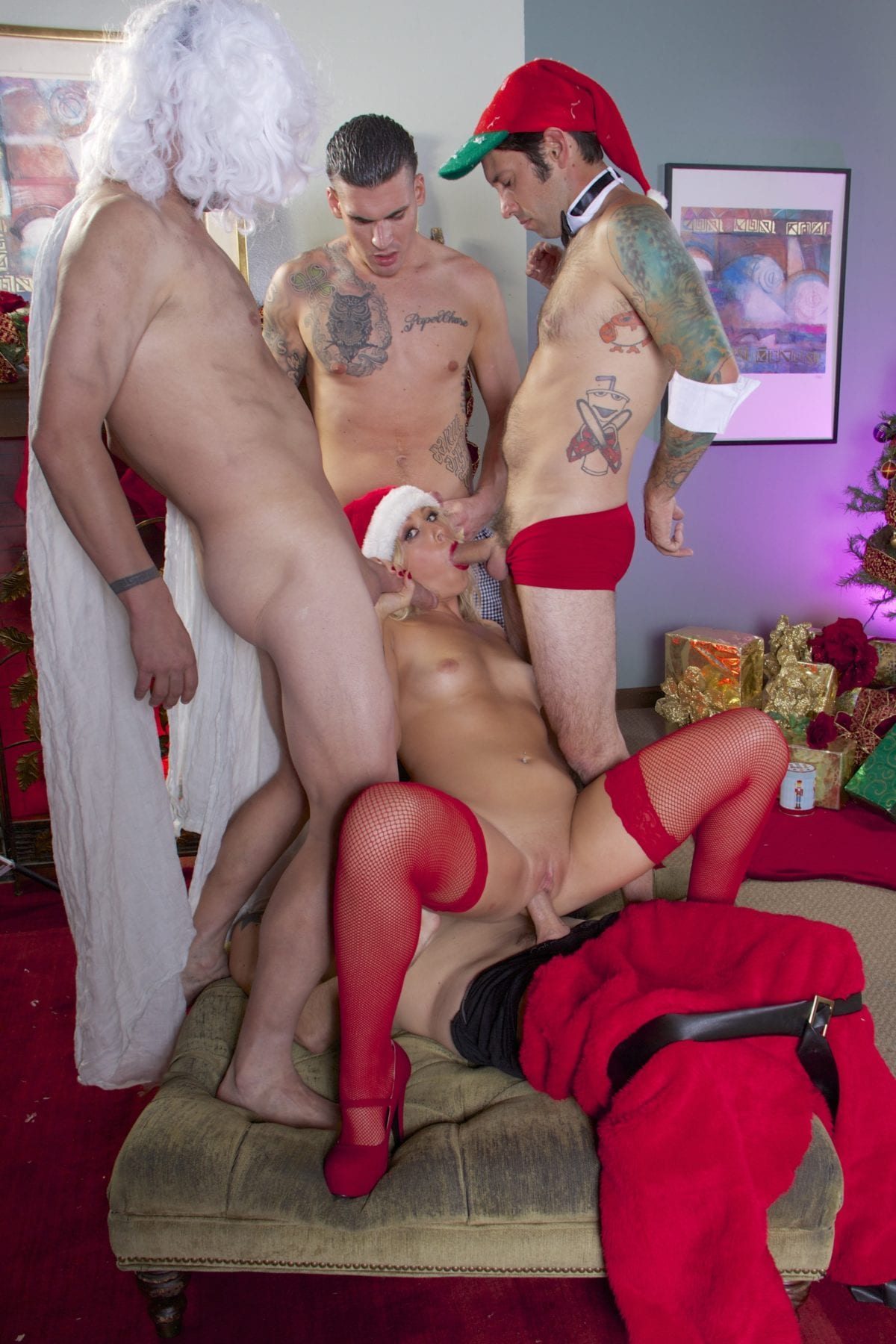 Their cocks they were nestled all snug in her twat, and her wet, sloppy blowjobs were also quite hot!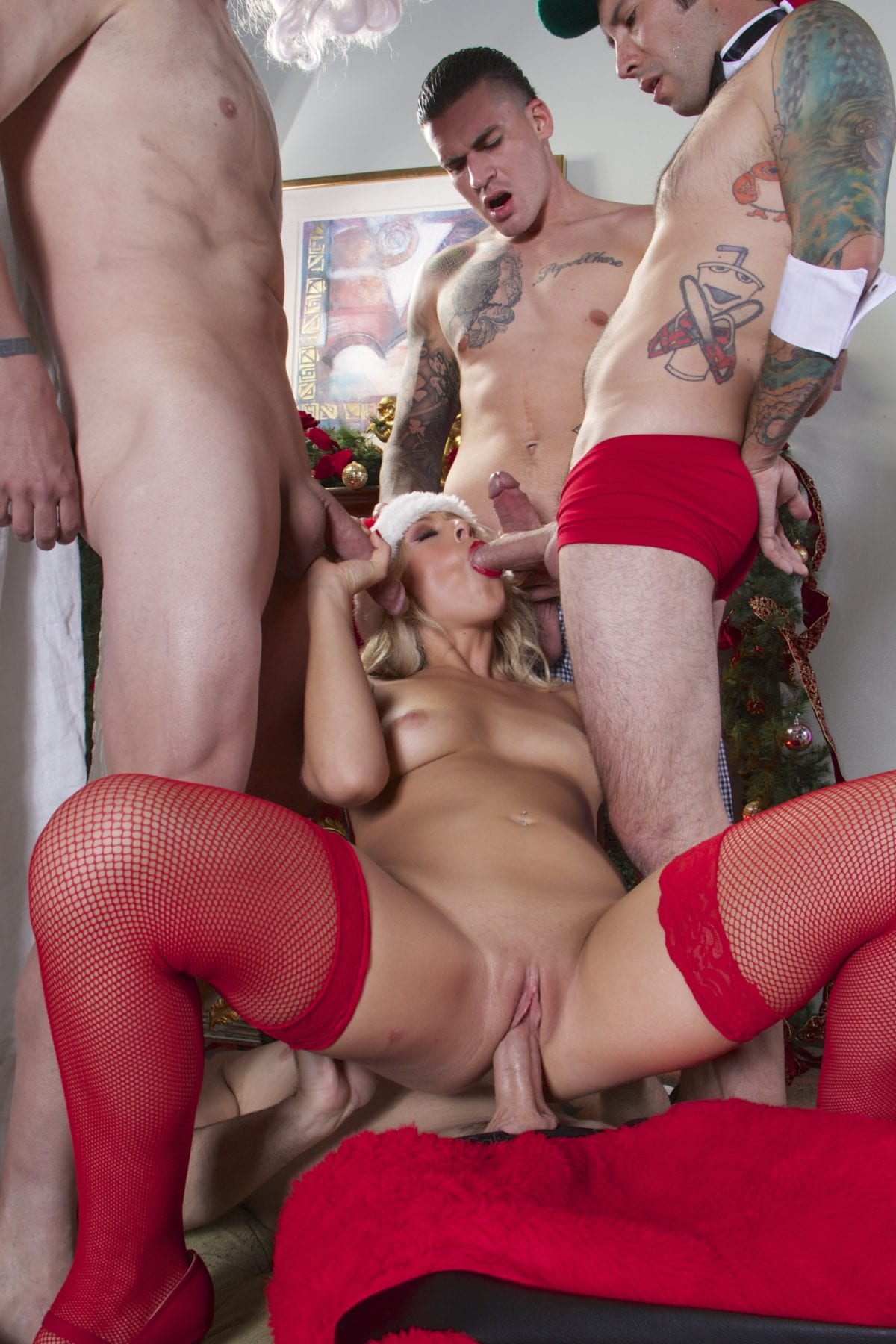 These guys came to play, they were really not bluffing. It wasn't her stocking that they set to stuffing!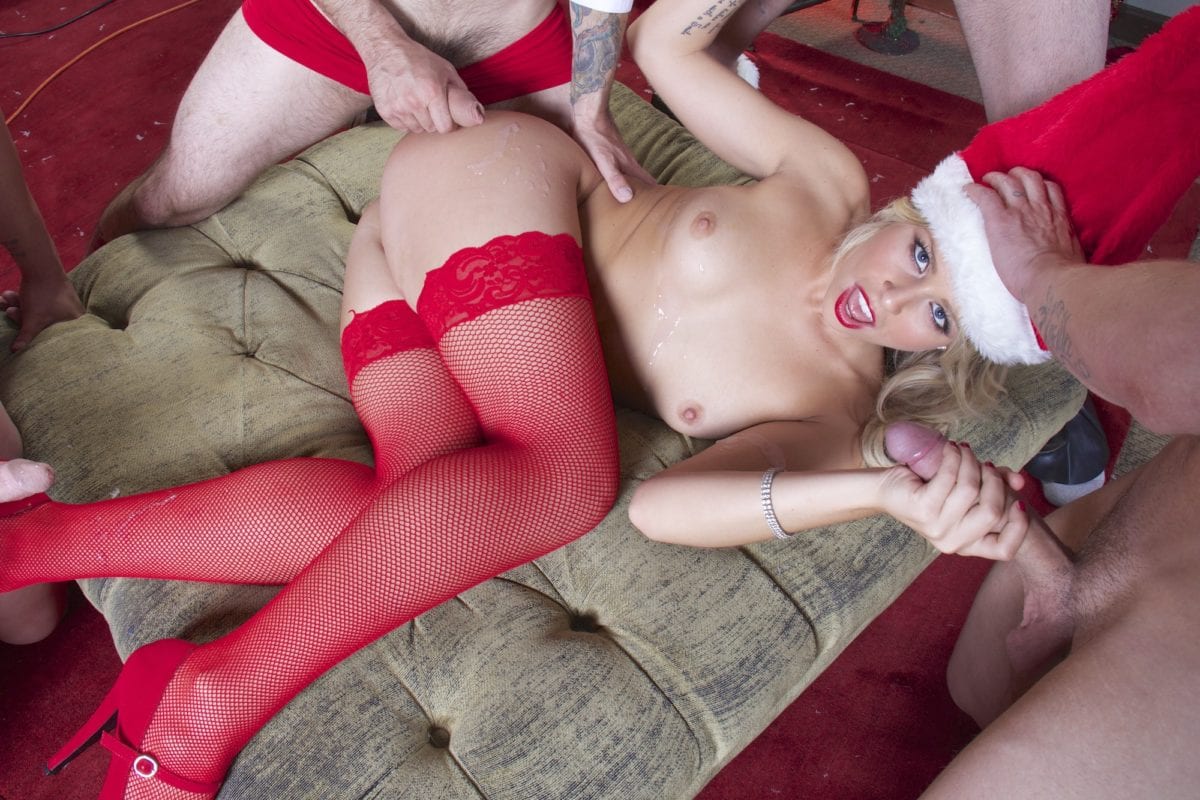 Then up from their pricks there arose such a splatter, and Zoey was covered in warm baby-batter!
With a girl that's so hot and a pussy so tight, you can bet that they all had a great fucking night!