What's it like to be a sex worker who has a free-wheeling life on the road? Meet three trailblazing women who practice the business of pleasure while living out of their vehicles. These vans are a-rockin'—and so are their resourceful occupants!
There's an undeniable romance to the free-wheeling life on the road, as van-dwelling sex workers know better than anyone. Both sex work and van life require a brave, adventurous personality, as well as a lack of investment in social convention, possibly explaining why many sex workers are drawn to rubber tramping. The housing precarity that necessarily accompanies sex work (within a broader affordable housing crisis in America) is also a factor in the popularity of this lifestyle. Your dear sex-working author, in fact, lived in a 1987 Oldsmobile Cutlass Supreme as a product of housing insecurity, but made the best of it and traveled to 34 states. When faced with exciting opportunities or difficult circumstances, sex workers are resilient and creative, and they have fun along the way.
The decision to live in a van is sometimes a long-held dream. "I wanted to travel and do my own thing, not be stuck in one place, see more of what the country had to offer," says award-winning porn performer Sinn Sage (Twitter: @sinnsage). It took years of work for her to move into a van full-time. She saved money from her job as a stripper for a down payment on a cargo van and took it to a fabricator to build the inside, although she laughs, "They kinda made it more 'Pimp My Ride'-style, given the time." Unfortunately, a toxic relationship kept her from living in the van, until that relationship ended and she started dating her future husband, fellow performer (and diesel mechanic) Drake ManO'War. His excitement about the van reignited Sinn's dreams, and they ended up living on the road for three years.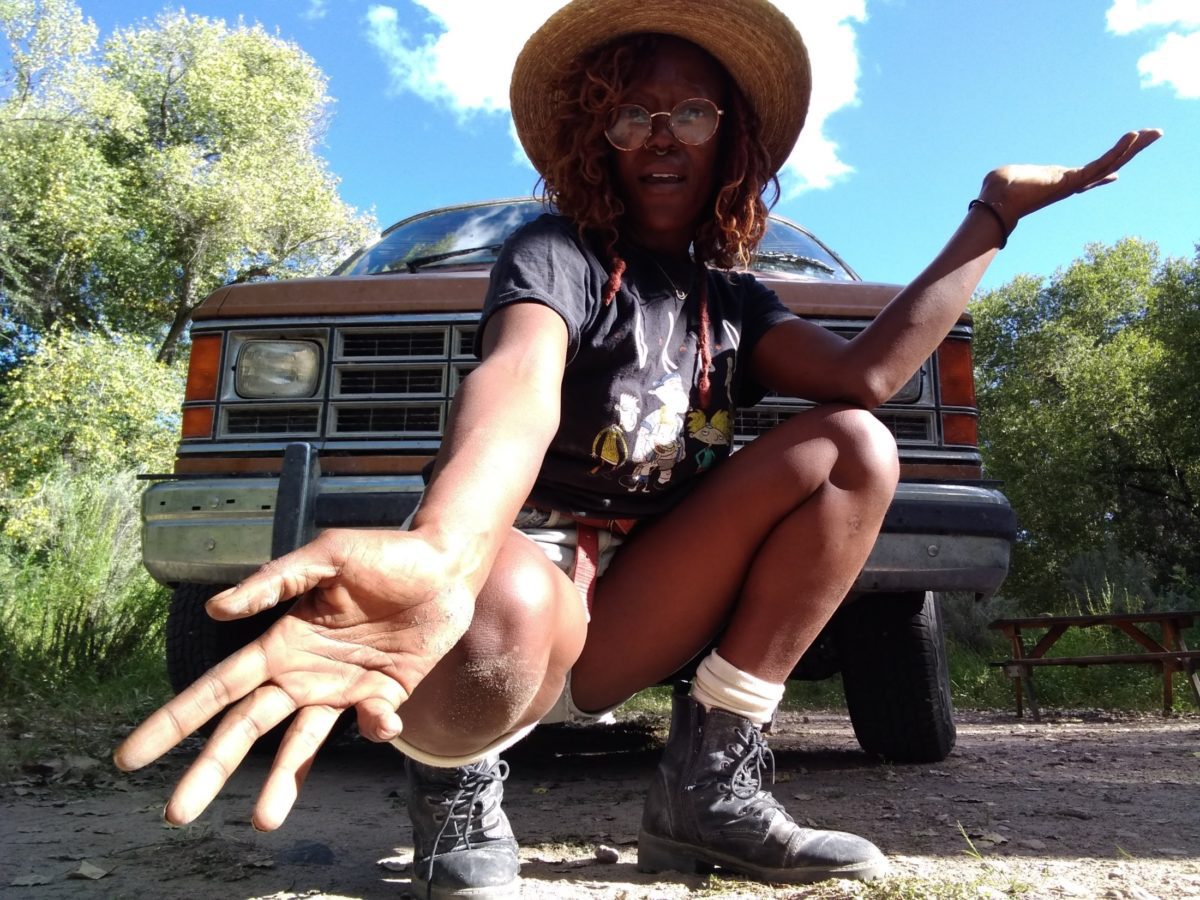 For erotic model and photographer Zora Kelly (Twitter: @ellevitlavie), practicality drove her to van life. "I took a job out of state and didn't want to give up my apartment in my hometown, so I just decided to live in a vehicle on the weekdays," she says. Zora ultimately had to give up her apartment due to the discovery of lead paint. "I thought [my landlord] would be able to remedy it, but they said, 'No, and if you don't like it, leave.' I was like, Well, God damn, I guess I have to leave!" From then on, Zora lived on the road, until a car accident damaged the van enough to make it unsuitable as a full-time home; however, the accident resulted in a small settlement that allowed her to buy an Airstream and begin an off-grid, sustainable agriculture project called Azorable. "It was a mixed blessing," she says. Now, Zora goes on the road for about half the year, and is at home the other half.