How do adult-film stars really feel about kissing on camera, and what do their fans think about it? Some of our favorite performers share their thoughts.
Locking lips. Smooching. Snogging. Tongue wrestling. Whatever you call it, making out is definitely a big factor in intimacy and establishing a connection with your partner—but what about in porn? Do performers enjoy swapping spit, or is it uncomfortable engaging in such an intimate act on the job? We asked a few of your favorites what they (and their fans) think about playing tonsil hockey on screen. Grab your breath mints!
"To me, kissing is like shaking hands on a porn set, and [it] sets the tone for the scene. I love sensual scenes, so for me it's very important," Lexi Luna (Twitter: @lexilunaxoxo) shares.
Serene Siren (Twitter: @SereneSirenX) finds kissing to be a good way to quickly gauge the potential of a scene. "The way someone kisses is a huge part of paving the way for a good scene. It is a more difficult scene if the other person doesn't give back a passionate kiss," she reveals. "In my genre (lesbian porn) it's essential to make out before moving on to the hardcore activities. Within the first few moments of kissing, I can tell if it's going to be a good scene or not."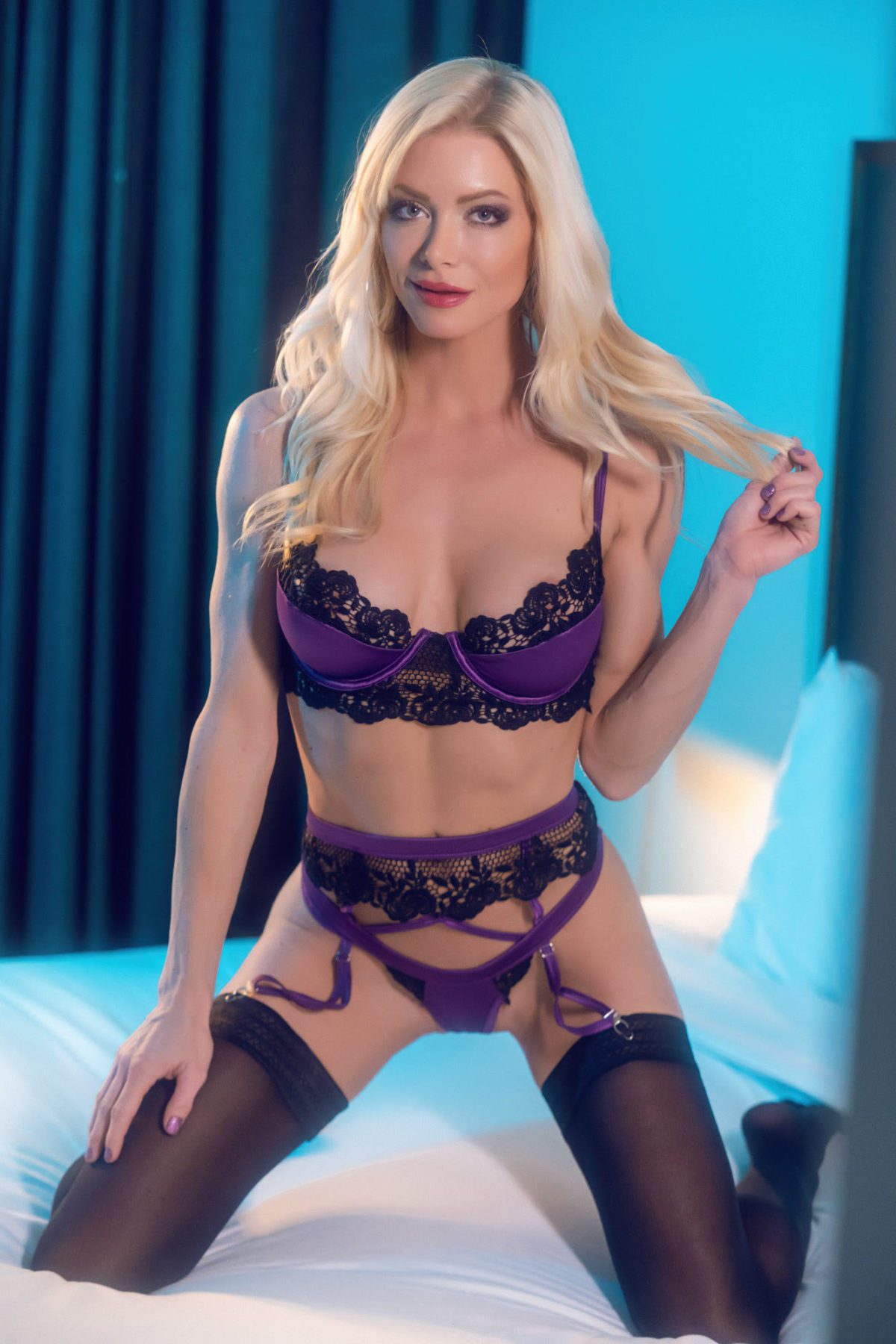 Adreena Winters (Twitter: @adreena_winters) loves kissing, but there's a catch. "Only if I find my partner attractive. It can really give me the 'ick' if I don't find the person attractive," Adreena shares. "It is possible to perform in a way that appears like there is an intimate connection, but I prefer it when it's genuine, and my mind and body are both into it as well (which is definitely helped by kissing!)." A good lip-lock is harder than we thought!
Speaking of genuine, Kezia Slater (Twitter: @kezia420_) shares, "I enjoy laughing and enjoying myself and another person when I am filming a scene, so I feel that kissing helps bring that fun, heart-throbbing, craving-someone-else moment to life." Hear that? Make sure to floss!