Prepare to get your undies in a twist in the sexiest possible way, as these mistresses of panty-bunching magic open up about their craft.
Usually the image our minds conjure up when we hear the term "wedgie" is flashbacks to high school bullies tormenting fellow students. You may be surprised to know that such is not the case for everyone! In an ever-growing niche community, wedgies have come to be recognized as a sexy relinquishment of power, and even as a naughty punishment.
I had the pleasure of interviewing some content creators who happily get their panties in a bunch! Put on your tightest undies and prepare for a gripping experience; you're going to look at wedgies differently after reading this!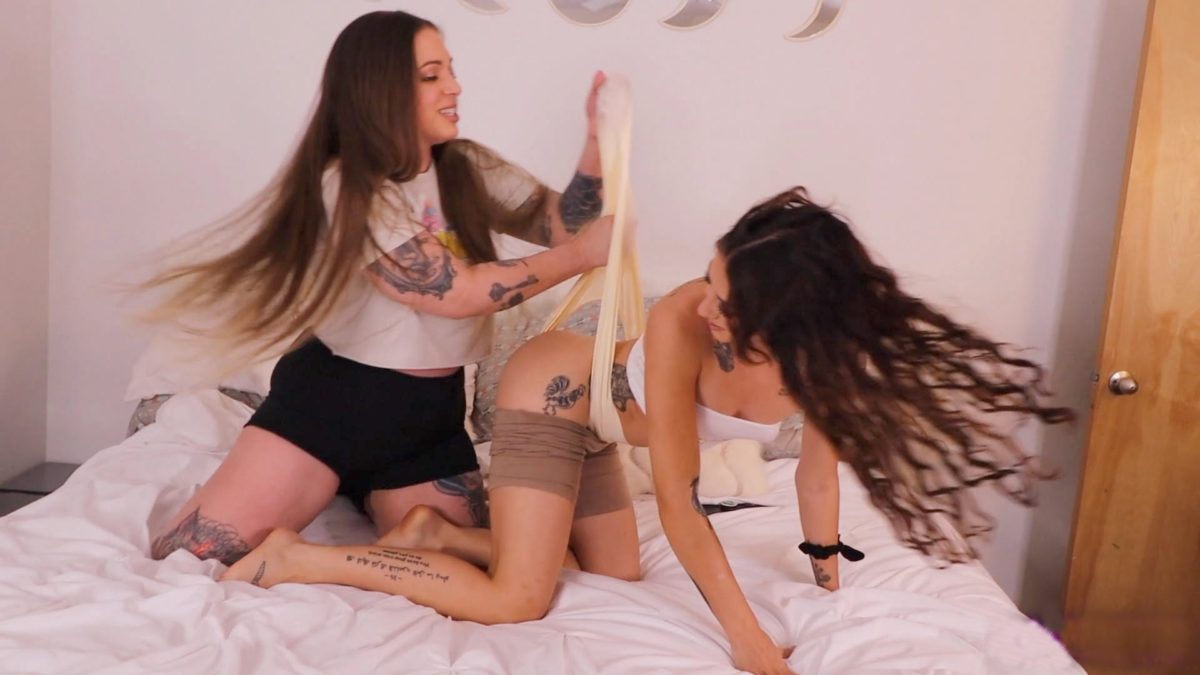 HUSTLERMagazine.com: First off, do you give or receive the wedgies?
Akira Shell: I've been at the end of both, but I love giving wedgies more than getting them. There's a certain rush I get from knowing with firsthand experience the very specific and annoying type of pain that I am causing the other person. I'll rip someone's panties right off if they show me they can take it.
Mistress Lovely: I give the wedgies, I've been a Domme since 2015, so they range from virtual to IRL.
Nyssa Nevers: I'm a switch, and I do both!