We're all voyeurs. Everyone likes to watch—as humans, we're driven by visual stimuli. Maybe it's porn, maybe it's that tasteful glimpse you stole of your wife's best friend and her magnificent cleavage. Even sex: yes, being an active participant is amazing, but so is being an observer. 
"Voyeurism" is a pretty broad term and includes numerous variations, depending on what you're into. For the purpose of this article, we're focusing on those of us who just like to watch sexy people fucking, with no games involved. (Note: We're not talking about Peeping Tomism. We implore you, don't do that. This is all about consensual activity.)
Frankly, with no end in sight to this pandemic, the idea of sexual gratification from a safe distance grows more appealing every day. But how do you arrange that, especially if you're not part of a community that could help facilitate this ultra-sexy situation? The prospect of initiating such a specific scenario may seem daunting, but sex coach Leigh Montavon is here to shepherd you along the way. Allow Montavon to pull back the curtain on the art of consensual voyeurism.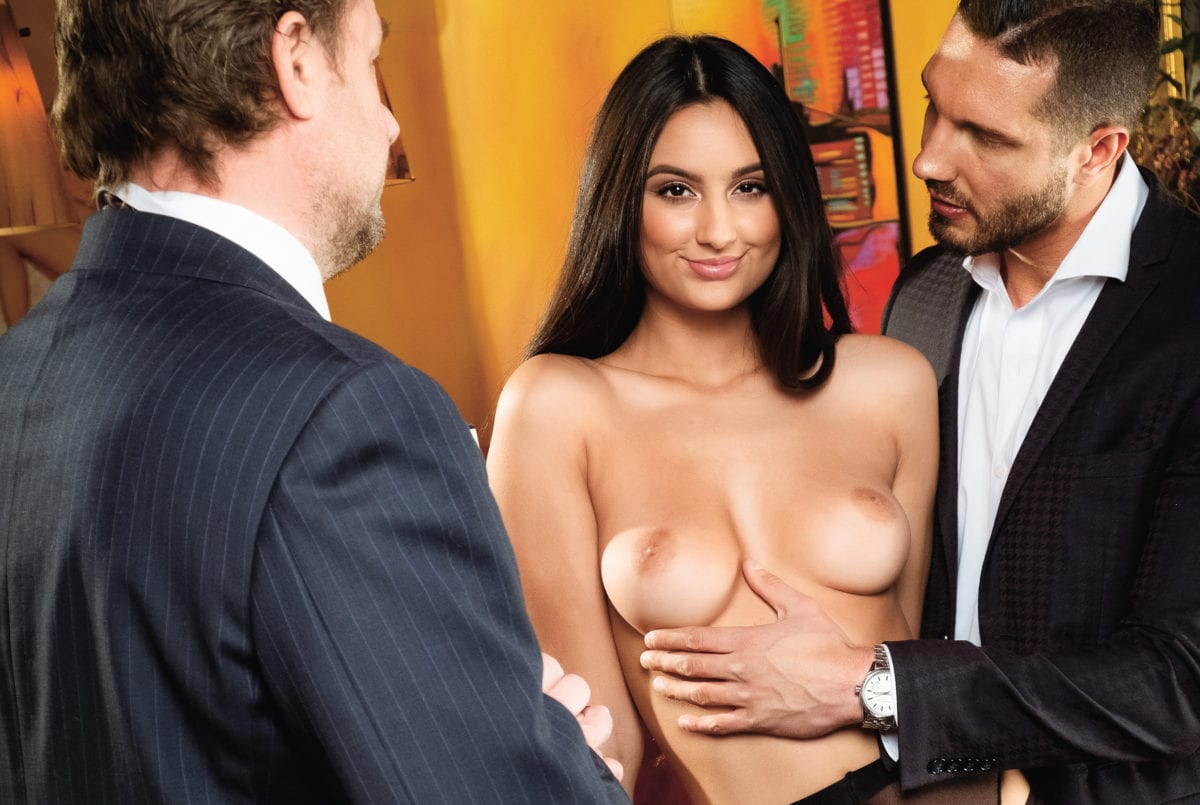 HUSTLERMagazine.com: If your thing is watching other people have sex, how do you put that out there? Is this something you can put in an OKCupid profile? Would it help if you are already part of a community?
Leigh Montavon: You can absolutely put it on your OKCupid profile! In my experience, OKCupid caters to the broadest population of all the dating apps, whether you're looking for a life partner or a gangbang. That being said, you might have more luck on a site that is more explicitly sex-focused (FetLife, Adult Friend Finder, Feeld, or Lifestyle Lounge). If your community already includes kinksters, swingers and polyamorous folks (oh my!), then you could probably eschew the apps and just hit up a friend, especially if you're looking for more than a one-time thing.
Let's say I'm vibing with a couple at a party. What should I say? "Hey, I don't know if this is up your alley, but I would love to watch you two explore each other's bodies sometime," or something less direct?